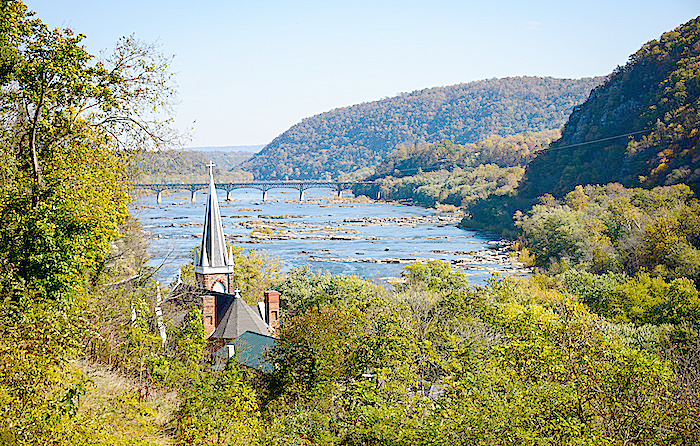 By Nadia Ramlagan for WVNS
West Virginia's national parks and historic sites will soon get a much-needed makeover as workers replace bridges, fix roads and update outdated facilities, all the result of funding approved one year ago by Congress, in the Great American Outdoors Act.
The National Park Service said the first round of more than $6 billion over the next five years should be available in October for priority repairs.
Marsha Wassel, a former park ranger at Harpers Ferry National Historical Park, said its Civil War-era buildings are crumbling, and the staff eagerly awaits the chance to jumpstart repair projects.
"It's going to not show up at some of the smaller parks, like Harpers Ferry, immediately," Wassel noted. "Because right now, they're dealing with really large parks that have really large deferred maintenance, and they have a lot of visitation, too."
To mark the one-year anniversary of the law, today all National Park Service sites that typically charge an entrance fee are offering free admission.
Wassel pointed out as more travelers and local residents explore outdoor recreation during the pandemic, it's important to keep sites safe and accessible. Last year, in West Virginia alone, more than one million park visitors spent more than $65 million while visiting National Park Service lands in The Mountain State.
"Tourism in West Virginia is a growing industry," Wassel observed. "So it's important that repair projects like this for Harpers Ferry park and other parks, are addressed with the funding."
Wassel added a long list of maintenance issues have steadily worsened throughout the decades.
"Deferred road repairs, water system repairs, trail needs, and also, historic building and structural repairs, infrastructure," Wassel outlined.
The Appalachian Scenic Trail, Bluestone National River, and Gauley River National Recreation Area are all National Park sites in the state facing large maintenance backlogs, with costs running into the tens of millions of dollars.
Support for this reporting was provided by The Pew Charitable Trusts.