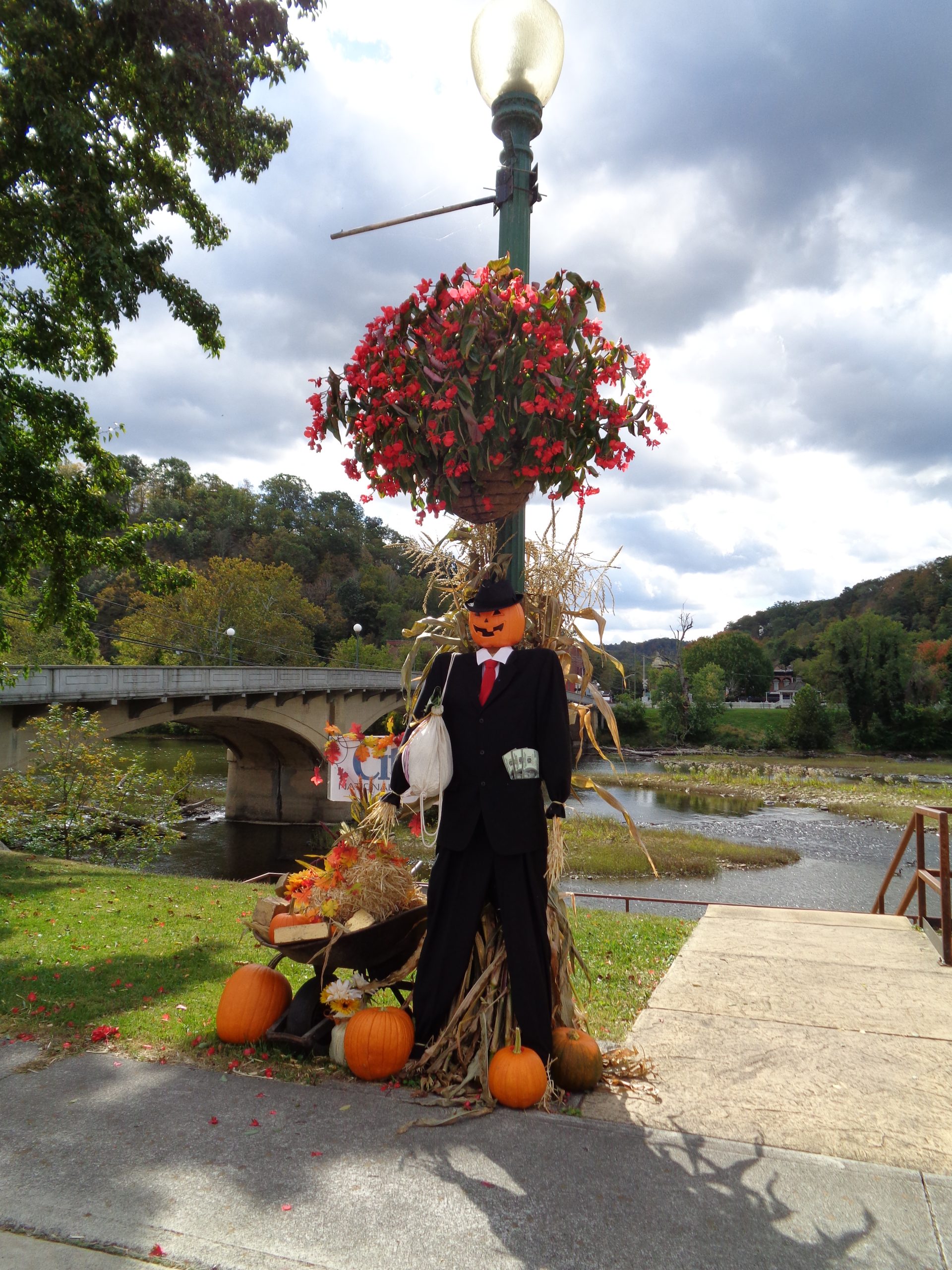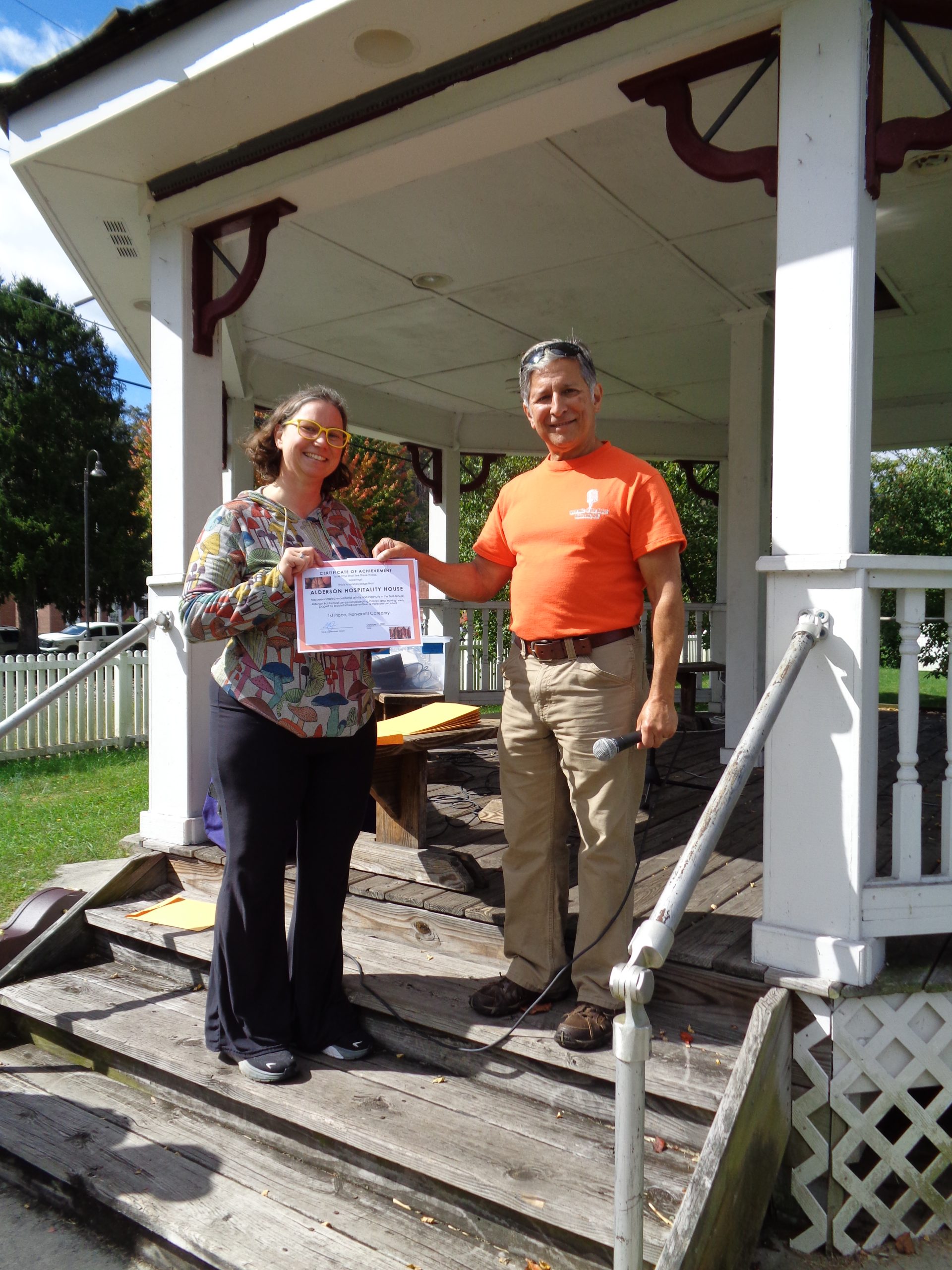 Don Sutherland, President of Alderson Main Street, announced the winners of the second annual Lamp Post Decorating Contest in Alderson at noon on Saturday, Oct. 7, in the midst of the second annual Fall Festival on the Bridge. Sponsored by the Town of Alderson and Alderson Main Street, the competition to create the most festive seasonal lamp post drew many creative talents.
In the Business category, City National Bank took first place; Fritz's Pharmacy was second; and the Old Victorian Inn was third. In the Non-Profit category, The Alderson Hospitality House took first place; the Special Olympics took second place; and the Alderson Senior Center took third.  In the Individual category, Theresa Massey was first, with Sophie Pace second and Rhonda Surgeon third.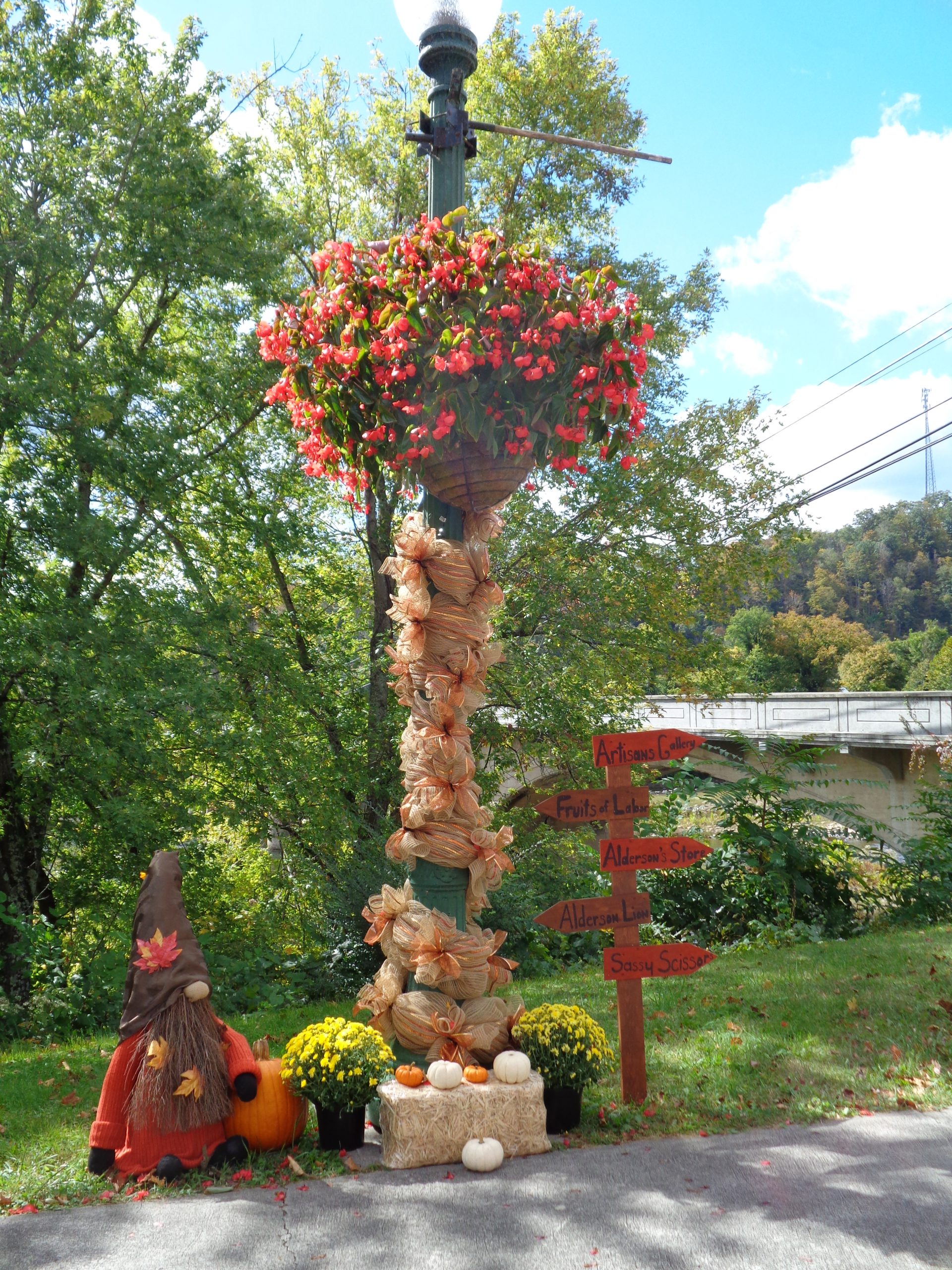 The Mayor's Choice was awarded for special creativity. Near the lamp post closest to the town clock, a gnome in an orange sweater leads the way. The gnome is built on an inverted conical wire tomato cage, with a sweater from the Alderson Thrift Store, a cap made from a curtain, socks for hands, and cinnamon brooms for beard. It's so well designed that people may think it's a commercial product purchased online, but it is entirely handmade.  It is special for not only the amount of crafting to build the gnome but also the direct reference to actual places in Alderson on the rustic signpost. It's about Alderson with a fantasy twist and most deserving of the Mayor's Choice award.
Mayor Travis Copenhaver said, "The Town thanks Don Sutherland, president of Alderson Main Street and Sonya Shafer, coordinator of the Fall Festival, for this great event.  We also thank the creative talents of all those who decorated a lamp post.  Really, they were all winners."