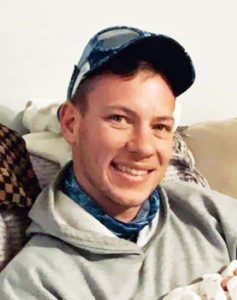 Caldwell-Willie Curtis Spence, 28, passed away Friday, Feb. 21, 2020, at his home.
Born Sept. 11, 1991, at Low Moor, VA, he was the son of Danny Ray Spence and Maria Dolan (Melvin) of Ronceverte.
Willie loved hunting and fishing. He worked as a Timber Cutter and Dozer Operator for his grandfather.
He was preceded in death by his maternal grandmother, Mary Elizabeth Kersey.
Including his parents, he is survived by his paternal grandparents, Thurman and Millie Spence with whom he made his home; maternal grandfather, Edward Kersey, Sr.; sisters, Kayla and Elizabeth Spence of Caldwell; half-brother, Todd Spence (Tara) of White Sulphur Springs; stepbrothers, Jamie Dolan (Allison) of Princeton, Jason Dolan of Ronceverte, and Timmy Dolan (Tonya) of Union; and several aunts, uncles, many nieces, nephews and cousins.
Funeral service will be at 11 a.m., Friday, Feb. 28, at the Morgan Funeral Home Chapel, 252 Montvue Drive, Lewisburg, with Pastor Michael Neel officiating. Burial will follow in Greenbrier Memorial Gardens, Lewisburg.
Visitation was Thursday evening, Feb. 27, at the funeral home.
Online guestbook may be signed at www.morganfh.net.