By Sarah Richardson
White Sulphur Springs saw the opening of yet another new business this week, with ACE Hardware hosting their soft opening on Tuesday, Sept. 22. Located on Main Street next to M White Sulphur Springs, also simply known as "M," the hardware store is a much-needed addition to the town.
This is part of an overhaul of a whole block of stores on Main Street, including the new site of GreenRiver Academy and an upcoming dry foods market, as well as a renovation of the old White Sulphur Springs High School building.
ACE Manager Ronda Shay said, "It's been amazing. We have had a great turnout, and this was just our soft opening. Our grand opening isn't until Oct. 15. We've had nothing but good feedback from the community, and we are so glad to bring something back to White Sulphur Springs. This has just been so needed in the community, and we have some seriously amazing employees."
The storefront was purchased by the Disability Opportunity Fund (DOF), which is a Community Development Institution (CDFI) with a home base in New York. The DOF was co-founded by Nanci and Charles Hammerman nearly 15 years ago, and since then the organization has worked across the country to revitalize communities through infrastructure in economic development, all while following the group's vision to "create a society where financing is readily available to address the gap in housing and related services for people with disabilities and their families."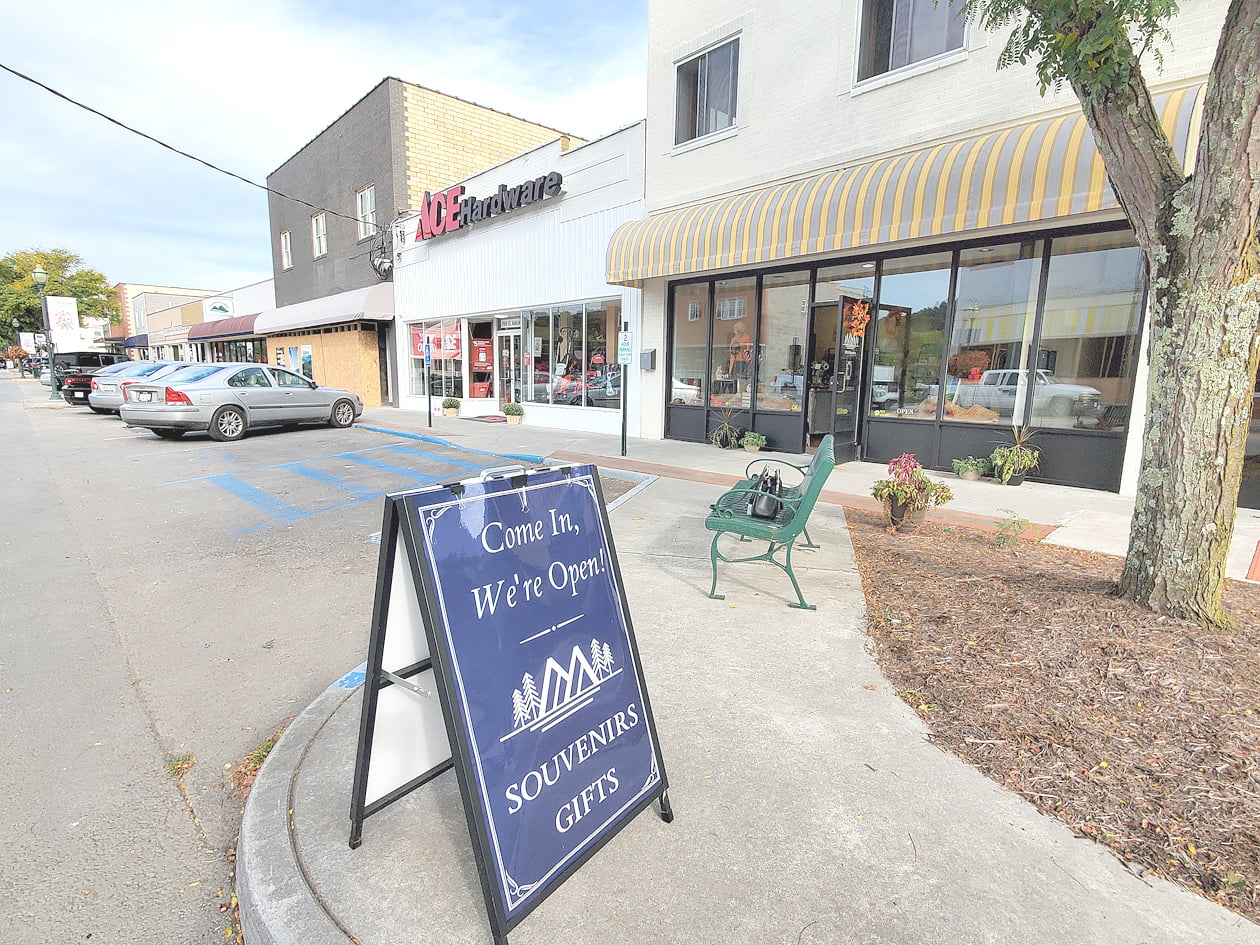 The mission of the DOF is also to provide technical and financial services to individuals and organizations serving the disability market throughout the United States, with a focus on affordable housing, education, vocational training and employment.
What does this mean for White Sulphur? The DOF is investing in the city by first purchasing, then renovating an entire block of storefronts on Main Street, creating jobs by opening locally-owned businesses, and updating apartments above said storefronts to provide housing opportunities. This is just a part of a multi-faceted process for many more areas around the city.
Charles, Nanci, and their daughter Genny are hands-on with the downtown overhaul, commuting from New York frequently to work on the renovation projects.
"We are here at least once a month, said Nanci. "Even though New York is our home town and our office space, we are here a lot."
They said that the feedback they have received from the community on ACE has been nothing but positive.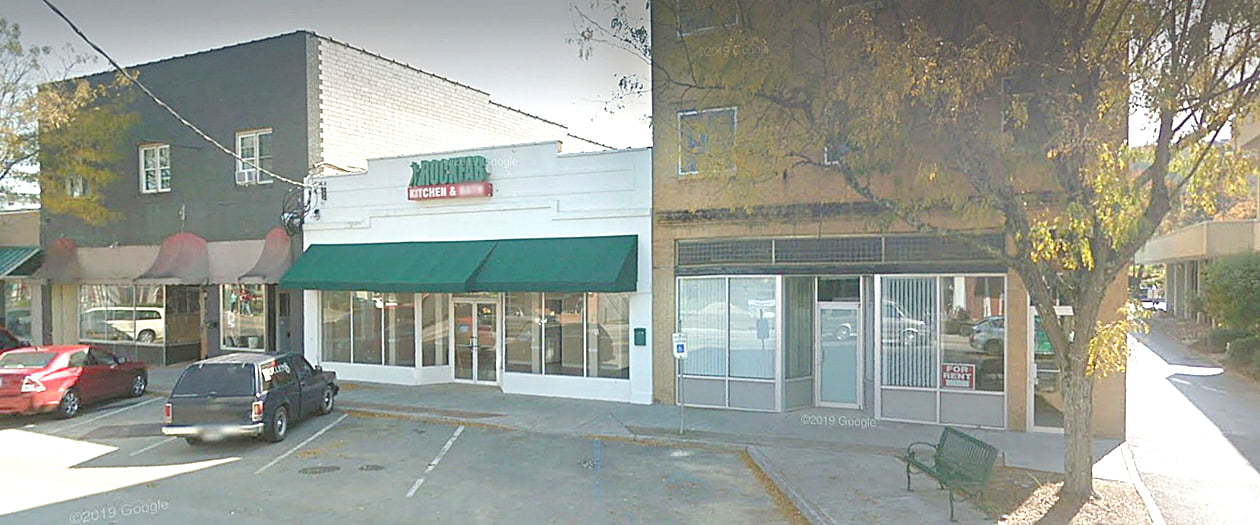 "We apparently had a lot of people in at 6:30 a.m. singing up so that they can get discounts on big orders and everything, so they are excited," said Genny.
"The mayor said, 'We would love a local hardware store,' so we actually purchased ACE. It's a co-op, and we purchased it with our junior partners Candace and Adam of Greenbrier Glass," said Nanci. "We got it with the idea that we would like to have a hardware store for a long time in the community."
"There are a lot of contractors in the area that are extremely excited, and because it is a co-op it means that it's locally owned," Genny added.
Their plan is to fill a whole block with local businesses that the community needs. The DOF now owns from 698 E. Main Street down to 738 E. Main Street.
"We filled most of the storefronts from people coming to us, the ACE Hardware store was something the mayor wanted, and Heather [with M] also approached us with the gift store, she had always wanted to open a gift store. She was actually our first [renter]. When we acquired the space the dog groomer was already there and established, but then Heather was the first business where we really redid a space. But now I think she's excited she's getting neighbors," said Nanci. "Greenbrier Glass is also going to move in, Adam and Candace Whanger who own Greenbrier Glass are a major part of helping us in the redevelopment."
Genny laid out the vision that they have for the remaining storefronts, some of which are already thoroughly into renovations.
"Starting down here we have M, then ACE, then next to ACE is going to be a space with sort of two aspects to it. The bottom level will be a dry foods market, and on top we have renovated eight, one bedroom apartments where the osteopathic students are living," said Genny. "They've been living there since July."
Next to the soon-to-be market is GreenRiver Academy, a school which provides services for children on the autism spectrum, those with developmental disorders, behavioral disorders, those affected by drugs, and more.
"In the storefront down from GreenRiver Academy we are looking for a food vendor, but we haven't signed a lease yet, nothing set in stone," said Ashley. "After that will be Greenbrier Glass and Mirror, and lastly the Paw Spa Boutique on the end, and they've been there for a while. We took over their lease, and redid the whole front."
However, the updates don't stop there. The DOF has also purchased the old White Sulphur Springs High School building downtown, and there are plans to renovate it into something completely different.
"We are going to be updating it into a small hotel," said Nanci. "It will be a small, family-friendly, 30-room hotel with a beautiful bar and eating area that will serve breakfast, lunch, and dinner. It will have an event space for weddings, parties, and other events."
While they may be updating the space, keeping the spirit of the building alive is paramount throughout the process. "We took all of the trophies and high school paraphernalia out of the high school that was there, and we are going to be utilizing it in creating a hometown atmosphere in the interior design of the hotel," said Nanci.
"We have a bunch of trophies, uniforms, photos, even like signed footballs that were signed," Genny added. "We kept the bell that was donated by the Class of 2013. We are really trying to preserve the community history."
"The first floor is going to be the lobby, bar, restaurant, and event space, and then the rooms will be on the second and third floor. They have some really nice mountain views," said Nanci.
Demolition and asbestos abatement have already started at the site, and while the interior will be getting a facelift, the plan is to keep the outside mostly the same.
"We are keeping most of the exterior intact, of course cleaning it all up," said Genny. "Right now we are doing asbestos abatement, that's first on our list, then starting to demo the spaces outside. Definitely keeping that schoolhouse feel."
With so much on their plate, it's going to take roughly a year for the project to be completed. "We've been working with an architect firm for a couple months now, and we also have our general contractor on board, and we are looking to start construction in the November or December period, and it should take 11 to 12 months since it's not a complete demo job, we are just doing the inside and then cleaning up the exterior," explained Genny.
Nanci is optimistic with the timeline, adding, "It's a huge project, and it's going to take a lot of different specialties to make it happen. We want everyone to participate in rebuilding the community. Hopefully next New Year's Eve we'll have a party."
The funds for their numerous projects come from the DOF, which is entirely independently funded.
"We are not using any tax dollars," said Nanci. "We use our own money that we've raised or gotten from other organizations. We haven't asked for anything."
She explained, "We are a Community Development Financial Institution, a CDFI, and we are mission-driven. Our mission has a disability focus. Like ACE Hardware is totally accessible, GreenRiver Academy is totally accessible. In everything we do we are trying to address the needs. It's about an overall sense of economic development for the community, as well as serving the needs of people with disabilities, which includes the elderly and veterans. We're not only in West Virginia, we are in 25 states."
Mac McIntire, the ADA Officer for White Sulphur, has inspected all of their work so far to ensure it can be comfortably navigated by someone in a wheelchair.
Genny added, "A lot of what we do focuses on people with disabilities, and we are looking to make the hotel fully accessible. If you were to come to the hotel in a wheelchair you wouldn't have a specific room, any room would work for you."
But why did they choose White Sulphur to invest in? After the family visited the town for the first time in Oct. 2018, they fell in love. They also lived through Hurricane Sandy, and they emphasize with the flooding of June 2016 that brought causalities and destruction to WSS, saying, "We wanted to come back and provide support to the community."
"We came here and we loved it," said Nanci. "We came here for business and stayed at The Greenbrier, and we drove through town and we thought, 'This town is so cute, but there's nothing going on here.' And then we came back with some people that are local, and we bought our first building, which is where the dog groomer is, 738 Main. We bought each storefront in the strip separately. Within a year or so we bought the entire block."
They estimate it will only be another six to eight months of work before the strip of storefronts are all completely updated and ready to go. Each location will have a new paint job, awnings, electrical work, plumbing, and more.
"We were really able to create something in the neighborhood," said Nanci. "The job creation between the hotel and ACE is great."
ACE's grand opening is set for Thursday, Oct. 15. The community is invited to attend and learn more about the resurgence of White Sulphur.