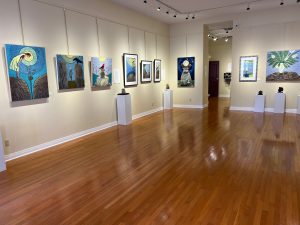 Early fall is a perfect time for new beginnings. People tend to become more introspective and look for ways to improve their well-being over the coming months. But sometimes a little help is needed to get on the right path. The perfect answer to this need is coming to Lewisburg from Thursday, Sept. 28, to Sunday, Oct. 1 in the form of a weekend wellness retreat for women featuring yoga, meditation, outdoor experiences and more.
The beautiful website, mylilalife.com, says, "Paint your world with colors of laughter. Fill your days with endless beauty, creating a life of divine play and possibility." What could be more beautiful than four September days in the Greenbrier Valley with time between sessions to explore. Go to the website to register and select your workshops.
Organized by Tracy Peyton and Haley Tamea, they invite you to join them for a rejuvenating and empowering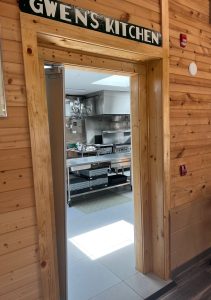 weekend retreat designed exclusively for
women, saying, "Immerse yourself in tranquility through invigorating yoga, soothing meditation sessions, guided breath work, hiking and cooking programs, all led by experienced instructors. Indulge in delectable chef-prepared farm to table style meals that will tantalize your taste buds and nourish your soul. Engage in intimate small group classes where you can connect with like-minded individuals and explore new horizons. Elevate your experience with optional services such as blissful massages to unwind and rejuvenate, and life coaching to ignite personal growth." Adding, "This retreat promises a sanctuary of self-discovery, wellness, and connection in a serene setting. Register now to embark on a transformative journey with us!"
The workshops will take place in several venues throughout Lewisburg, introducing the participants to this area if they have not been here before. Leading them is a gallery of accomplished individuals including Robyn DeGraff and Melissa Terese McLaughlin to guide you through inner journeys for peace and clarity; Chefs Everett O'Flaherty and Hilary Stalnaker to delight your senses with farm-to-table meals; Mia Hamza offering transformative sessions to deepen your practice alongside Sparrow Huffman; and more.
The workshops are at all levels of experience so the novice at meditation through the yoga master will each benefit. The registration fee includes all meals and general sessions as well as one workshop per workshop session.
Tracy Peyton said, "The Greenbrier Valley has so much to offer but the one area that could be improved upon is wellness, especially for women. Haley and I are excited to help meet this need."