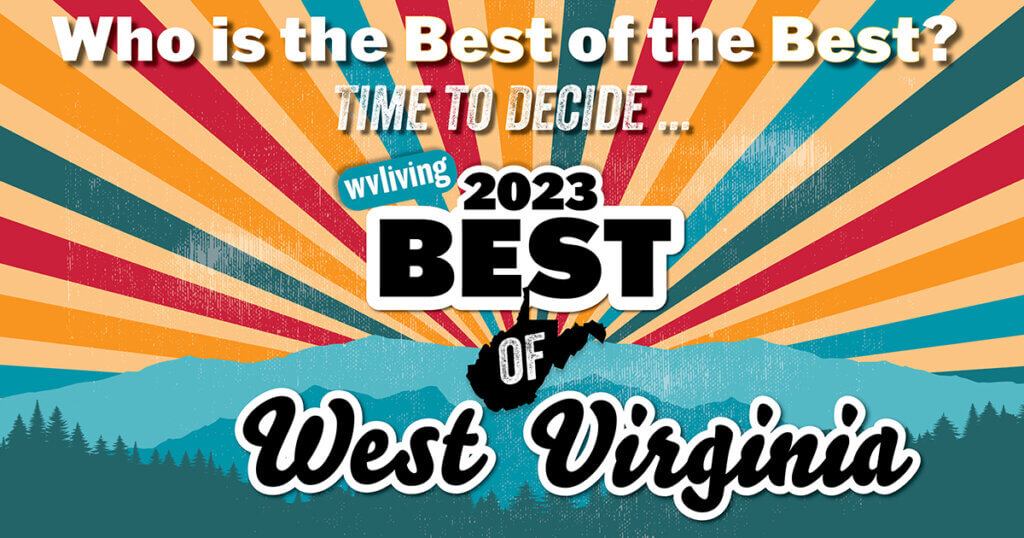 Who is the best of the best? It's time to nominate your favorites around the state in our annual Best of West Virginia Awards!
Each year, West Virginia Living showcases the best places to eat, drink, and be merry, from the tippy top of the state to our most southern borders. Not only is the Best of West Virginia an important recognition for our small businesses and destinations, but it's an incredible resource for readers. Looking for new places to visit, best spots to shop, or an amazing barbeque sandwich? We'll bring you our readers' favorites in 98 categories in WV Living's Winter issue!
Weigh in by nominating your favorites July 19 to Aug. 1, and then vote on the finalists from Sept. 25 to Oct. 15. You can nominate and vote once per day per category. Only the top nominations in each category will move on to the final voting round, so nominate daily to make sure your favorites advance.
Visit https://wvliving.com/best-of-west-virginia-2023/#// to nominate and vote for your favorite local businesses in travel, culture, food, towns, shopping and services, and more!