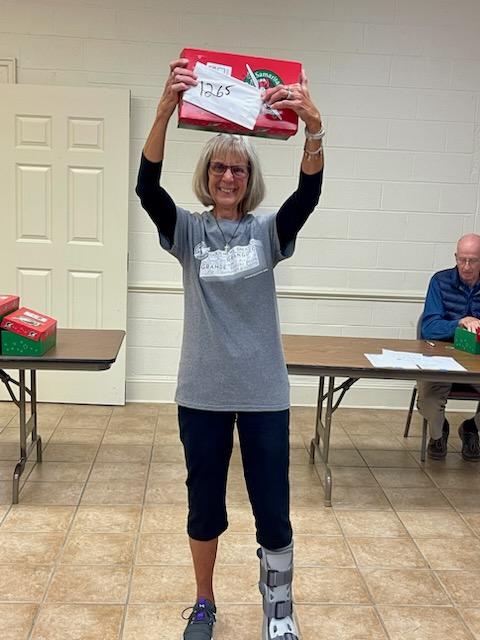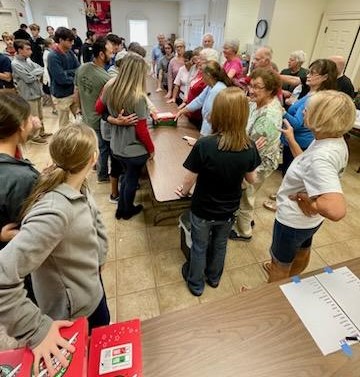 First Baptist Church of Fairlea had the pleasure of hosting an Operation Christmas Child Shoebox Packing Party to celebrate the 30th Anniversary of Operation Christmas Child and to honor Mary Damron. Mary is an international spokesperson for Operation Christmas Child from West Virginia who single-handedly launched this program in her coal mining community by packing 1,256 shoeboxes with the support of her family, friends, and community. 
With the help of 78 volunteers this amazing feat was accomplished in about two hours.  Volunteers were from First Baptist Fairlea, Lewisburg Baptist Academy high school, other area churches and the area and regional OCC teams.  The items placed in these Gospel Opportunities were donated through the abundant support of First Baptist of Fairlea church members.  
We want to thank each donor, participant, prayer warrior, and most of all God for allowing this to happen. This time of focusing on the needs of children to both receive a gift box and to learn about Jesus reminded each of us of the real meaning of Christmas. 
If you want to learn more about this amazing program, please contact First Baptist Fairlea at 304-645-3533 or fbcsharp@gmail.com.