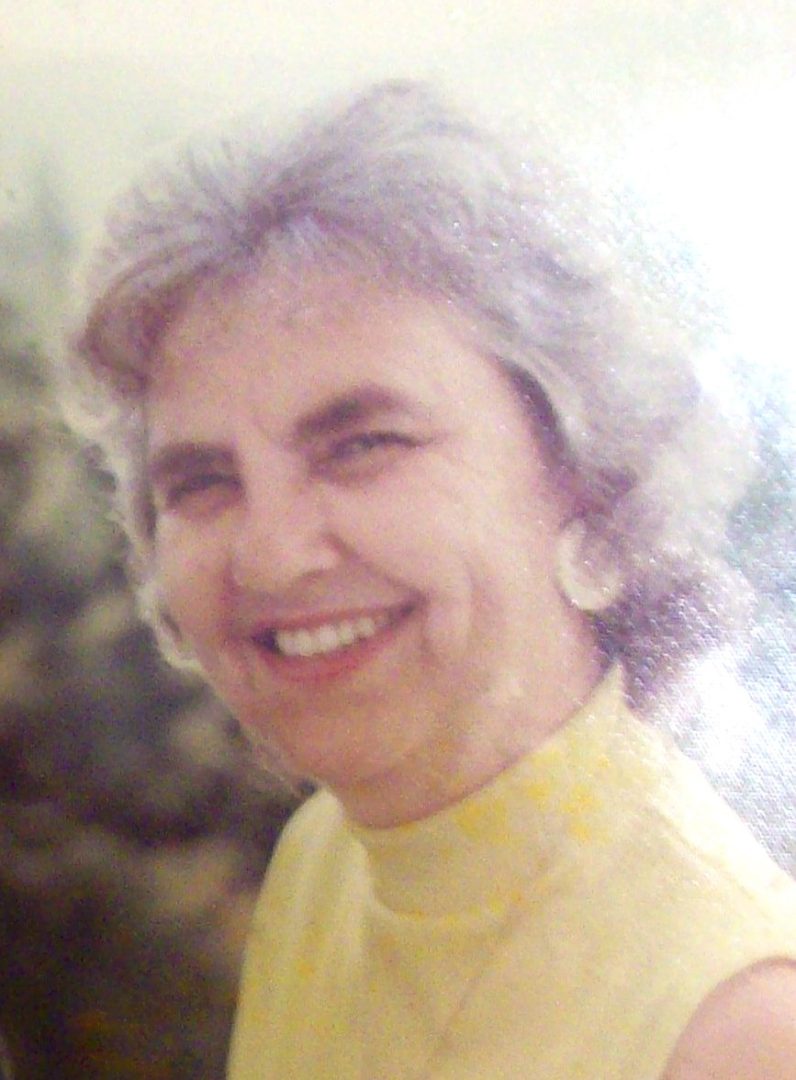 Lewisburg-Virginia Lee Butler Blake died Tuesday, Nov. 2, 2021 at Peyton Hospice House from complications of COPD. 
She was the widow of Norman B. Blake, founder and publisher of the West Virginia Daily News where she was the Associate Editor. Born Dec. 15, 1921 in Ronceverte, she was also preceded in death by her parents, Charles A. Butler, Jr. and Lola M. Reynolds Butler; her sister, Sara E. Butler Bethel; and her son, William B. Blake IV.
Survivors include her daughter, Beverly Blake Boswell of Ronceverte; grandsons, Troy L. Boswell (Shannon) of Ronceverte and C. Brad Boswell of San Diego, CA; and great-granddaughter, Brooke Ashley Boswell of Seattle, WA.
Gin, as she was affectionately known, was educated at Greenbrier High School in Ronceverte, where she was Editor In Chief of "The Gossip." She also attended Marshall College in Huntington, WV.
Gin dearly loved her hometown and she served as Mayor from 1973 to 1979 and from 1991 to 1994.  She was instrumental in acquiring the City's first public housing, a library, the county landfill and the first boundary changes.  She had the "back" road to Ronceverte, now called Rocky Hill Road, opened up and paved. She was also involved in the building of four new developments:  the Brier Hills Addition, Totten Circle, the O'Brien Addition, and Ballard Avenue. She participated in the refurbishing of Island Park and the William A. Boone Memorial Fountain to the enhancement of the Park. In addition, she achieved the first full park in the county by adding tennis courts, basketball courts, walking trail, amphitheater, boat launch, picnic areas and two shelters, a swimming pool, and extensive playground equipment. She also made improvements to the horseshoe area, ball fields, and added a skating rink.
Virginia was named Woman of the Year by the Lewisburg Business and Professional Woman's Club in 1979, received a Certificate of Appreciation from the Eastern Greenbrier Jaycees, was named Manager of the Year for Elderly FHA housing in 1988, Ronceverte Citizen of the Year in 1992, and she received the Celebrate Women award from the GFWC, West Virginia Woman's Club and she was a 74-year member of the Ronceverte Woman's Club.
She served as president of the Ronceverte Merchants Association, co-chaired Ronceverte's Centennial Celebration in 1982, served on the Board of Directors of the Ronceverte Festival, Chairman of Board of Directors of Shenandoah Manor, now The Brier, in Ronceverte; Chairman of the Board of Trustees of the Ronceverte Public Library; Manager of Riverview Apartments for over 20 years and was Senior Warden of Church of the Incarnation, Episcopal in Ronceverte, and also held all other positions on the Ventry.
Pallbearers will be Troy and Brad Boswell, Jason Carolla, Jay Morgan, Richie Holliday, Shy Faber, and Charlie Callison.
Memorial donations may be made to the Ronceverte Public Library, Ronceverte, WV 24970.
Funeral services for Gin were held Monday, Nov. 8, at the Wallace & Wallace Funeral Home in Ronceverte. The family received their family and friends on Sunday evening, Nov. 7, at the funeral home.
Please send online condolences by visiting www.WallaceandWallaceFH.com.