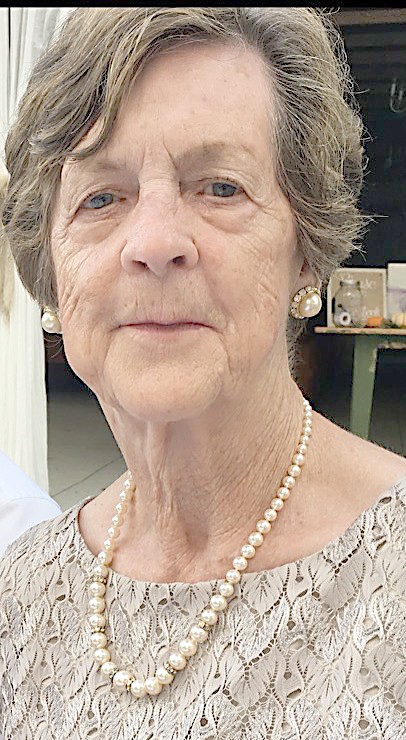 Virginia Carol Pettigrew Miller, 83, took the hand of her Savior and crossed over into God's beautiful garden Monday, Aug. 16, 2021, with her family at her side.
Raised in Alderson, Carol was born to the late Dyer and Violet Virginia Miller Pettigrew on Aug. 31, 1937.
In addition to her parents, she was preceded in death by her son, Barry Levan Miller, and brother, Charles (Bill) Pettigrew.
She graduated from Alderson High School in 1955 and then went on to attend Greenbrier College for Women in Lewisburg.
The epitome of the perfect wife, mother and homemaker, Carol dedicated her life to the care and well-being of her family. Rising before the sun and working until the job was complete, she spent her time cooking, cleaning, washing, and even making clothes for her children. With a love for the Lord and His church, Carol taught her children to understand the power of prayer and the need for study, fellowship, and worship. There could be no better home than the one Carol exemplified with love throughout her life for her children.
Time spent outdoors relishing in God's beautiful creation brought peace and contentment to Carol. Actively involved in various garden clubs throughout her life, there was no better way to experience nature than to work in her own garden preparing the soil, caring for plants, and waiting for the beautiful blooms in due season. Carol's hands were just an extension of her heart. Her skill sewing and her artistry as a painter brought to life many beautiful creations, which she shared her gifts with those she loved. A handmade item or a canvas full of color was the perfect gift for any occasion, and you considered yourself fortunate to be among the recipients.
Carol is survived by her husband of 63 years, Ward Miller; children, Michael L. Miller and wife Marla, Debra Sue McInerney and husband Tony, and Sarah Jane Lopez-Calleja and husband Mario; daughter-in-law, Teresa Miller; grandchildren, Kevin, Lauren, Mark, Michael, Megan, Nicholas, Matthew, Emma, Erica, and Leah; and great-grandchildren, Kaley and Winston. She is also survived by her brothers, Robert Pettigrew and Danny Pettigrew.
The family received friends Thursday, Aug. 19, at Walnut Creek Free Will Baptist Church in Goldsboro, NC, followed by a service to celebrate Carol's life in the sanctuary where Rev. Tony McLamb officiated.
The family will also greet family and friends Saturday, Aug. 21, from 1 to 2 p.m. at Lobban Funeral Home in Alderson, followed by a graveside service at 2:30 p.m. in the Alderson Cemetery with Pastor Randy Burdette officiating.
In lieu of flowers, the family kindly requests that donations be made to Walnut Creek Free Will Baptist Church, Goldsboro, NC and/or Flat Mountain Missionary Baptist Church, Alderson, WV.
Online condolences may be shared with the family at www.lobbanfh.com and www.seymourfuneralhome.com