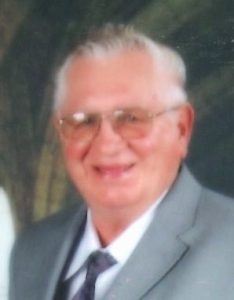 Clifton Forge, VA-Victor Lee "Jimmy" Dunsmore, Sr., 80, formerly of White Sulphur Springs, passed away Wednesday, Oct. 25, 2023 at the Brian Center in Lowmoor, VA, from a stroke and the Covid virus. Before he entered the Center for rehab he made his home with his daughter Wanda Nicely of Clifton Forge, VA.
He was born in Ronceverte, the son of the late Walter and Maggie Bostic Dunsmore on May 4, 1943. Victor lost his mother at a very young age and so he was cared for by his grandmother until she passed, then he lived with the Herman and Ila Dalton family until he was an adult.
Victor started his logging career at about 18 years of age, spanning 60 years plus; first with Leslie Nester Logging, then Junior White Logging, then partnered with his brother as Dunsmore Brothers, then logged with his company Mountainside Logging and finally with his son in Bo's Logging. A stroke disabled him from working and he retired but his son still took him out to job sites so he could watch the crew working.
Besides his parents he was preceded in death by his daughter, Loretta Lyn Dunsmore; sister, Mary Dunsmore; twin brothers and brother, James Dunsmore.
Those left to cherish his memory are his children, Victor "Bo" Dunsmore, Jr. (Michelle) of Lewisburg and Wanda Nicely (Tom Linkenhoker) of Clifton Forge, VA; his stepchildren, Tammy Lewis (Richard) of Droop Mountain, Elissa Poage (Paul) of Maxwelton and Timothy Bostic (Mickey) of Peach Tree City, GA; 12 grandchildren, 14 great-grandchildren, 4 great-great-grandchildren; sisters, Carol Cullison of Wooster, OH, and Nancy Bouthner of Dallastown, PA; sister-in-law, Louise Dunsmore of Lewisburg; also several nieces, nephews and his good friends, Frank and Anna Defibaugh of Caldwell.
The Dunsmore family received friends on Sunday afternoon, Oct. 29, at the Wallace & Wallace Funeral Home in White Sulphur Springs.
Jimmy's funeral services were held Monday, Oct. 30, at Wallace & Wallace Funeral Home White Sulphur Springs where Pastor Gene Sizemore officiated. Interment followed in Greenbrier Memorial Gardens in Lewisburg.
Pallbearers serving the Dunsmore family were Jeffrey Dunsmore, Alex Charles, Jeremy Charles, Ryan Jarrell, Wayne Jarrell, Dale Dunsmore and David Dunsmore, with alternates Grant Abney and Mike Lewis.
Wallace & Wallace Funeral Home in White Sulphur Springs is in charge of arrangements. Please send online condolences by visiting www.WallaceandWallaceFH.com.