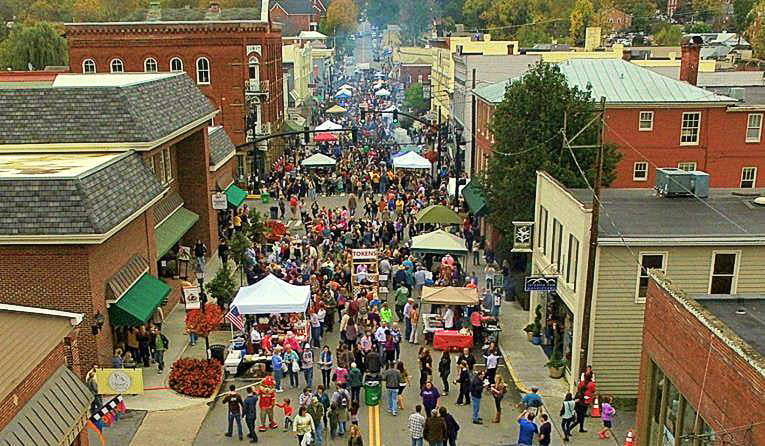 By Sarah Richardson
Carnegie Hall officials announced this week that the popular Taste of Our Town (TOOT) fundraising event will return to the streets of downtown Lewisburg on Saturday, Oct. 9, after a 2020 hiatus.
"We are so excited to resume planning for this year's TOOT event which will be Saturday, Oct. 9," said Carnegie Hall Development Director Molly Arbogast. "Not only is it one of the largest fundraisers for us at Carnegie Hall, we know that it is a great event for our area restaurants and community organizations that participate as well. The first TOOT event was held in 1984, and we are thrilled to bring back this long-standing tradition."
After consulting with members of the Health Department and the City of Lewisburg, Carnegie has been given the go-ahead to begin organizing the festival.
TOOT runs from 11 a.m. to 3 p.m. every second Saturday in October and brings thousands of hungry visitors to the Greenbrier Valley region to samples all the goodies the area has to offer. While sampling foods from our local restaurants, civic clubs, and nonprofit organizations, TOOT also provides essential funding for Carnegie Hall.
Stay tuned for more information as planning continues.