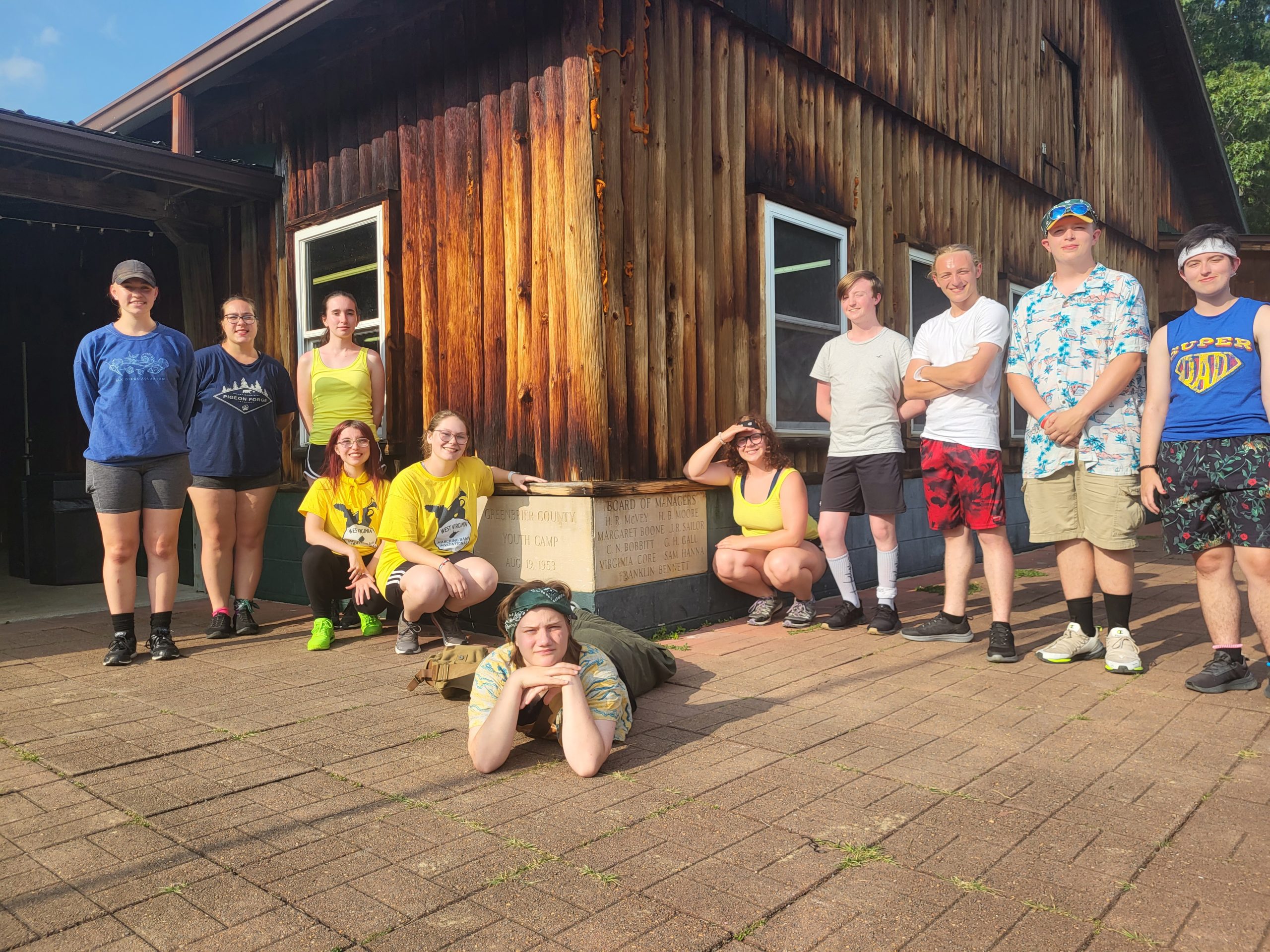 Members of the Class of 2024 of Greenbrier East High School's Spartan Marching Band are shown with the cornerstone of the first building constructed 70 years ago at the Greenbrier County Youth Camp at Anthony, denoting the date of August, 1953. The first building was a combination of cafeteria, kitchen, restrooms and assembly hall.
Holding their 45th annual Greenbrier East Band Camp Jul. 30 through Aug. 4 at the Youth Camp, the students also noted that this was the beginning of the 25th year with Mr. James Allder as director of instrumental music at GEHS.
The 60 high school band members spent the week striving towards learning the 2023 band's competition show which is based on "The Greenbrier Ghost." Assisting Mr. Allder with the some of the music was Cathy Sawyers Burtram who is the former director of the Greenbrier Valley Theatre and along with her late husband, Joe Burtram, composed the music for the stage production of "The Greenbrier Ghost."
In addition to four times a day practice, the students also participated in two campfire programs, a talent show, game night and vesper programs with the members of the Class of 2023 leading the candlelight welcoming ceremony for the Class of 2026.
The support group, the Greenbrier East Music Boosters, provided over night and day time chaperones as well as a nightly snack between the evening practice and special camp type activity.
The Spartan Band will be presenting the introduction to "The Greenbrier Ghost" at halftime of the football game with Bluefield on Sept. 8, the first home game for the Spartans.