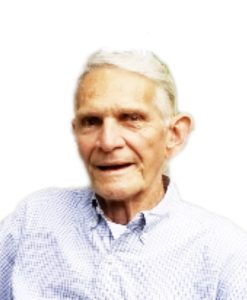 Thomas LaFon
Ronceverte-Thomas "Tom" LaFon, 86, went to be with the Lord on Sunday, Sept. 3, 2023, at home surrounded by family. A short illness may have caused his death, but Tom ultimately passed away of a broken heart after losing his beloved wife of 65 years, Edith Alta LaFon.
Tom was born Feb. 28, 1937, in Organ Cave to the late Leonard and Kathleen Wood LaFon.
Tom attended school in White Sulphur, Springs, Organ Cave and Ronceverte. With less than perfect school attendance, Tom decided he would try his luck at The Greenbrier working in the horse stables. From there Tom spent many years working on construction, building not only houses but also bridges. In 1971 Tom started working for United Parcel Service (UPS) and retired from there after 25 years of service. Tom enjoyed his many years of retirement keeping up the farm and spending time with his wife and family.
Throughout life Tom gave back to the community by helping friends and family with any odd job that was asked of him.  Tom also spent a great amount of time helping build the McLean Church shelter with his great friend and neighbor, Harold Howard.
Tom left this world as a loving father, grandfather, and great-grandfather and will be missed by all.
Tom was proceeded in death by his wife, Edith Masters LaFon; his parents, Leonard and Kathleen Wood LaFon; brother, Wesley "Eddie" LaFon; sister, Marie LaFon Brooks; brother, James "Jimmy" LaFon; sister-in-law, Rose Weikle LaFon; and bothers-in- law, Olan Daugherty, and James Brooks.
Those left to forever honor his life are his sons, Robert LaFon (Sandy), and Roger LaFon; daughters, Peggy Fletcher (Jimmy), and Crystal Cox (Barry); grandchildren, Jason Judy (Sandy), Justin Fletcher (Jamie) Carson Cox, and Cara Slaughter (Deiland); great-grandson, Wesley Thomas Fletcher; brothers, Jack LaFon and Wayne LaFon; sisters-in-law, Jean Masters Knight, Rachel Dunbar Drehr, and Nancy Bostic LaFon; and  many nieces, nephews, and cousins.
Funeral service will be at 1 p.m., Friday, Sept. 8, at the Morgan Funeral Home Chapel, Lewisburg, with Pastor Gary Baker and Pastor John Groves officiating. Visitation was held Thursday evening, Sept. 7, at the funeral home. Keeping Tom's wish, he will be cremated following the service and interred with his wife in the McLean Cemetery.
In lieu of flowers, the family suggests donations of sympathy be made to the Peyton Hospice House, 1265 Maplewood Avenue, Lewisburg, WV 24901 or to McLean Church, 344 Masters Road, Ronceverte, WV 24970.
Online guestbook may be signed at www.morganfh.net. Arrangements by Morgan Funeral Home, Lewisburg, WV.