By Sarah Richardson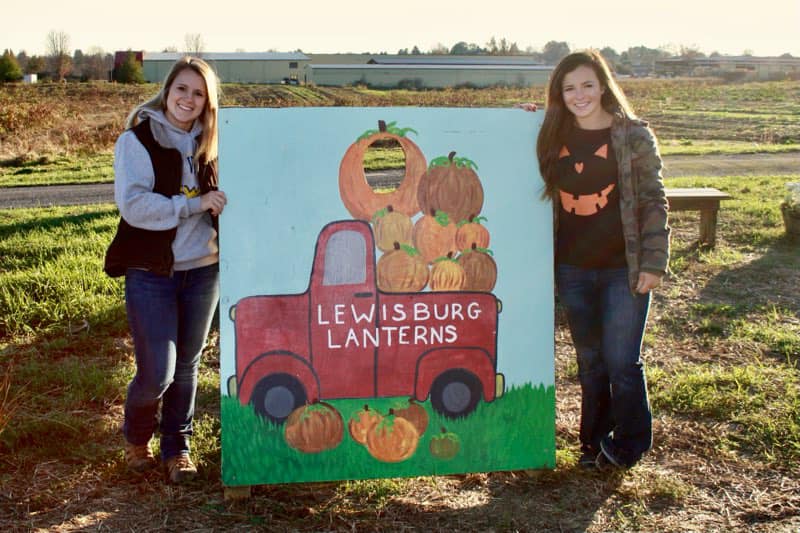 The Lewisburg Lanterns pumpkin patch will be reopening this weekend after holding a successful opening season last year. However, due to a dry June and July, they will be open for one fun-filled weekend only, this Friday, Oct. 1, Saturday, Oct. 2, and Sunday, Oct. 3. Owner and organizer Olivia McHale said that a six-week period with no precipitation over the summer was extremely hard on the pumpkin crop, and while rain did grace the region throughout much of August, it wasn't enough to revive the whole patch.
"The rain we got later did save some pumpkins, but the crop just isn't as plentiful as it was last year," she said. "Due to that, we decided to only open for one weekend this year."
McHale runs the patch with the help of her parents, Julie and Steve, and her longtime friend Jamie Patterson. Olivia said that when the pandemic hit last year she moved back to the Greenbrier Valley, and while she was looking for her next endeavor she found a passion in starting the pumpkin patch.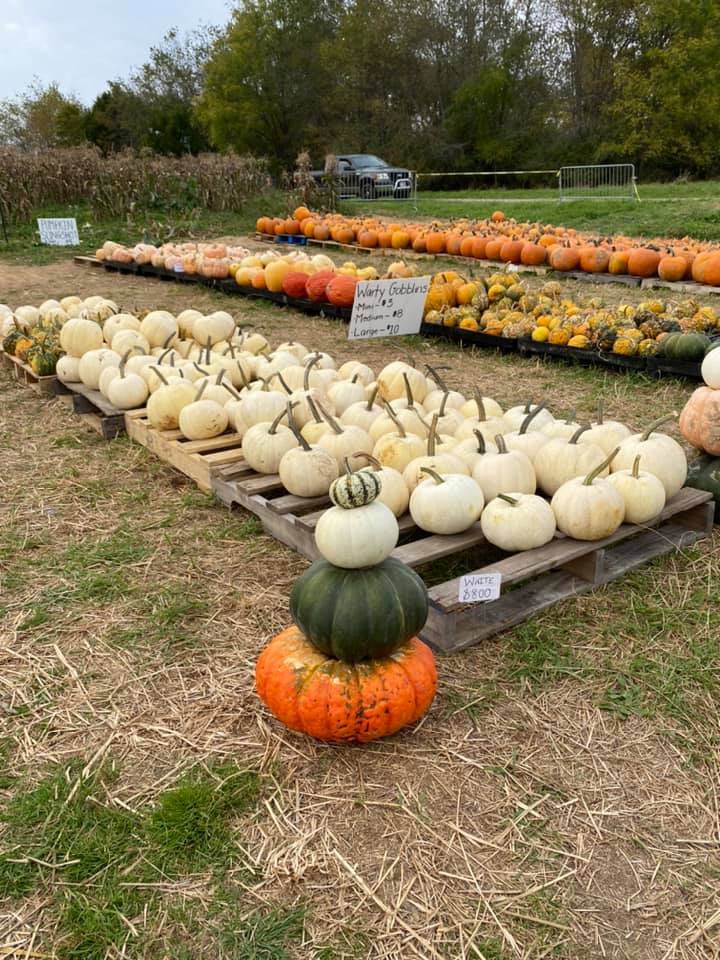 The group worked hard last year for their first opening, and the community turned out in droves to partake in the PYOP (pick-your-own-pumpkin) option, along with wagon rides, games, and more fun for the whole family.
"It's really educational agritoursim for people to experience hands-on," she said.
This year, they will continue to offer cornstalks, mums, straw, gourds, pick-your-own-pumpkins, and a variety of things to do. An activity section containing games, a giant slide, wagon rides, a petting zoo, and more is available for $10 per participant with children aged 3 and under admitted for free. There will also be horse-drawn carriage rides, and baked goods for sale from Taste of Eggcellence. Carriage rides are $10 per adult, $5 for children aged 12 and under, and free for children under 2.
Not only can you PYOP, you can decorate and carve them too! Included in the activity section is a pumpkin carving and decorating area where you can customize your finds into whatever kind of jack-O-lantern you please.
The patch is located behind Seneca Trail Animal Hospital on 219, north of Lewisburg. They are open for décor sales only from 9 a.m. to 11 a.m. on Friday, Saturday, and Sunday. From 11 a.m. to 5 p.m. each day they are open in full with the activity section, carriage rides, etc. Follow their page on Facebook, "Lewisburg Lanterns," for more information.