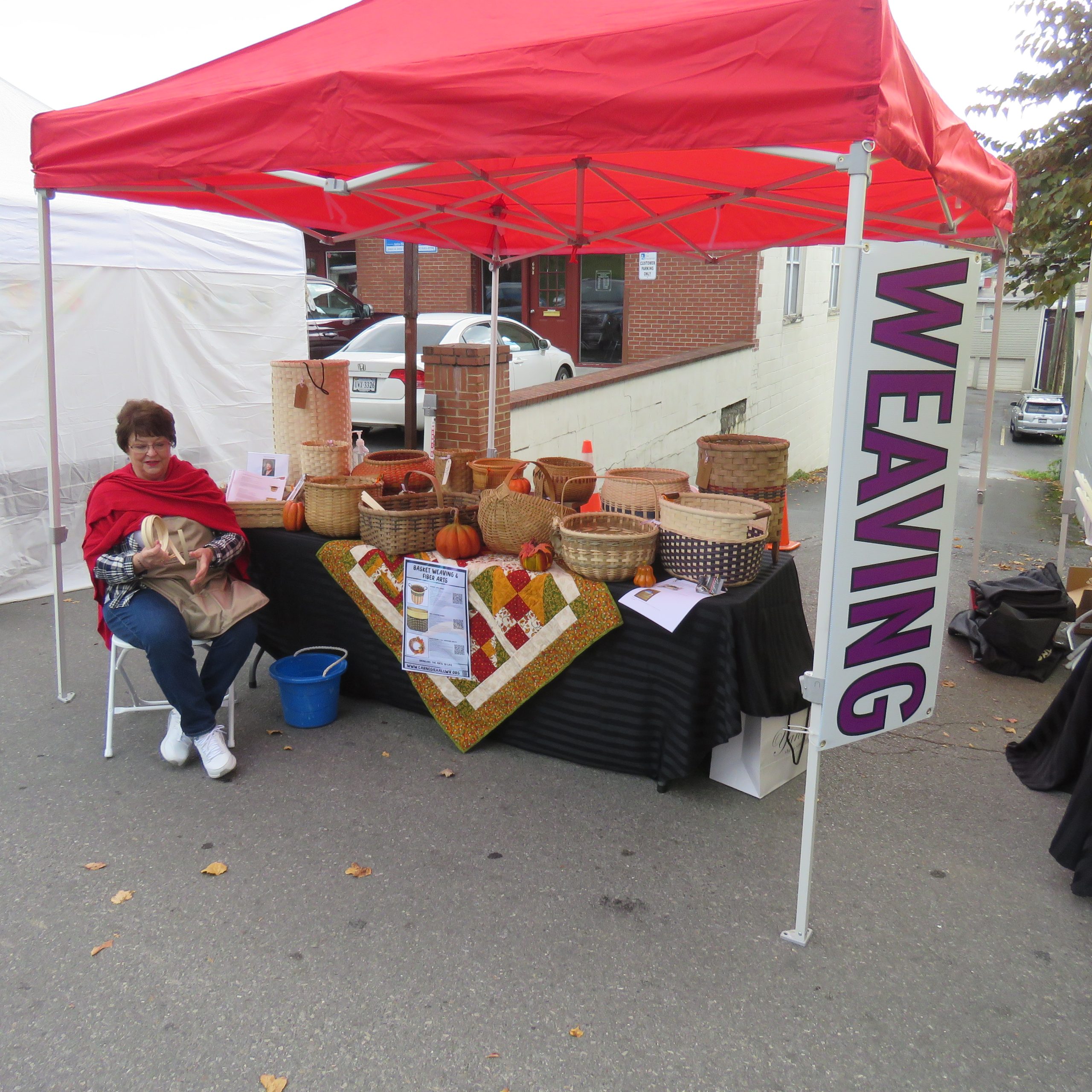 Carnegie Hall's 37th Taste of Our Towns (TOOT) fundraiser is quickly approaching. The festival is scheduled for Saturday, Oct. 14, from 11 a.m. to 3 p.m. in downtown Lewisburg. For the second year, Carnegie Hall has added an Art Block which features Carnegie Hall Teaching Artists demonstrating their craft and auctioning their work in support of the arts organization.
This year's Art Block vendors include Luke Davis (personalized leather bracelets/one-of-a-kind jewelry), Kathy Talley (reed weavings/baskets), Tommye Rafes (soaps/body products), George Ayars, Theresa Filzen, and Janice Peery (stained glass), Greenbrier Artists (miniature paintings), Jane DeGroot (barn quilts), Sean O'Connell (ceramic pots), and the West Virginia Woodturners Association (WVWA) (wood bowls/pens/ornaments).
The Art Block will also feature artist demonstrations throughout the day including kids clay hand-building with Amy Durrman, raku kiln firing by Sean O'Connell, woodturning demos by the WVWA, customized leather bracelets by Luke Davis, weave a basket with Kathy Talley, loom and weaving display by the Fiber Arts Network, soap cutting/molding with Tommye Rafes, plein air watercolor painting by John Coffey, barn quilt painting by Jane DeGroot, felting and knitting with Karen Leland, and stained glass with George Ayars and Theresa Filzen.
2023 Taste of Our Towns is sponsored by Boxell Solutions. For more information, please visit www.carnegiehallwv.org or call 304-645-7917.