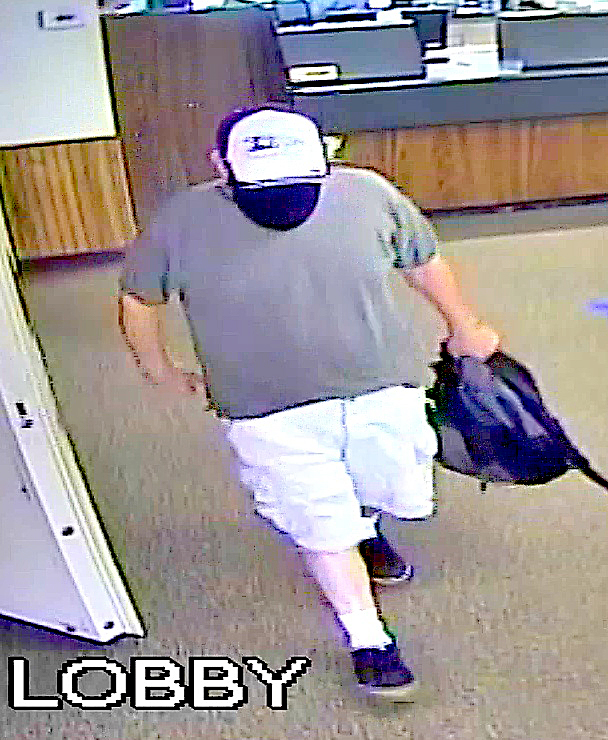 The West Virginia State Police seek assistance with identifying an individual that is a suspect in an armed robbery that occurred in the Rupert area of Greenbrier County shortly after noon on Wednesday, July 14. 
If you know the individual pictured or have seen a person matching this description and feel inclined to do so, please contact Sgt. S.A. Murphy or Corporal J.W. Gilkeson at the Rainelle State Police Detachment at 304-438-3000. You can also contact the Greenbrier County 911 Center at 304-647-7911.
Tips can also be sent through a private message on the Greenbrier County Sheriff's Office Facebook page and any information received will be forwarded to the investigating officers. Thanks in advance for any help that you can provide.
The individual sought is pictured. We understand the mask makes it hard to identify them, however, someone may recognize them by their clothing and/or their visible physical appearance.