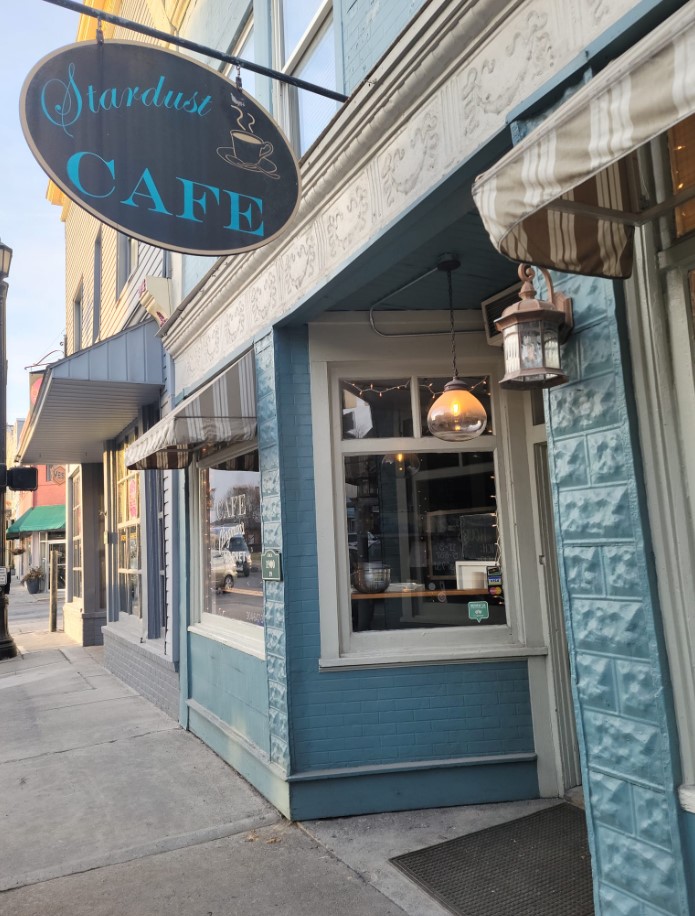 Local restaurant Stardust Cafe will host a visit from America's Best Restaurants this month.
America's Best Restaurants, a national media and marketing company focusing on local, independently-owned restaurants, will bring its ABR Roadshow to the restaurant on Monday, Sept. 26. Popular dishes will be highlighted, along with an extensive on-camera interview with owner Dan Perry about what makes the restaurant a special place in the community. The episode will be aired extensively on social media channels at a later date. 
Although the restaurant opened 17 years ago, Perry and his wife, Savannah, took over ownership of the restaurant earlier this year. The previous owners, Sparrow and Aaron Huffman, had known Perry for most of his life, and had actually hired him at one point as chef/manager. Although Perry later made a change to a corporate job, when it was time to find a new person to take the helm, Perry was their first choice to come back to Stardust Cafe. 
"Out of everybody we know and that we've worked with in the past, you're the only person we feel that not only could do this endeavor but would do it right and actually uphold the name and  the legacy that was built with the place," Perry says he was told by the Huffmans. 
"I took that honor and just ran with it." 
The couple knew not to make drastic changes to the menu or the staff. Not only does the restaurant have a good following, but also won Best Farm-To-Table Restaurant in West Virginia in 2020 by WV Living magazine. The restaurant also has a commitment to continue sustainability practices, such as environmentally friendly packaging and use of fair-trade products.
"Our goal is to showcase local farms and local growers, and then show the community what can be done to a high standard with those products," Perry told multimedia platform Hashtag WV in June 2022. 
Noting they serve "really good food," Perry has some ideas about what menu items to showcase for ABR's upcoming visit.
"Our curry chicken has been a local favorite for over a decade. It's very colorful and it's just a very pretty dish," he says.
America's Best Restaurants, a national media and restaurant marketing company based in Florence, KY, travels the country telling the stories and highlighting the unique food of locally owned independent restaurants as part of their ABR Roadshow. Restaurants are featured not only on ABR's Restaurant Network of social media channels and website, but also each individual establishment's Facebook page. With over 700 episodes filmed, America's Best Restaurants is the premier marketing agency for restaurant owners and operators to have their story broadcast coast-to-coast. Visit AmericasBestRestaurants.com to learn more and to view the episodes and profiles of hundreds of America's Best Restaurants!