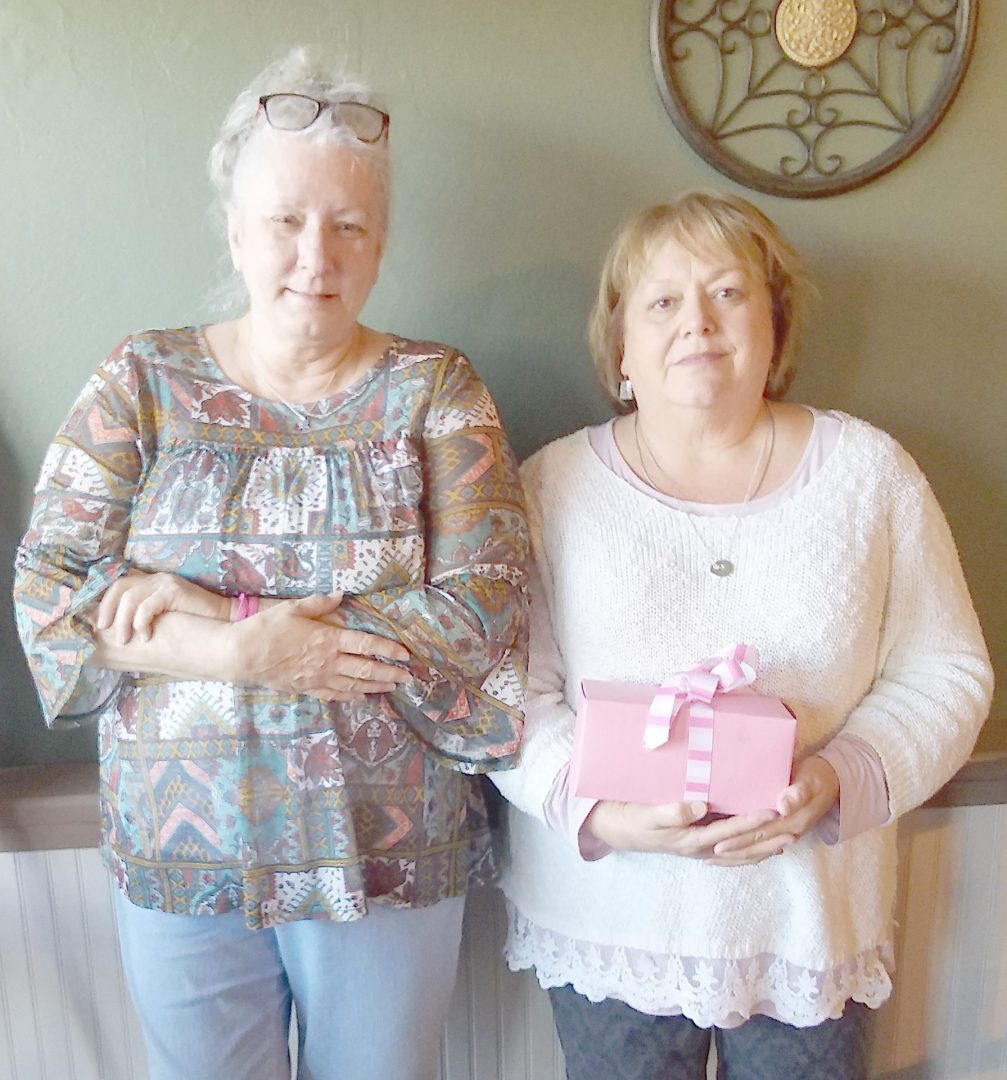 The Ronceverte Woman's Club (RWC) met at Edgarton Café on Monday, Apr. 26 for a dinner meeting.
The meeting began by members giving a warm welcome and a small gift to two new members, Jeanne Holley and Karen Hoylman. Then Karen spoke to the club about her interests in gardening, her greenhouses on her farm on Ketron Church Road (just off Rockland Road) and her latest endeavor, The Potting Shed in Ronceverte. Karen donated the beautiful pansies that the RWC planted in the Main Street flower barrels earlier this spring. Her greenhouses are open and she will be selling flowers and vegetable plants at her greenhouse and The Potting Shed. Visit her Facebook Page at The Potting Shed WV for more information.
During the business session, the RWC discussed fundraising. The club made plans to have a Yard Sale on the Ronceverte Baptist Church parking lot on Saturday, May 22, and a silent auction under Shelter #1 on Island Park during the Ronceverte River Festival on June 12.
The club will also hold a Meet the Candidates Night at the Ronceverte Firehouse on Tuesday, May 18, at 7 p.m. There are several people running for the offices of mayor and city council. The club wants to give the community an opportunity to hear the candidates before voting in the upcoming election on Tuesday, June 1. The WV Daily News will assist with this event.
A signup sheet was passed around so that members could volunteer to help with the Spring Salad Luncheon by making salads and/or desserts and volunteering to work the day of the luncheon. The Spring Salad Luncheon is an annual fundraiser for the Ronceverte Public Library and it was held on Thursday, May 6, at the Trinity Methodist Church in Ronceverte.
The Ronceverte Woman's Club welcomes new members who want to be informed about civic issues and involved in community improvement as well as enjoying the fellowship of a great group of women. If interested, please come to our next meeting which will be on Monday, May 24 at 7 p.m. at the Ronceverte Baptist Church on Main Street. For more information, call 304-647-4890.