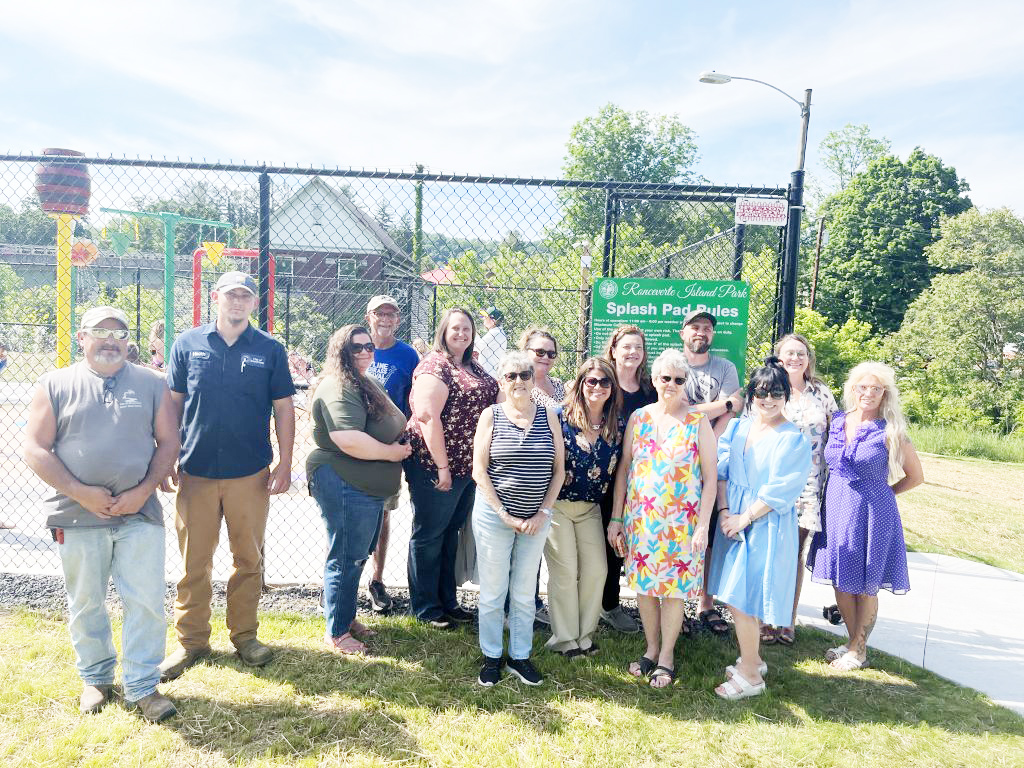 By RealWV Staff
Just in time for the Memorial Day weekend, officials in Ronceverte and opened the doors to a brand new splash pad. A dozen children attended the ribbon-cutting and immediately tested out the new water feature!
When asked for his review, Harrison Baldwin (age 6) gave it, "60 million thumbs up," with a bright smile and a wet head.
Located on the Island Park, the outdoor attraction is a fenced concrete pad featuring numerous water features – buckets, showers, canons, and sprayers. It uses recycled water and is operated by Steve Williams and his crew of city employees.
"We are so excited about this new splash pad," Mayor Deena Pack told the crowd. "Pam Mentz has dreamed about this for our kids, Senator Stephen Baldwin got us the funds to realize the dream, and Steve Williams received the training to run it. I'm so proud of our team!"
"When I was growing up, Ronceverte's Island Park was the place to be," remembers Baldwin. "Now it will be a place for kids to have fun outdoors again with this and other coming attractions. I just can't thank everyone here who made this happen enough."
The splash pad is free of charge to children and adults. A maximum of 20 people are allowed inside at a time. It is open daily from 11 a.m. to 6 p.m. A complete set of rules are posted onsite.