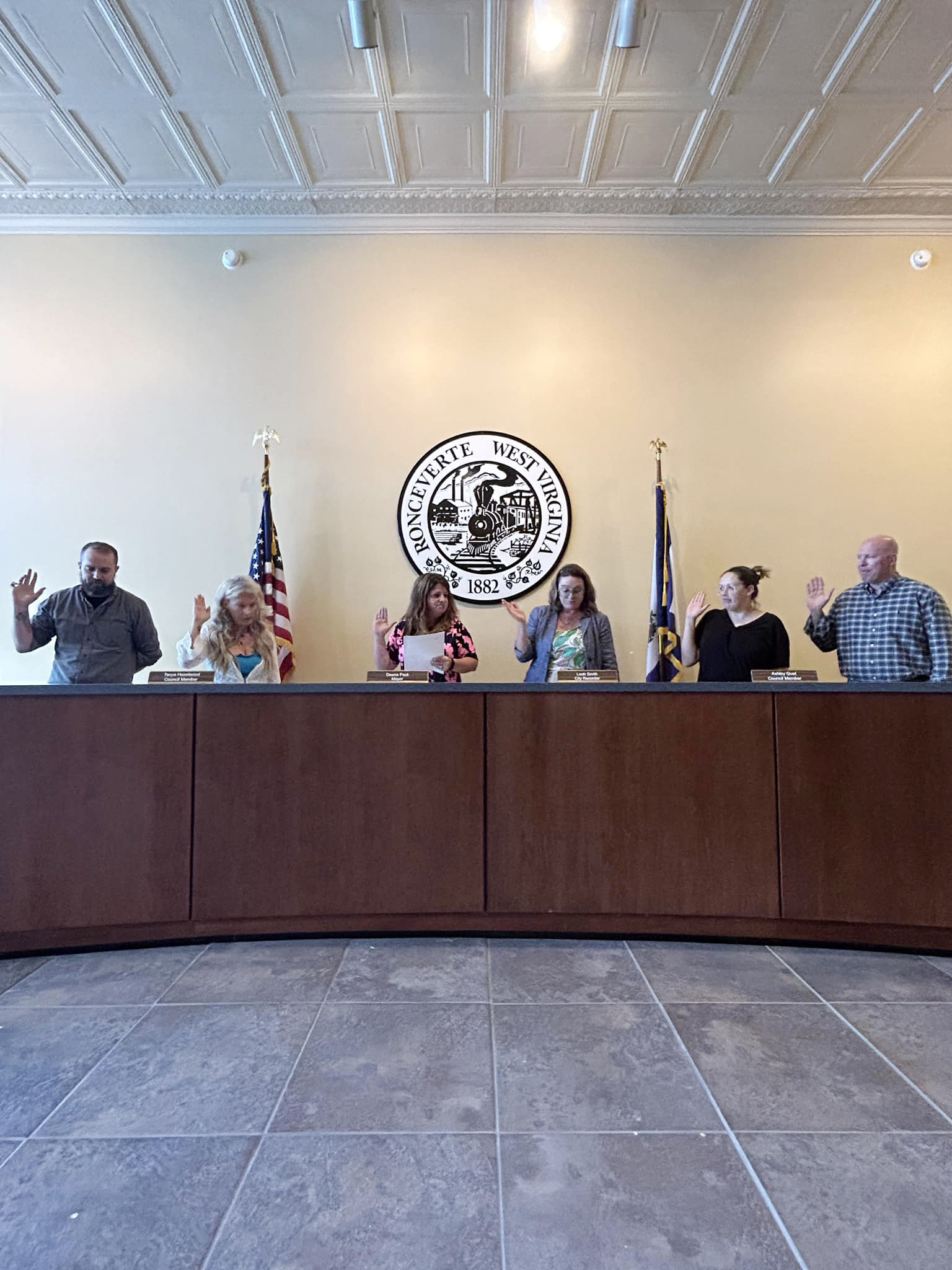 By Adam Pack
City council candidates Mark Trent, Tanya Hazelwood, Leah Smith, Ashley Guet, Scott Vogelsong, and Gail White were sworn in at the most recent meeting of the Ronceverte City Council on Monday, July 3 following the June 13 municipal elections.
The city also heard from local business owner Dan Withrow and his associate Alex McGraff were present to update the council on yet another upcoming Ronceverte Food Truck Festival. For starters, the dates have been slightly changed from their originally proposed dates.
The new dates for the July festival are Friday, July 14, 3 p.m. to 10 p.m. and Saturday, July 15, from 11 a.m. to 10 p.m. The updated August dates will be Friday, Aug. 4, 3 p.m. to 10 p.m. and Saturday, Aug. 5, 11 a.m. to 10 p.m. Withrow and Degraff encourage locals to come out and enjoy unique musical, culinary, and artistic experiences in the heart of Ronceverte.