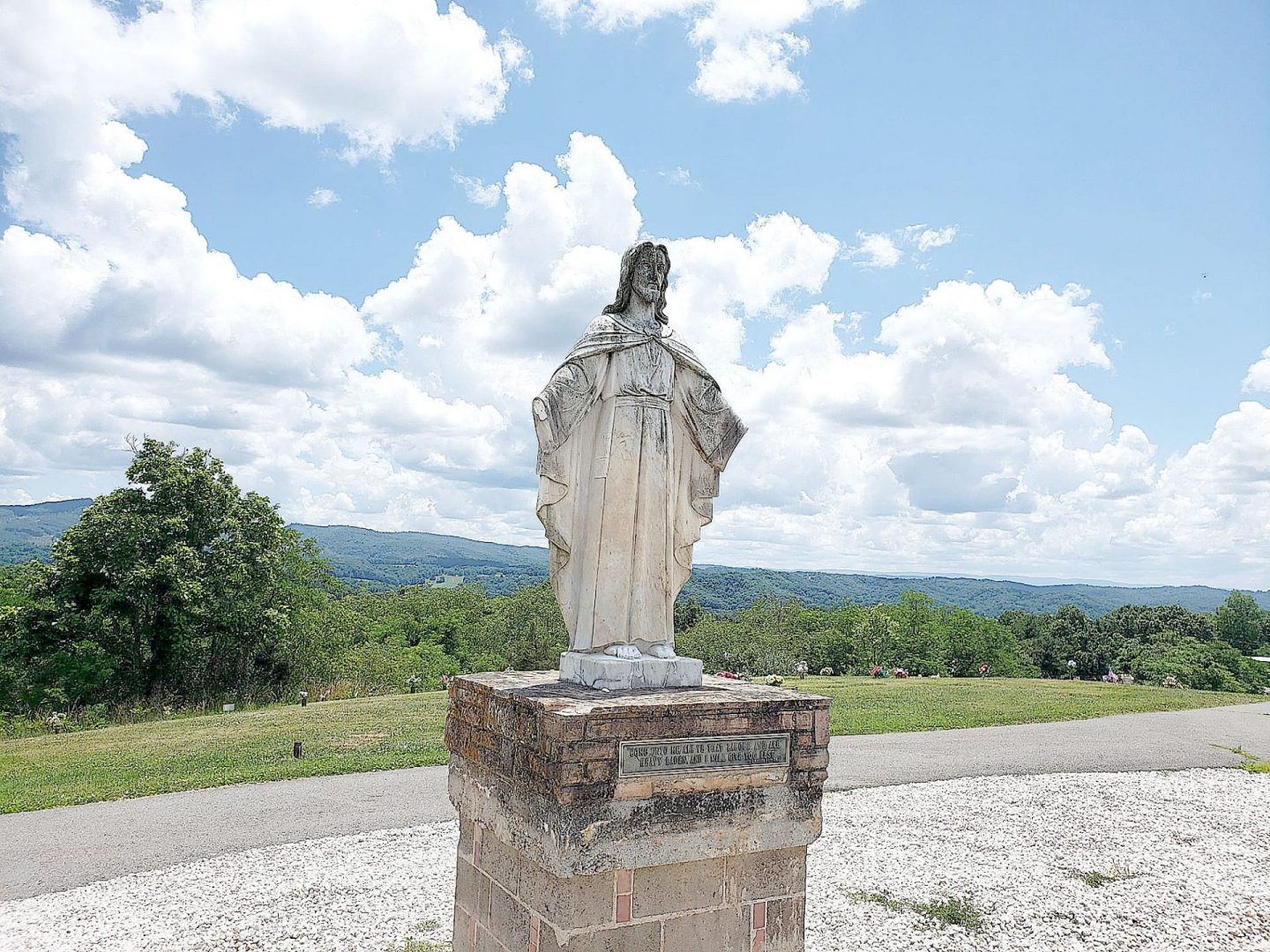 The Greenbrier County Sheriff's Office is seeking help from the public to identity the perpetrator behind vandalism at Greenbrier Memorial Gardens Cemetery.
Sometime through the weekend of June 25, an individual or individuals committed an act of destruction on a statue located within the cemetery in Lewisburg. The damage is estimated to be over $6,000.
The property caretakers are offering a $1,000 reward for information leading to the arrest and conviction of the individual(s) involved in this crime.
On Tuesday, June 29, the Sheriff's Office was advised that a local business owner will also match the $1,000 dollar reward for the arrest and conviction of those responsible. This brings the total reward for information offered to $2,000.
If you know the individual or individuals involved in the destruction of the statue, and feel inclined to do so, please contact Sgt. Steve Hudnall at the Lewisburg Detachment of the Greenbrier County Sheriff's Department at 304-647-6634 or by contacting the Greenbrier County 911 Center at 304-647-7911 (24 hours).
Information can also be sent to Crime Stoppers of West Virginia or by private message through the Greenbrier County Sheriff's Office Facebook page.