By Sarah Richardson
The White Sulphur Springs City Council heard an exciting update for the town at their latest meeting, as Tom Crabtree and other representatives hosted a presentation announcing plans for a new recreational facility to be installed at Dick Gunnoe Memorial Park. The park, formerly known as Villa Park, is already the site of the new public pool and wellness center, which has quickly become a popular spot for locals and visitors alike.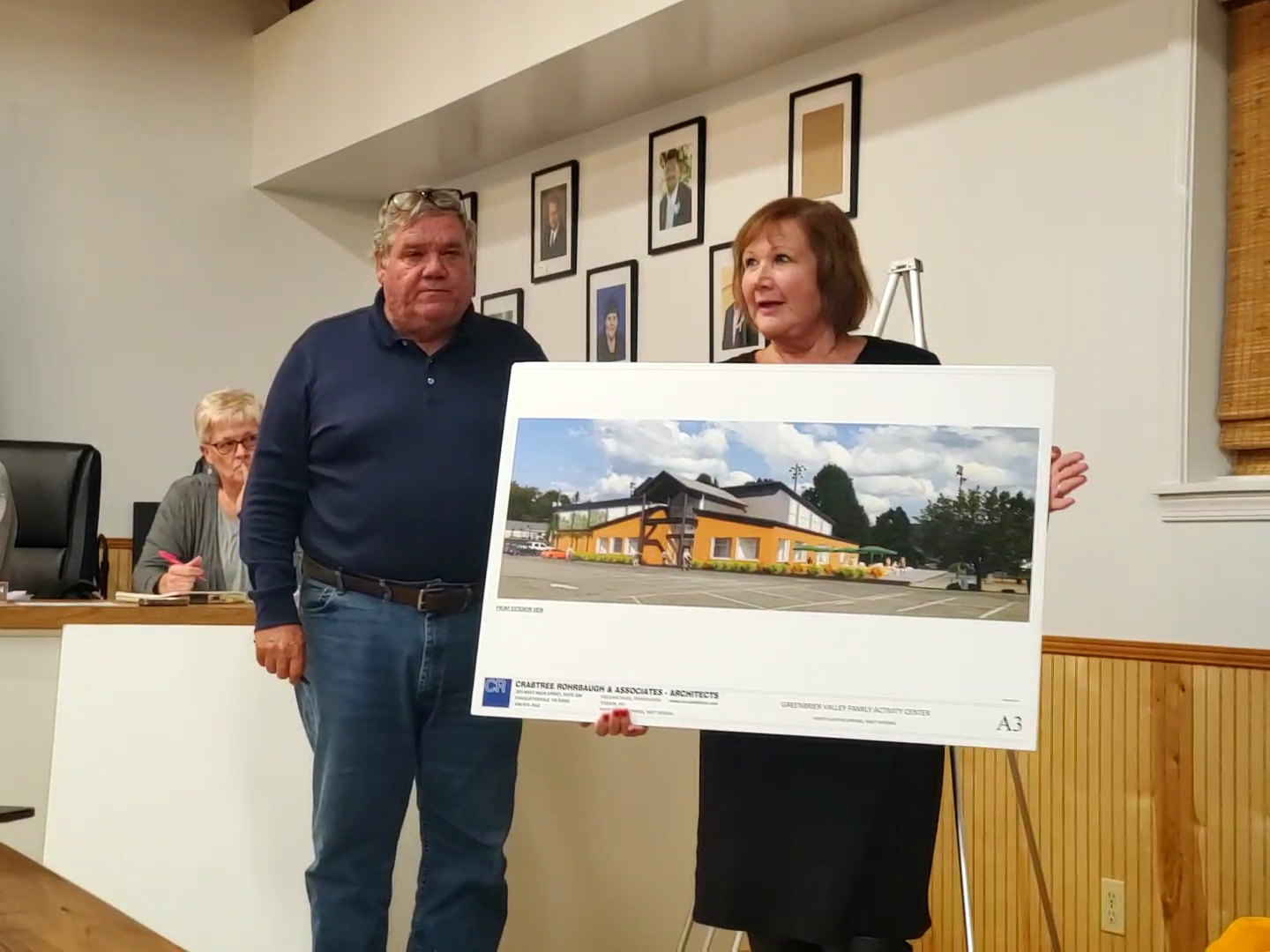 "The idea of this facility is to promote the health of the community, from youth to elderly folks," said Crabtree. He named an expansive list of services the facility plans to offer as a family activity center, including a new indoor gym with an aerobics area, a large multipurpose space for games of volleyball or pickleball, a second floor running track, game room, classrooms for community programs, office areas, a dining area, lobby, kitchen, lockers, outdoor concession stand, outdoor storage for the sports fields, and more.
"There is no question in my mind, with all that is going on in White Sulphur Springs, and all that is happening on Main Street, this is just one more reason that somebody might decide to live here. It's badly needed, the timing is perfect to pull it off with all the energy, and it's really grown since the flood," said Crabtree, who was joined by WVSOM Director of Community Outreach Julian Levine and WVSOM Vice President for Community Engagement and Development Drema Mace Hill, who were excited to report WVSOM's planned involvement with the center.
Outreach Director Levine said, "[WVSOM] is excited to be here both in the long haul and in the short term." He explained that the school plans to get feedback from the community about programs that would benefit the White Sulphur area, and WVSOM will work with the community's needs.
"The goal of the project is to make White Sulphur Springs and Greenbrier County the healthiest community in West Virginia," said Crabtree. "Now that's a tall order, but we have a really great group of people."
The overall cost of the project comes in at an estimated $2.4 million, which Crabtree says will be raised in a variety of ways.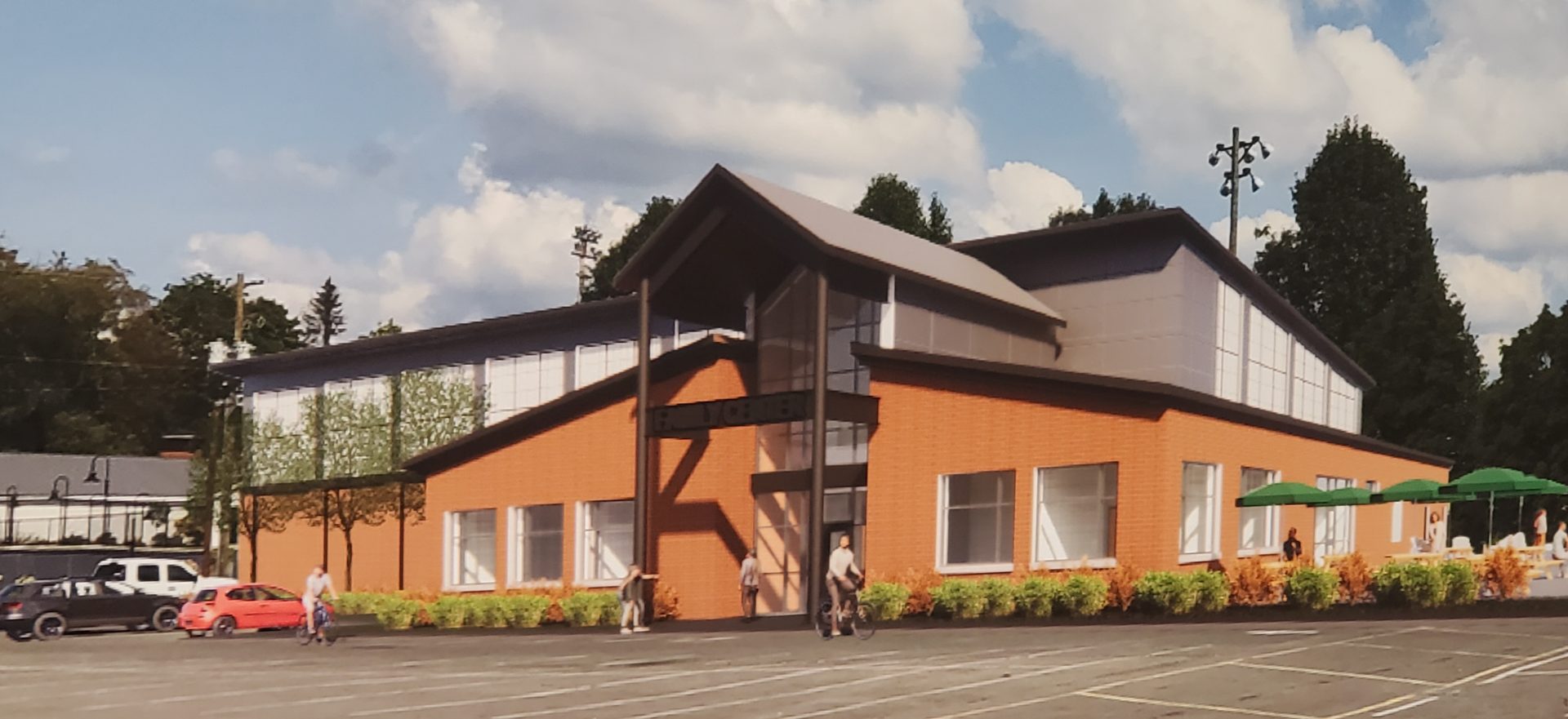 "There are substantial funding sources out there that I'm familiar with through being active with the Aquatic Center. We will be seeking funding from some of the same sources that have done that."
He added, "It's not nearly as daunting a challenge as the Aquatic Center, which is a much more expensive and larger project with three swimming pools. We expect to get support from the Sporting Club members, and the community as a whole, and we will be seeking grants from a number of foundations."
The group is adamant about making sure funds are in place for operations, with Crabtree saying, "We don't want to become a burden to White Sulphur Springs."
He estimates that construction can start as early as next spring, depending on fundraising and other factors, with the facility being potentially completed in a year.
I want to capture the moment that we are experiencing here, that kind of energy that this community is seeing and feeling," he said. "We are not messing around… This community hasn't disappointed me yet."