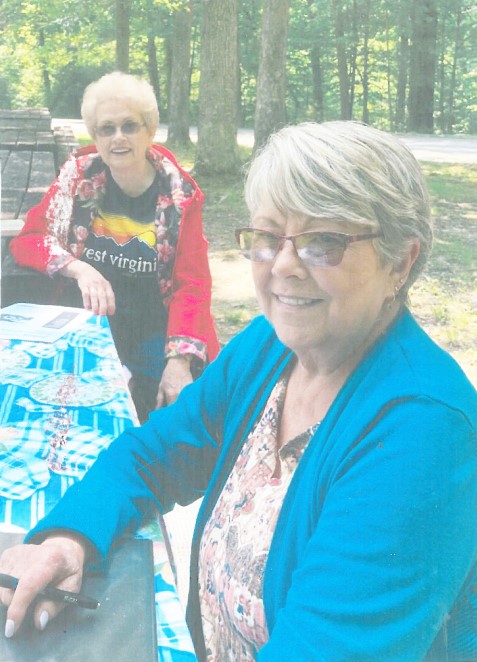 The Progressive CEOS held their June meeting at the Greenbrier State Forest. They first started meeting there in the summer of 2020 after studying a program on WV state parks and forests. It is an opportunity to enjoy West Virginia's beautiful scenery and recreation areas.
Following a short lesson on Afghanistan, the home of WVU Extension international exchange student, members enjoyed a lesson prepared by extension agents Natasha Harris and Jesica Sheets on Floriography: The Language of Flowers. Each month has a designated flower and meaning. For example, July is delphinium which stands for cheerfulness and goodwill.
Progressive CEOS joined other county clubs at North House Museum on June 14. Toni Ogden led the group through displays noting Greenbrier County's early history and recent efforts to include black history and the restoration of the pavilion at Blue Sulphur Springs.
The July meeting will be with Greenbrier County CEOS at the Cadle Farm in Grassy Meadow. Following a council meeting at 10 a.m., Brooke Glover from Greenbrier Valley Hospice will talk about end of life care. Members are to bring items for the auction which will go to benefit Hospice.