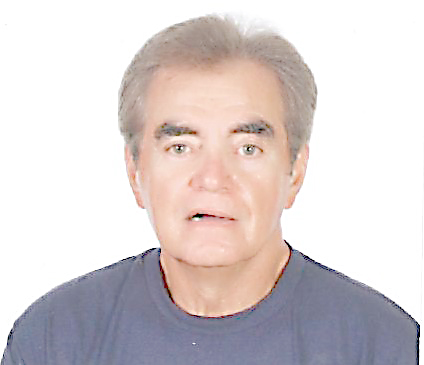 Ronceverte-Patrick Lynn "Pat" Knighton, 73, passed away Tuesday, Jan. 4, 2022 at Peyton Hospice House in Lewisburg.
He was born Mar. 17, 1948 at Covington, VA, a son of Kathleen L. Leffel Knighton of Covington, VA, and the late Roy Nelson Knighton.
Pat was a member of Rhema Christian Center, was a retired supervisor from the Paper Mill in Covington, VA, was an avid hunter and was a U.S. Army Reserves veteran for 7½ years.
In addition to his mother, he is survived by his wife, Anna Marie Knighton; daughter, Kim Behrens (Kurt); three stepchildren, Melissa Patterson, Dale Patterson and Michael Patterson (Charity); grandson, Tyler J. Seco, step-grandchildren, Andrew and Reece Patterson, Faith Gordon, and Matthew Patterson; great-granddaughter, Olivia Rose Seco; step-great-grandson, Brantley James Gordon; two sisters, Kathy Hargrove (Tom) and Karen Mays (Brett); and brother, Larry Knighton (Georgia).
A memorial service will be at 1 p.m. Saturday, Jan. 15, at Rhema Christian Center in Lewisburg, with Pastor Stewart Farley officiating.
In lieu of flowers, donations of sympathy may be made to Rhema Christian Center or to Peyton Hospice House in Lewisburg.
Wallace & Wallace Funeral Home in Ronceverte is in charge of arrangements.
Please send online condolences by visiting www.WallaceandWallaceFH.com.