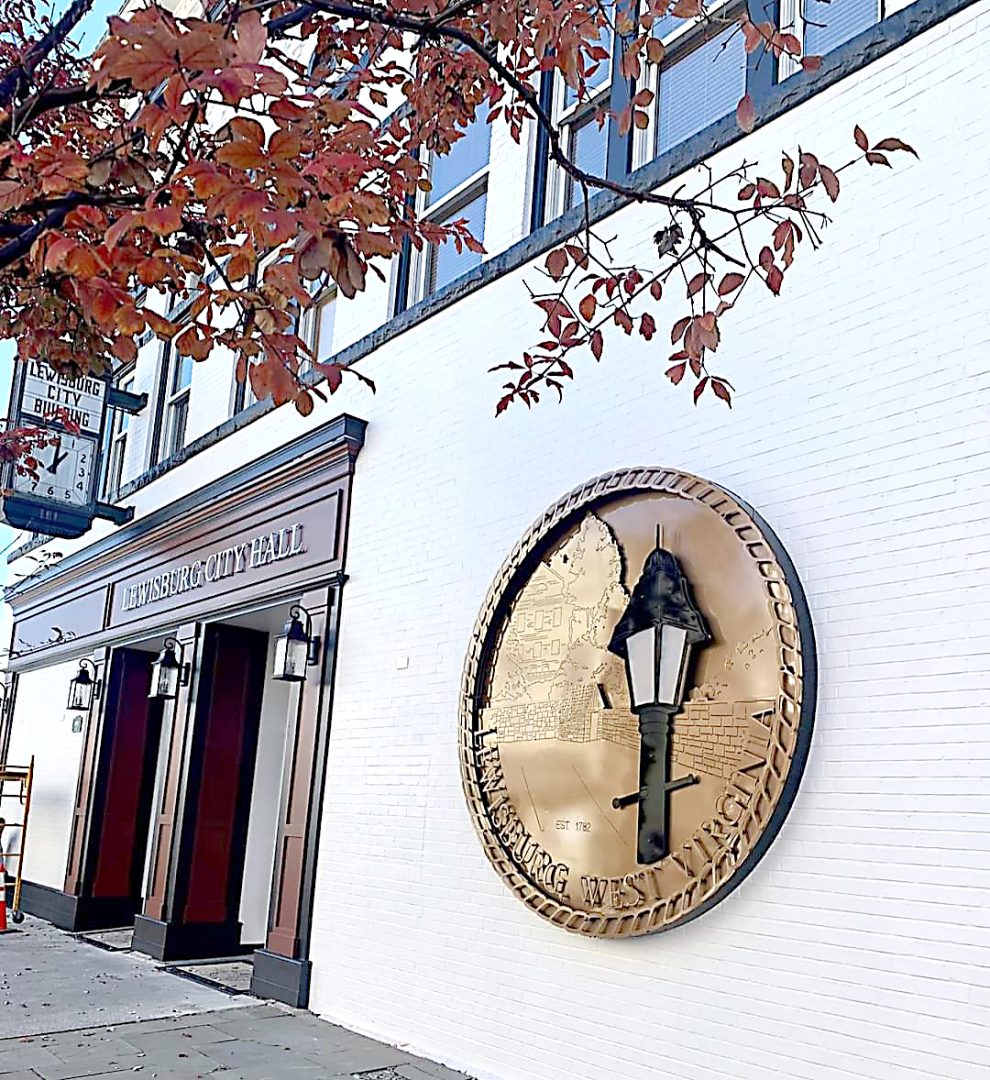 By Sarah Richardson 
The Lewisburg City Council met this week to hear an update on the pickleball courts, imminent domain acquisitions for the water plant expansion, CARES Act funding reimbursement progress, and more.
Parks Commission Chair Sarah Elkins reports that the pickleball court project at Hollowell Park "is moving quicker than I think any of us expected it to. We were picking colors for the court, and at that meeting we decided unanimously that the courts will be the official colors of the city, so blue and grey." She added that "lots of good things have been happening in parks thanks, in large part, to the CARES Act money." They also submitted a grant to The Hollowell Foundation for $10,000 to go towards additional skate park equipment. 
"I was also excited to announce at the parks meeting that the mountain bike team, of which I am a coach, won a $50,000 grant for a comprehensive trail plan for the Greenbrier Valley," said Elkins. City Manager Misty Hill added, "Not very many of those grants have been given to West Virginia, I think three in total have been given." The International Mountain Bike Association is the group behind this grant, and Elkins said they have been finding that West Virginia is giving them good returns on their investments in the state. 
Hill said that the city reviewed the CARES Act reimbursement fund projects to ensure that they city is on track to expend those funds before the end of the year. "We are doing really well on getting everything done. We winterized the restrooms in our parks so that those have the ability to stay open during the winter as everyone continues to walk and use our lovely walking track lights," Hill noted. 
Public Works Director Tony Hill said that cameras have been installed at the public parks restrooms to help deter vandalism. "They are up and running," he said. Public works crews have also completed the installation of all holiday decorations for the winter season. The Christmas Parade is scheduled for Saturday, Dec. 4, with the lineup beginning at 11 a.m. and the parade beginning at 12 p.m. 
In other news:
Mayor White addressed the $250,000 West Virginia Community Development Block Grant given to the city earlier this month, saying it is designated for stormwater surveys in the city. "We are very pleased to have this grant," she said. 

City Manager Misty Hill said that appraisals have been completed for the imminent domain process for the updated water plant on Stonehouse Road. The plant, which will be located next to the current water treatment center, will sit on a portion of 34+ acres recently purchased by the city to make room for these upgrades, as well as a public use area with amenities yet to be finalized. 
"We only had to do that [imminent domain] on three properties, so that is wonderful," said Hill. "We will just keep moving forward on the water plant. It's going to be a long process, but it's a step forward. I know we've been waiting on that for a while."
Council voted to approve a $3,150 Arts and Humanities Funding Request to cover marketing for the Greenbrier Home and Garden Tour.