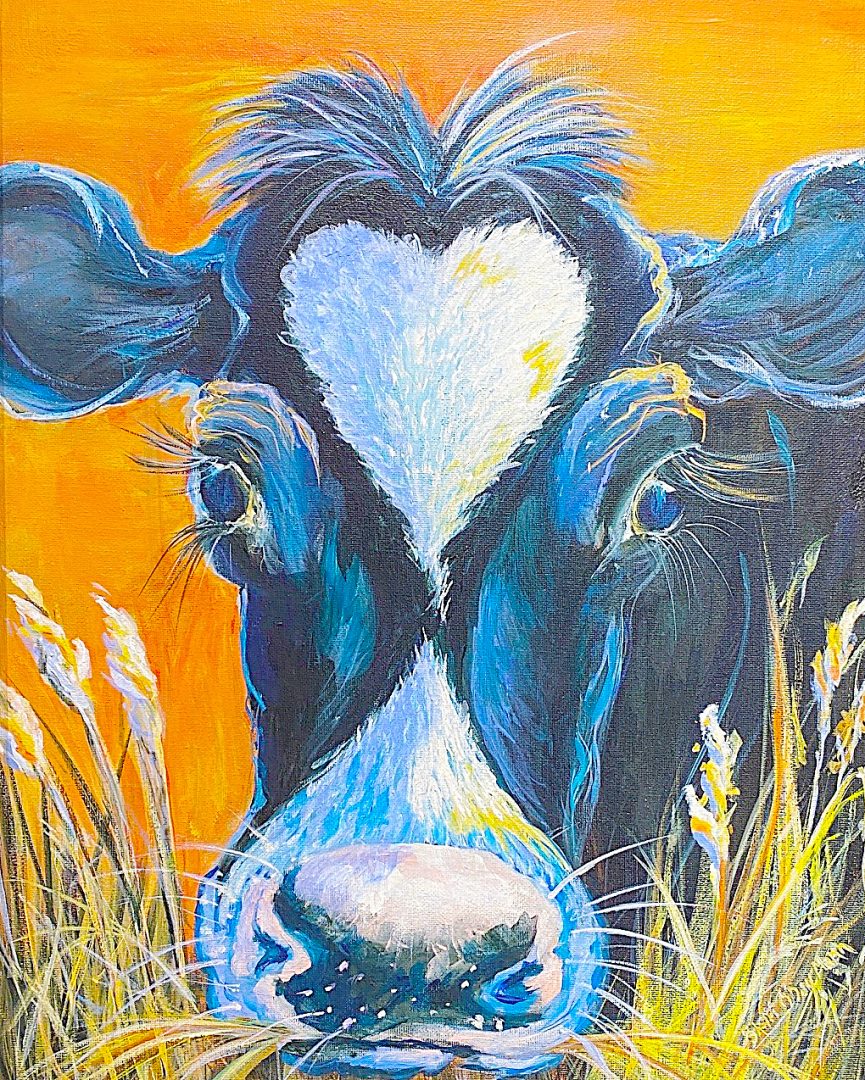 Carnegie Hall's August/September/October Exhibits are underway with three new galleries featuring the works of regional artists. Old Stone Room, located on the ground floor of Carnegie Hall, will feature works by Monroe County resident Shari O'Day.
O'Day is a native New Englander and moved to Monroe County in 1993 with her five children. She has always loved animals and being outdoors and felt it would be a great place to raise her kids.
She has actively sought instruction through books, tapes and workshops through Monroe Arts Alliance, Greenbrier Artists, and of course some formal training. She enjoys painting animals and nature, often using bright colors that have become her signature style. She tends to paint with acrylics, but also uses oils and enjoys experimenting with various mediums, such as pastels, inks, resin, pouring paint, and adding texture to paint.
Over the past two years she has been juried into Tamarack and Carnegie and sold a number of paintings.
Most recently, she has been taking a course, with Nicky Peet, of France, founder of IntuARTivExpression, on the use of combining essential oils and intuitive painting. One of her goals is to become a facilitator and help people process their emotions.It entails the addition of essential oils to paint and then by using a unique layering process of the "pure doTerra essential oil/paint mixture." This helps to process and release suppressed emotions allowing positive mental shifts and aids in emotional healing.
The exhibits are free and open to the public, Monday through Friday, 10 a.m. to 4 p.m., and run through Oct. 28. For more information, please visit carnegiehallwv.org, call 304-645-7917, or stop by the Hall at 611 Church Street, Lewisburg.
Carnegie Hall programs are presented with financial assistance through a grant from the West Virginia Department of Arts, Culture and History and the National Endowment for the Arts, with approval from the West Virginia Commission on the Arts.