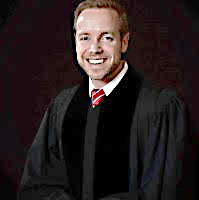 Old Stone Presbyterian Church in Lewisburg is delighted to welcome the Reverend Jeff Binder as Interim Pastor.
Reverend Binder is a native of Parma, Ohio, a suburb of Cleveland. He attended The College of Wooster in Wooster, Ohio where he earned a Bachelor of Arts Degree in Religious Studies. Following graduation from McCormick Theological Seminary in 2009, he accepted a call to First Presbyterian Church of Tequesta in Tequesta, Florida, where he served as Associate Pastor for Families and Mission.  In 2012, he joined the staff of the Presbytery of the Peaks in Lynchburg, Virginia, serving as Associate Presbyter for Discipleship and Ministry. Since 2017, he has been head of staff at Valley Community Presbyterian Church in Portland, Oregon. He is a Doctor of Ministry candidate.
Old Stone has returned to in-person worship on Sunday mornings at 11 a.m. with recommendations for social distancing and masks when indoors. The service is also broadcast live on YouTube and over 103.1 FM.