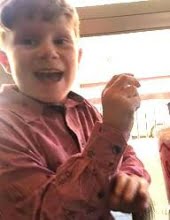 Rainelle-Odin Robert Arnold, 9, suddenly passed away Tuesday, Apr. 21, 2020, at Carillon Roanoke Memorial Hospital.
He was born July 1, 2010, in Ronceverte, the son of William Cavanaugh and Shawn Denise Hitchcock Arnold.
He was preceded in death by his maternal great-grandparents, Dorothy Willis and Robert Greer; and paternal great-grandparents, Jim and Edna Arnold; special uncles, Howard Greer, Joe Rhoden, Randy Henthorn, and Curtis Dowdy.
Survivors include his parents, Cav and Shawna Arnold; sister, Breanna Theriot; brother, Chase Arnold; grandparents, Mike and Pam Alexander, Rusty and Pam Arnold; aunts and uncles, Michelle Crantek, Courtney Burns, Dusty Alexander, Ashley Alexander, Spencer Arnold, Elizabeth Arnold, and Ann Dove; great-grandparents, Johnnie and Floyd Alexander, and Bill and Phyllis Wallace; as well as numerous great aunts, uncles, and cousins.
Odin was a 4th grader at Rainelle Elementary. He enjoyed going fishing, drawing, and playing basketball. He loved riding dirt bikes and competing with his brother Chase. He also loved playing with his friends, and many cousins.
Funeral services were held Sunday, Apr. 26, at Wallace & Wallace Funeral Home in Lewisburg, where Pastor Stephen Baldwin and Pastor Stewart Farley officiated. Burial followed at End of the Trail Cemetery in Clintonville.
Visitation was held Saturday evening, Apr. 25, at the funeral home.
In lieu of flowers, please make contributions in his memory to the Odin Arnold Memorial Fund in care of the Bank of Monroe, 9679 Seneca Trail South, Fairlea, WV 24901.