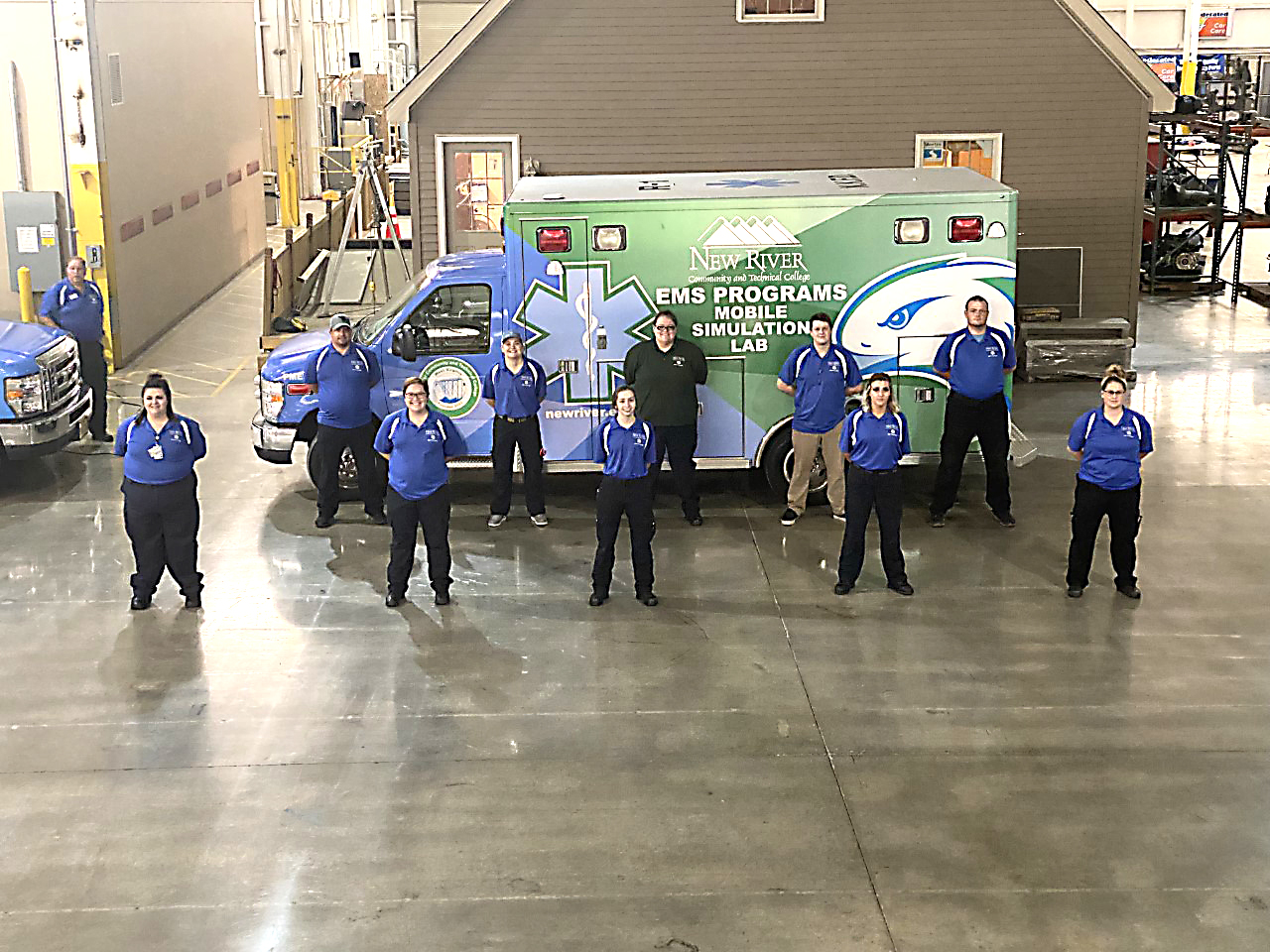 New River Community and Technical College's paramedic candidates completed their psychomotor testing with a 100% pass rate last month. 
"I'm extremely proud of our students," said New River CTC Interim Director of EMS/Paramedic Programs Matthew Snuffer. "The emergency services field has always been stressful, but COVID-19 pandemic has increased the level of stress, and our students are both working in the field and going to school." 
The following students successfully completed their psychomotor testing: Heather Andrews, Covington, VA; Ashley Boguess, Covington, VA; Emma Crook, Hinton; Claire Gibson, Frankford; Aaron Honaker, Lewisburg; Mallory Jones, Alderson; Tiffany Shrewsbury, Princeton; Bethany Thomas, Crawley; Mark Williams, Lindside; and Jonathan Wilson, Indore. After the students pass their cognitive exam, they will be credentialed in their state of residence.
New River CTC offers Emergency Medical Technician Basic (EMT-B) classes through workforce education along with a paramedic certificate program and an associate degree in emergency medical services. A new EMT-B is scheduled for January 2022.
New River CTC paramedic students – Front Row: Emma Crook (left), Ashley Boguess, Mallory Jones, Tiffany Shrewsbury and Bethany Thomas; Back Row: Mark Williams (left), Claire Gibson, Heather Andrews, Aaron Honaker and Jonathan Wilson.