By Sarah Richardson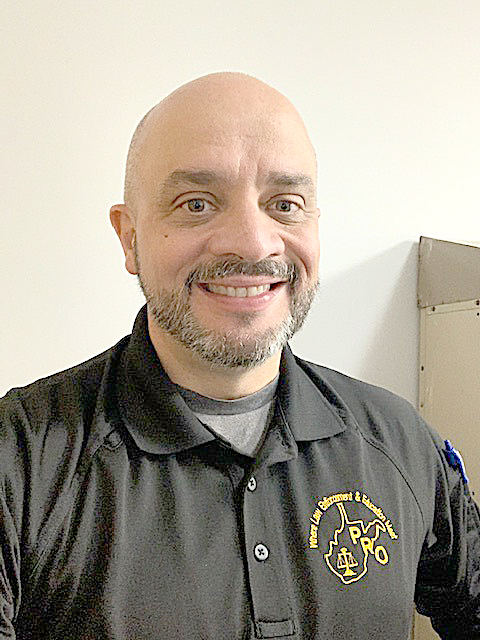 The Child and Youth Advocacy Center (CYAC) is hosting their second No Shave for the Brave fundraiser to benefit the organization. The Greenbrier County Sheriff's Office and Lewisburg Police Department have officers participating by not shaving their face for the month of November, and while doing so they gather donations from community members to see who can raise the most funds.
The CYAC covers Greenbrier, Monroe, and Pocahontas Counties. They offer guidance, protection, and help to children and families in the area affected by abuse. They work to bring justice and healing to child victims.
"It's a very worthy cause, it's why our agency is participating for the second year," said Greenbrier County Sheriff Bruce Sloan. "We want to do what we can to help the CYAC with fundraising. It's a good spirited fundraiser between the officers to raise the most funds, and also grow out their beards. We encourage everyone to sponsor an officer, if they are able. We certainly appreciate it."
The fundraiser, which runs through Dec. 1, works by officers gathering sponsorships and donations from the community while growing their beards. At the end of the month two winners will be named, one for best beard and one for most funds raised. Last year's best beard winner was Rick Honaker, and Joshua Pachis raised the most money. Overall, over $3,000 was raised for the CYAC last year.
If you would like to sponsor an officer, follow the directions at this link: https://give.everydayhero.com/us/no-shave-for-the-brave-2020?fbclid=IwAR28DnvYfieZnFY4C_vWWMARPM-C6pqrx_hyCG3nVTiAtpzrHg5EMU9Vg8k. Make sure that you include the name of the officer you wish to sponsor so they are credited with your donation.
To register as a participant, please email francesca@cyacwv.org or call the CYAC at 304-645-4668.