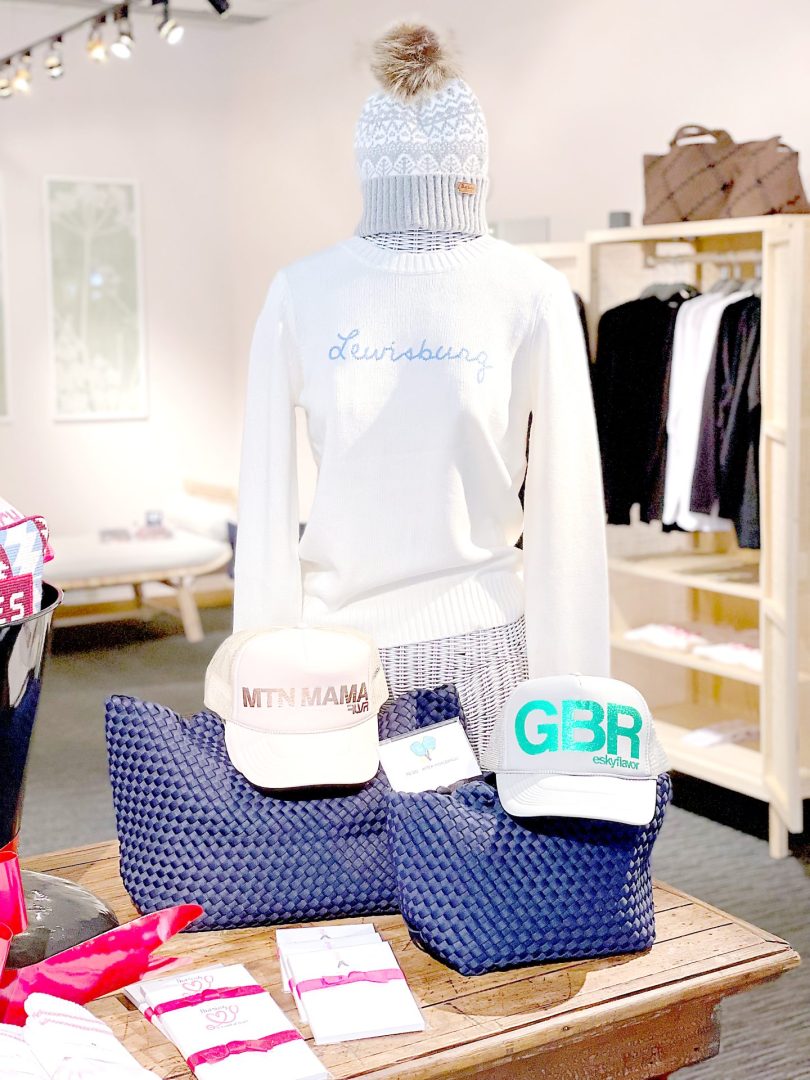 By Adam Pack
Lewisburg has been quite the place to start a new business as of late, and with the vibrant art and culture scene here in town, boutiques and fashion retailers are a given. Therefore, it is no surprise that Cat & Kate Boutique is the newest addition to the downtown shopping district. 
Owned and operated by the mother daughter team of Kate and Kitty (affectionately known as "Cat"), Cat and Kate stocks fine clothing, accessories, diamond and handmade jewelry, gifts, decorations, and more. 
After maintaining two seasonal stores at The Greenbrier alongside her mother, Kate Kuelish explained, "We really wanted to get somewhere permanent with a storefront in this beautiful part of town, and the opportunity came up and we decided to go for it." 
The transition from seasonal to permanent has not been all that much trouble, either. "Donna Terry, the former owner of this property, which was previously High Country Gallery, has been so amazing throughout this whole process and made it so easy for us."
While already being as local as one can get, located conveniently across from City Hall at 937 Washington Street West, Cat and Kate doubles down with a commitment to conscientious business practices. "Everything we sell is either made in the U.S. or sustainably produced, and in most cases our products are both."
If the cold has you weary of shopping out and about this Christmas, Cat and Kate's has the option to purchase from a fully shoppable website, but adds a touch of down home hospitality as well. "With any purchase, we do free local delivery right to your door." That website is www.shopcatandkate.com.
Cat and Kate are more than happy to have your business as well as hear from you. They can be reached by phone at 304-646-5445 and found on instagram under the handle "shopcatandkate."