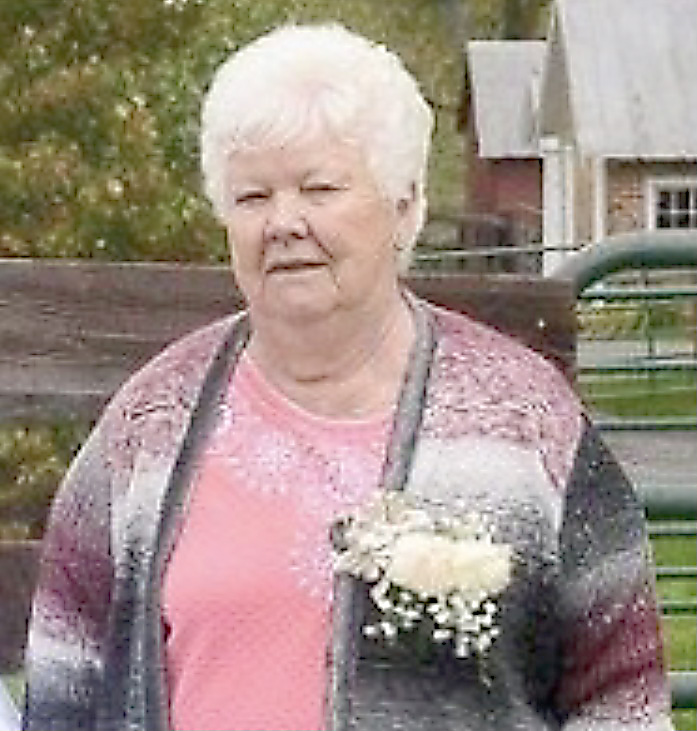 White Sulphur Springs-Nellie Allyne Brooks, 83, passed away at her home Wednesday, Nov. 10, 2021 surrounded by her family.
She was born Feb. 4, 1938 on Wagner's Mountain near Neola, a daughter of the late Freeland Henderson Smith and Mary Olive Stowe Smith.
Nellie was a member of Alvon United Methodist Church, loved to bake, shopping, spoiling her grandkids and playing cards. She worked at the former Hanover Shoe Co. in White Sulphur Springs and the Committee on Aging.
In addition to her parents, she was preceded in death by her husband, Robert Lee Brooks in 2019; sister, Betty Church; and brothers, Haywood Smith, Bob Smith, Hobert Smith, John Smith, Carol Smith, Edward Smith and David Smith.
She is survived by two daughters, Nellie Elizabeth Wade (J.D.) of Crows, VA and Cindy Dolin (Kenny) of Alvon; son, Rickie Church (Rejetta) of Alvon; sister, Pauline Bennett of Lewisburg; grandchildren, Sunja Craft (Joe), Amanda Kersey (Boo), Adam Dolin (Shannon), Keri Spradlin (Mark), and Shane Dolin (Madison); and great-grandchildren, Alexis Richmond, Mark Spradlin, Tessa Spradlin, Ava Spradlin, Olivia Spradlin, Joshua Dolin and Emberlee Dolin.
Service was held on Tuesday, Nov. 16, at the Alvon Living Word Church in Alvon, with Pastors Bobby McClintic and Buck Caldwell officiating. Burial will follow in Greenbrier Memorial Gardens in Lewisburg.
Visitation for family and friends was on Monday evening, Nov. 15, at Wallace & Wallace Funeral Home in White Sulphur Springs.
Pallbearers were: Adam Dolin, Shane Dolin, Tommy Brooks, D.J. Harris, Justin Dolin and Mark Spradlin, Jr. with Jeff Church serving as honorary pallbearer.
Please send online condolences by visiting www.WallaceandWallaceFH.com.