By Sarah Richardson
The West Virginia Rural Health Association (WVRHA) held their annual Rural Health Conference virtually on Oct. 14 and 15. This year's conference theme was West Virginia's Resilience: Innovation in Meeting Rural Challenges.
Each year the WV Rural Health Conference celebrates the accomplishments of outstanding individuals and organizations in the field of rural health. These awards are granted to individuals or organizations deserving of recognition for their rural health efforts in West Virginia.
In addition, awards may be granted to an individual in a non-health related position, who has carried out exemplary work in promoting health in rural areas; i.e., a physical education teacher who has adopted a unique approach to addressing physical inactivity within their classroom; a minister or faith-based person leading a healthy lifestyle program with a rural congregation; or a private entrepreneur who developed a unique software/app to impact healthy behaviors.
This year, two Greenbrier County residents were recognized for their impact by the WVRHA.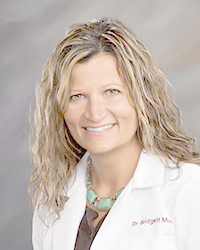 Greenbrier County Health Officer Dr. Bridgett Morrison was named the 2020 WVRHA Outstanding Rural Health Provider. This award recognizes a direct service provider who has exhibited outstanding leadership in the improvement of health care services to the rural areas of West Virginia. The nominees can include, but are not limited to, physicians, physician assistants, nurse practitioners and nurse midwives. Dr. Morrison is Family Medicine Physician at Greenbrier Valley Medical Center, the Medical Director at the Greenbrier County Health Department, and an Assistant Professor of Clinical Services at WVSOM.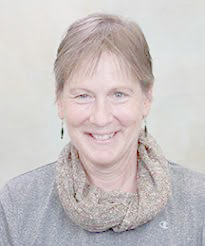 Sally Hurst, Director of Outreach and Community Engagement at WVSOM, was awarded the WVRHA Award for Excellence in Rural Health (Individual). This award is given to an individual or organization in recognition of exceptionally meritorious contributions to the improvement of health to the people in rural West Virginia. It honors creative work of particular effectiveness in applying knowledge or innovative organizational work to the betterment of community health. Individuals and organizations nominated for the award will have made significant and well recognized contributions to the improvement of rural health in West Virginia.
The WVRHA advocates for empowering all West Virginians to advance their quality of life, their well-being and their access to excellence in rural health care. Their mission is to unite people, communities and organizations to strengthen rural health in West Virginia.