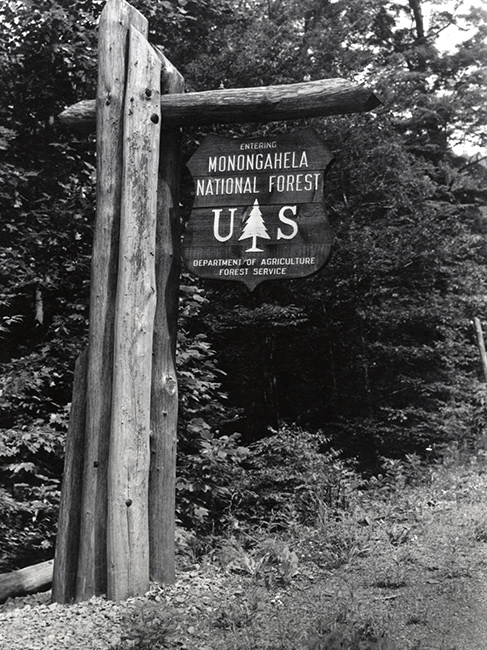 Staff on Monongahela National Forest would like you and your family to have a safe and enjoyable Memorial Day Weekend. "We have seen increased visitation on the Forest the past few years and we expect the same this year," said Forest Supervisor Shawn Cochran, "And that is a wonderful thing. We want to make sure everyone has the information they need to be safe and have fun while enjoying their national forest this Memorial Day holiday and all summer long."
Memorial Day is the traditional kick-off for summer recreation, and many popular areas may be extra busy this year. Keep these tips in mind to protect yourself and others during your visit:
• Check the Forest website to see the latest safety alerts and closures at https://www.fs.usda.gov/alerts/mnf/alerts-notices.
• If the parking lot is full at the location you want to visit, have a backup plan for another place to visit. Visit this webpage for ideas: https://www.fs.usda.gov/recmain/mnf/recreation.
• Carefully monitor campfires. Never leave a campfire unattended. Extinguish your fire completely. Keep pouring water on it until all remains are cool. If it is too hot to touch, it is too hot to leave.
• If you plan to visit a designated Wilderness on the Forest, educate yourself on what that means: https://www.fs.usda.gov/detail/mnf/specialplaces/?cid=stelprdb5084288. You might be surprised to learn that you need to be self-sufficient. There are no bathrooms, trails are often unmarked, cell service may be unavailable, and group sizes are limited to 10.
• Be considerate of others. Pay attention to your surroundings. Obey all signs and posted restrictions. Pack it in, pack it out. Follow the Leave No Trace 7 Principles © 1999 by the Leave No Trace Center for Outdoor Ethics: www.LNT.org.
• Cell service is spotty across the Forest and if you get into trouble you may be on your own for a while before help can reach you. Be sure to always tell someone where you are going and when you plan to be back. Be aware that you are responsible for your own safety and for the safety of those around you.
• Enjoying the water? Wear a lifejacket. According to the U.S. Army Corps of Engineers, 85% of all boating-related fatalities were not wearing a life jacket. Life jackets save lives.
• Be prepared for all types of weather, and check weather conditions often. Sudden storms are common in the mountains of West Virginia and may cause flash flooding. Take action and move to higher ground if needed.
• Swimming is not permitted at lakes on Monongahela National Forest, except for the designated swimming areas at Lake Sherwood and Blue Bend. Even in those locations, lifeguards are not provided, so never swim alone and always monitor children.
For more tips about recreating responsibly and safely, visit: https://www.fs.usda.gov/visit/know-before-you-go/responsible-recreation.