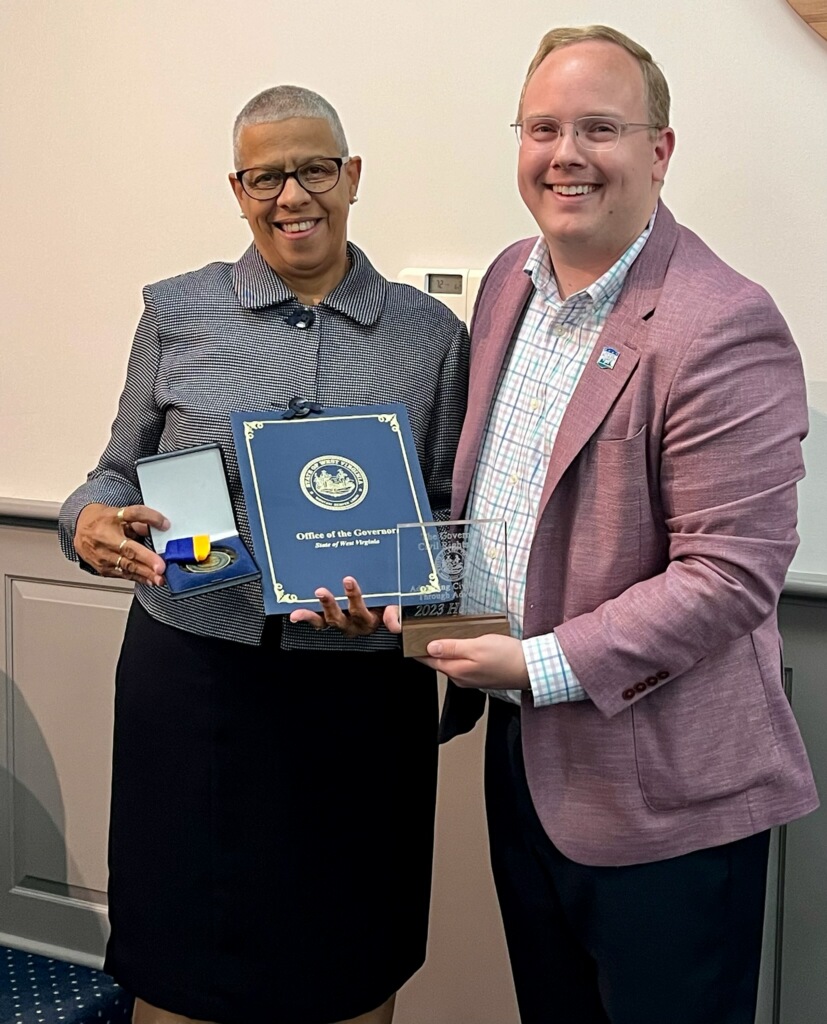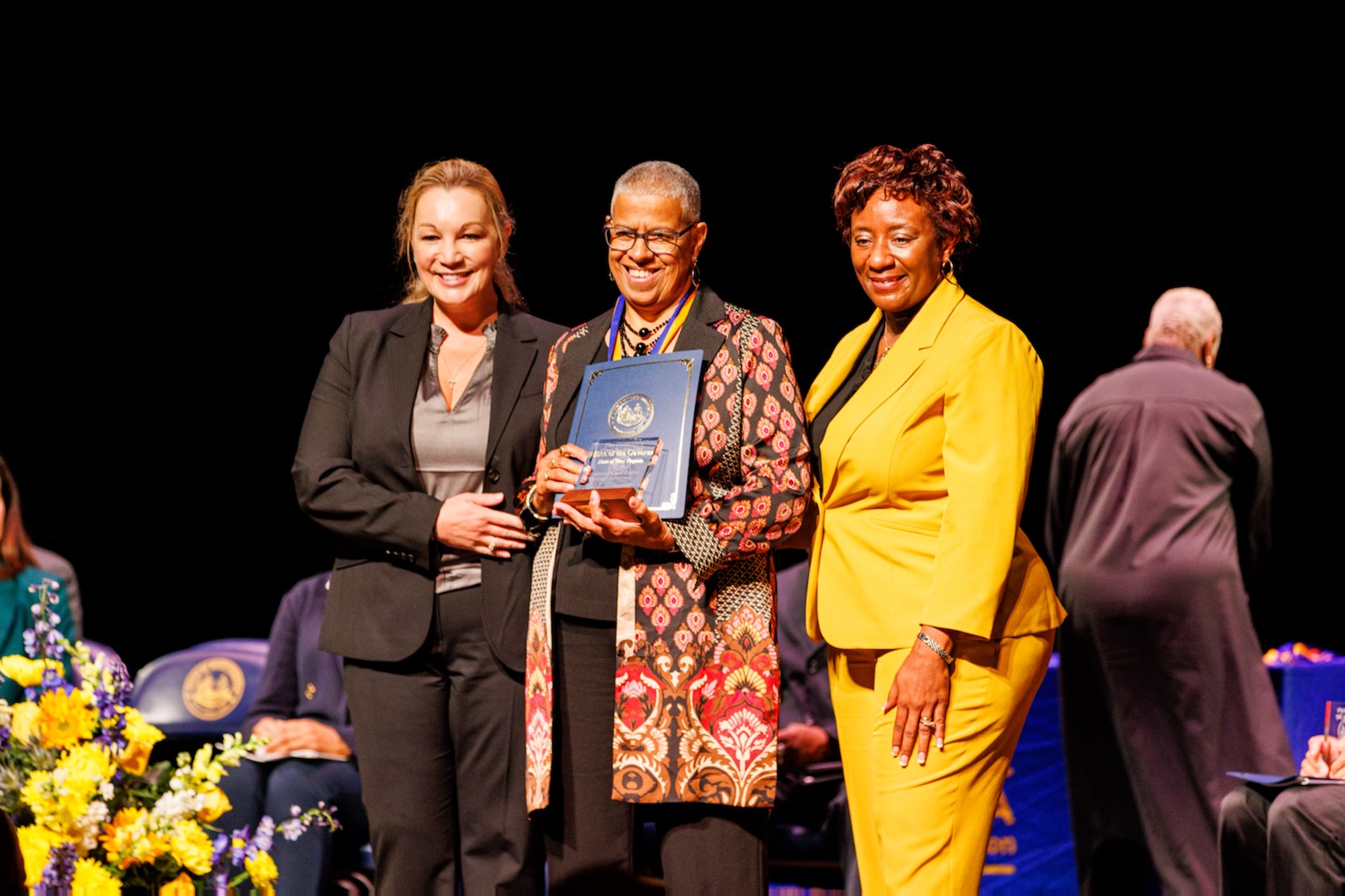 By Sarah Richardson
At this week's Lewisburg City Council meeting, Mayor Beverly White was recognized by Travis Blosser, Executive Director of the West Virginia Municipal League. Blosser attended the meeting to present Mayor White with a certificate of recognition, a medallion, and several crystal awards. Mayor White was inducted into the West Virginia Municipal League Hall of Fame for 20 years of government service, and was awarded the Lydia Main Breaking Boundaries Award, which recognizes the dedication, hard work, and accomplishments of women in government, and was also inducted as an honoree at the Governor's Civil Rights Day for advancing civil rights in the state through advocacy.
"Our desire was, in some way publicly, honor the outstanding work of women who advance municipal government throughout our state. Our conversations led us to the Lydia Main Breaking Boundaries Award, which is named for the ground-breaking former mayor of Masontown, West Virginia," explained Blosser. He listed Mayor White's "extensive resume of service" that includes working with students, including in dropout prevention, as well as her support of the performing arts, economic development, seniors, healthcare, municipal leadership, and ministry.
The West Virginia Municipal League is a statewide, nonprofit, nonpartisan association of cities, towns and villages established in 1968 to assist local governments and advance the interests of the citizens who reside within.
The League achieves this directive through legislative advocacy, research, education and other services for municipal elected officials. The membership includes all 230 municipalities' population in the state.
The central purpose of the League is to advance the interests and welfare of the people residing in the municipalities of our state. By cooperating through the League, cities benefit from research programs and a united legislative voice that would be impossible to maintain individually.