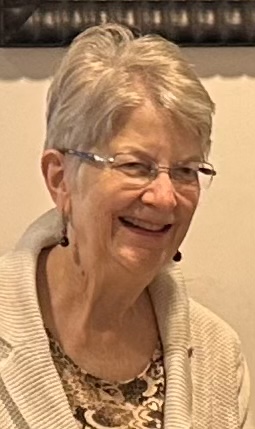 Lewisburg  –  Margaret "Margy" Clare Bruns, 69, passed away peacefully on Sunday, Apr. 30, 2023, at The Lewisburg Healthcare Center surrounded by her family and an outpouring of love.
Margy was born on Sept. 28, 1953, in St. Louis, Missouri. She was the youngest of three daughters born to the late Paul and Miriam Bruns.
Margy loved to travel and made many homes residing in St. Louis, Kansas City, Minnesota, and Puerto Rico, before settling in the beautiful Greenbrier Valley of West Virginia in 1985.
Margy was a nurse in many different fields and settings, retiring as a Psychiatric Nurse Practitioner. She loved the work she did, the patients she helped, but not always all the electronic charting systems she had to maneuver. Margy was a member of St. James Episcopal Church in Lewisburg.
Left to honor her memory are her children, Sarah (Charles) Yocke of Canonsburg, PA and Andrew (Margaret) Schriefer of Pittsburgh, PA; two granddaughters, Paisley and Paityn Yocke; sisters, Mary (Randy) Vest of O'Fallon, MO; Joan (Mike) Grady of Ferguson, MO; as well as many nieces, nephews, great-nieces, and great-nephews.
To her granddaughters she was affectionately known as "Gia" (Grandma in Action). She was very excited to get to pick her own grandma name, and it was fitting. Margy was looking forward to her son's upcoming wedding and officially gaining a daughter-in-law. Where her body will not be present, her spirit will be there to witness the special day.
Her caring heart and quick wit helped gain Margy a multitude of friends, who will carry on her memories and were essential in supporting her through the good times and the bad.
Margy was a champion for education and medical advancements. She honorably donated her body to WVSOM Human Gift Registry. The family has chosen to honor Margy with a celebration of life, later this summer.
In lieu of flowers, the family suggests donations to The Family Refuge Center, 213 Coleman Drive, Lewisburg, WV 24901 (304-645-6324) https://familyrefugecenter.harnessapp.com/wv2/donate
A special thanks to the kind staff at The Lewisburg Healthcare Center, who ensured her comfort and dignity was maintained.