An international student who has immersed himself in the "cultural heartbeat" of his new community, a first-generation student graduating with a cumulative 4.0 grade-point average who had no access to high school college-prep courses and a Black woman who aspires to bridge the gap between research and clinical care to improve health disparities are among the graduating seniors to receive West Virginia University's highest student honor, the Order of Augusta.
These eight students are among 50 named WVU Foundation Outstanding Seniors.
"Each spring, WVU recognizes its top graduates with the Outstanding Senior award and the Order of Augusta," said Maryanne Reed, Provost and Vice President for Academic Affairs. "These students have already become leaders, innovators and change-makers in their communities and beyond. I have no doubt that they will continue to 'go first' in everything they do."
This cohort comes from a variety of backgrounds but shares impressive academic achievements, a passion for discovery and a desire to serve.
"The students chosen for the Order of Augusta and as WVU Foundation Outstanding Seniors are truly exceptional and embody the Mountaineer spirit, bringing our Mountaineer values to life," Dean of Students Corey Farris said.
"As the top 1% of their graduating class, their academic achievements and their leadership and service to the WVU community and beyond is unparalleled. We look forward to their future successes, knowing they will represent West Virginia University well no matter where their path leads them."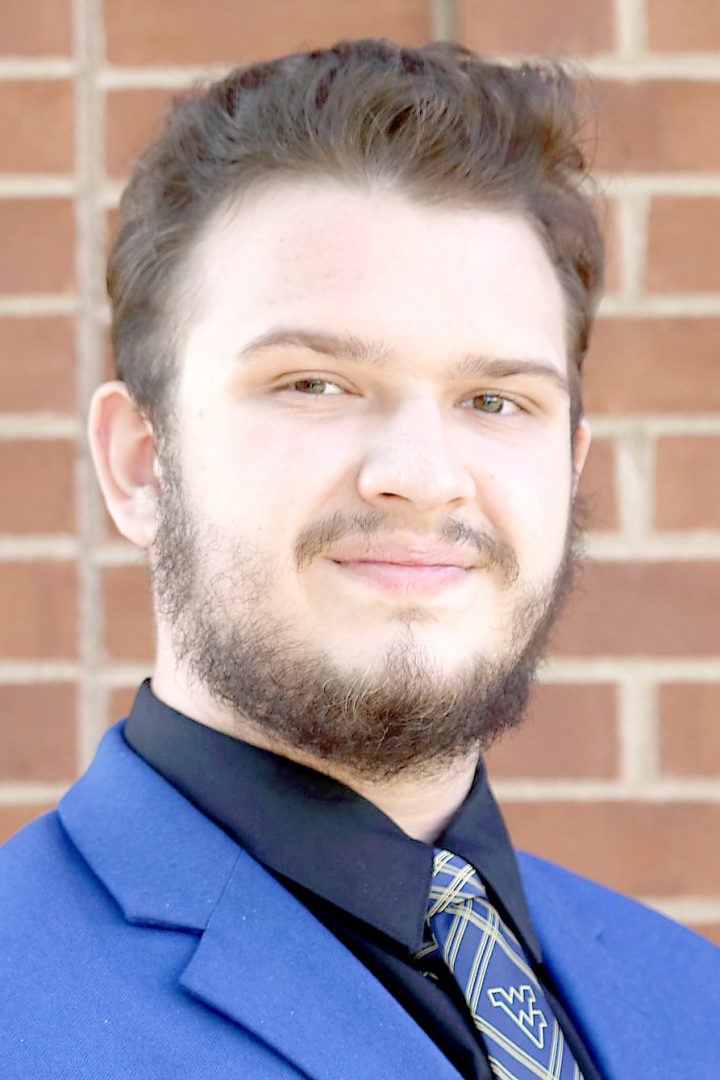 Shannon Brunzo-Hager, a member of the Honor's College from Rupert, was selected to receive the Order of Augusta. He will graduate with a degree in biochemistry and a minor in mathematics. He is the founder and serves as president HOSA- Future Health Professionals at WVU and president of the National Society of Leadership.
He has maintained a 4.0 grade point average while serving as a tutor for student-athletes, a resident assistant for the Brooke Tower Health Professions Living-Learning Community and conducting undergraduate research.
Brunzo-Hager successfully launched HOSA, an inclusive organization that unites aspiring health professionals, amid the COVID-19 pandemic. He built an executive board and recruited more than 40 active student members to provide students with various scholarship and internship opportunities in health care.
Since his freshman year, his goal has been to help others develop professionally and personally and reports that his approach as a teaching assistant in the Department of Biology has elicited a renewed enthusiasm for learning in his students, making this one of the most rewarding experience during his undergraduate studies.
He also worked with high school students from rural areas of West Virginia to help them enter and succeed in STEM-based education programs as a summer mentor with the Health Science Technology Academy and mentored incoming freshmen at WVU, who previously participated in HSTA Program, in the Health Careers Opportunity Program.
He has also conducted graduate research in the Department of Neuroscience where he helped imagine brain tissue to analyze nanoparticle drug efficacy in alleviating brain damage caused by stroke.
After graduation, he will pursue a master's degree in health informatic and information management and doctorate of pharmacy from the University of Tennessee.
Ultimately, he would like to teach math and chemistry at the high school level and develop a college-preparatory STEM program.