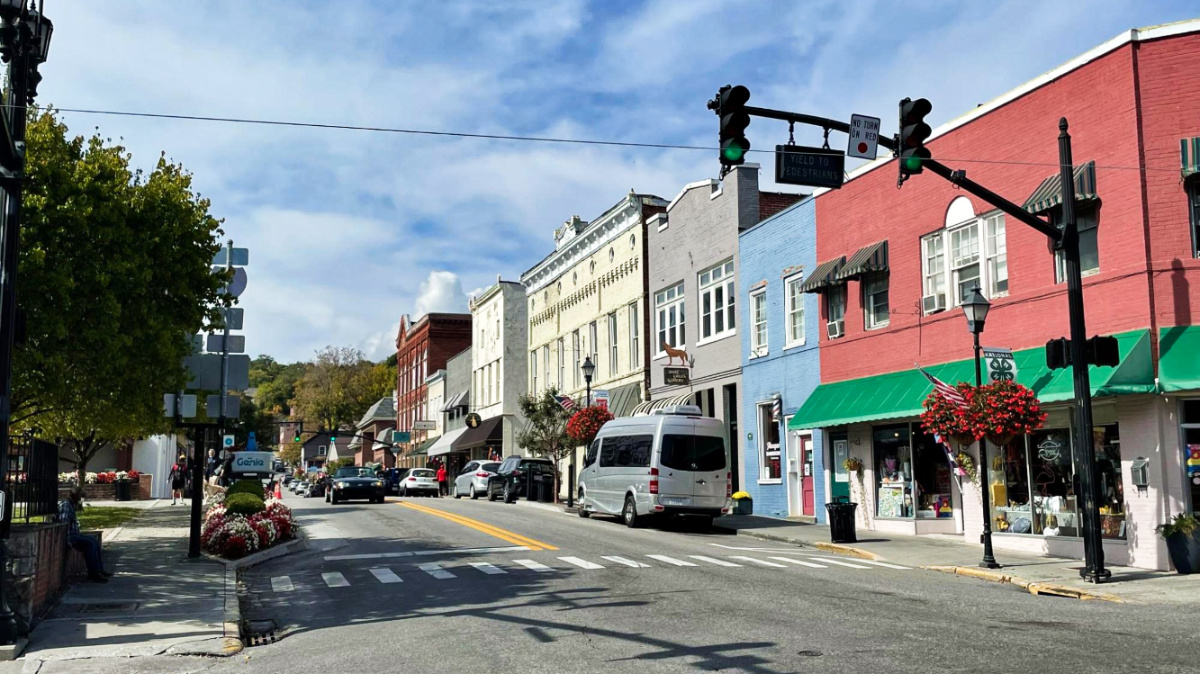 Travel Lemming ranks Lewisburg #12 on its summer list of 150 best things to do in the USA. The annual project highlights hidden gems and emphasizes human-curated recommendations over AI chatbots.
Lewisburg, West Virginia, has been named #12 among the 150 best things to do in the United States this summer by Travel Lemming. The annual list aims to help Americans discover unique and diverse attractions around the country and in their own backyards.
Lewisburg is the single West Virginia attraction to make the list of 150 top things to do, alongside varied attractions including a hot air balloon festival and the largest musical instrument in the world.
The article highlights Lewisburg as a place that "gives you the feel of storybook America." It praises the downtown area as being, "filled with charming local shops and restaurants" and notes its active arts scene.
Sheena Pendley, VP of Marketing, Lewisburg Downtown Business Association reacted: "Lewisburg is so glad to be featured alongside so many other wonderful towns and attractions. We see our town as a hidden gem among the mountains and we always love when it's recognized across the board."
Echoing Pendley's comments, Travel Lemming Senior Travel Writer Lea Rose Albaugh said, "Lewisburg is the kind of town that makes you feel like you've stumbled upon a hidden gem. It's charming, lively, and surrounded by peaceful, green scenery."
The top ten entries on Travel Lemming's list are:
1. The Wild Animal Sanctuary (Keenesburg, Colorado) – an open air sanctuary home to rescued animals, including 39 tigers once owned by Tiger King's Joe Exotic and 9 lions airlifted from Ukraine.
2. Leavenworth (Washington) – a Bavarian-themed town offering a taste of Germany in the Cascade Mountains.
3. Valley of Fire State Park (Nevada) – a 46,000 acre crimson oasis of desert outcroppings, petroglyphs, and petrified forests.
4. Pilsen (Chicago, Illinois) – a culturally-rich Latino neighborhood featuring vibrant art, music, and mouthwatering food.
5. Luray Caverns (Virginia) – a 400 million-year-old network of caverns, home to the biggest musical instrument in the world.
6. Sensorio (Paso Robles, California) – a whimsical lightshow installation featuring 100,000 stemmed spheres.
7. New Jersey Lottery Festival of Ballooning (Readington, New Jersey) – a festival featuring 100 colorful hot air balloons from July 28-30.
8. Brewery Hopping (Asheville, North Carolina) – an everyday activity available in America's "Beer City."
9. Dead Horse Point State Park (Utah) – an overlooked state park featuring 16.6 miles of singletrack mountain biking trails.
10. Olympia (Washington) – an underrated state capital home to a vibrant artistic community and nearby natural attractions.
The full list of 150 best things to do can be found at: https://travellemming.com/best-things-to-do-in-usa-2023/.
Each year, Travel Lemming's team of two dozen writers and editors handpicks the list, with the goal of highlighting the USA's many hidden gems.
Abigail Bliss, editor at Travel Lemming, commented: "Many believe that international travel is key to experiencing different cuisines, art, history, and ways of life. But each region of the US emanates a unique culture and is rich in new experiences – which are often more economical and easily accessible."
"These activities are based on expert travelers' first-hand human experiences. AI-generated suggestions can't replace the authentic advice of locals who have eaten at these restaurants, felt the energy of these festivals, and seen America's magnificence."
Travel Lemming is an online travel guide with more than 10 million annual readers. It publishes guides written by local and expert travelers who have first-hand experience in destinations across the United States and the world.