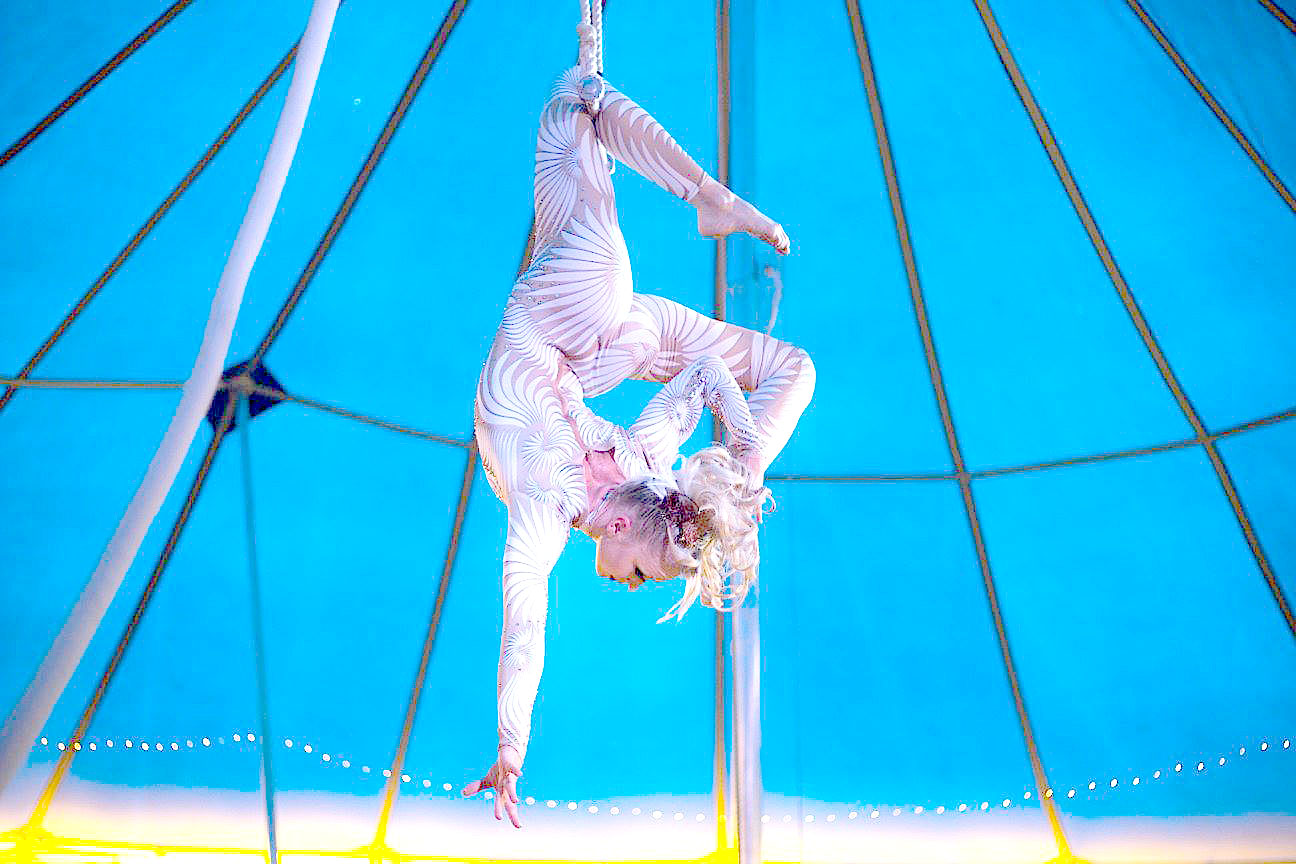 By Sarah Richardson
Now that the month of June has passed, so has the West Virginia Renaissance Festival at Hollow Hills Farm in Lewisburg. However, just because the Renaissance Festival has come and gone, that doesn't mean there is no fun to be had at the grounds.
In July, the 20th Century Circus followed up the Ren Fest with their high-flying acrobatic show on July 2 and 3. That means your last chance to see them perform live under the hightop is this weekend, July 9, 10, and 11.
Touted as one of the last touring tented circuses in the United States today, the show is set in the era of the 1920s with lots of glitz and glam. As a family-friendly event, their aim is to have some fun for everyone. Second-generation circus performers bring a variety of acrobatic performances and acts from the Vegas strip itself right here to the Greenbrier Valley.
The show runs approximately an hour and a half, and general admission tickets start at $12 per child and $25 per adult (17+). Visit https://www.20thcenturycircus.com/tour to purchase tickets in advance.
Hollow Hills Farm is located eight miles outside of Lewisburg at 23439 Midland Trail E.