By Sarah Richardson
The Greenbrier Humane Society has starting gathering donations from the community for their annual Kram the Kennel drive. Each December, the society sets up a kennel as a space to hold gifts donated by area residents to support the facility and keep their day-to-day operations running smoothly. While they accept donations year round, Kram the Kennel helps them stockpile on essentials for our furry friends who need it most.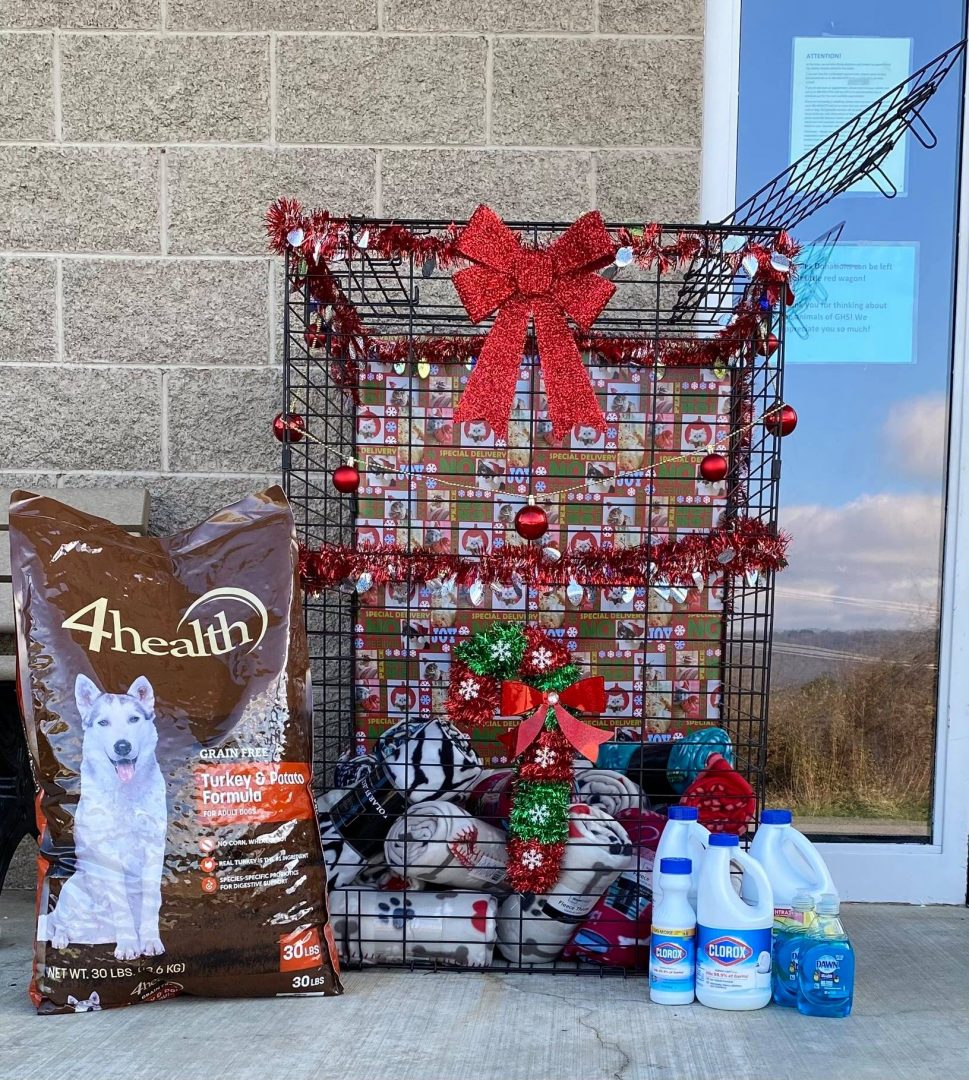 Due to COVID-19, things are a little different this year, as they are still closed for indoor visits. However, they have set up a Christmas Kennel on the front porch to provide a safe space for residents to drop off items. Tuesdays through Saturdays, from 9 a.m. to 5 p.m., the kennel will be outside to accept donations. The event runs through Dec. 24, and ensures that the homeless animals get to have some Christmas cheer, too.
The society requests the following items for the drive: bleach, HE liquid laundry detergent, dryer sheets, disinfectant spray, disinfectant wipes, SOS pads, sponges, Dawn dish soap, 13 gallon trash bags, hand sanitizer, gallon and quart sized Ziploc bags, dog and cat toys, dog and cat treats, nail clippers for dogs and cats, dog and cat beds of all shapes and sizes, and slip leads for dogs.
Watch the progress of the drive on Facebook on their page "Greenbrier Humane Society" to see how full the community can get the kennel! The society has also updated their Ongoing Needs Wish List on Amazon, if you would rather order something for them remotely and have them add it to the kennel for you. The list is available at https://a.co/ggPoMEv. Monetary donations can be mailed to 151 Holliday Lane, Lewisburg, WV, 24901, or via PayPal at paypal.me/GreenbrierHumane.
"As always, we are incredibly thankful to all of our supporters," said the society in a social media post. "Every donation, every like and share, and every good thought helps us do what we do and we could not do it without YOU!"