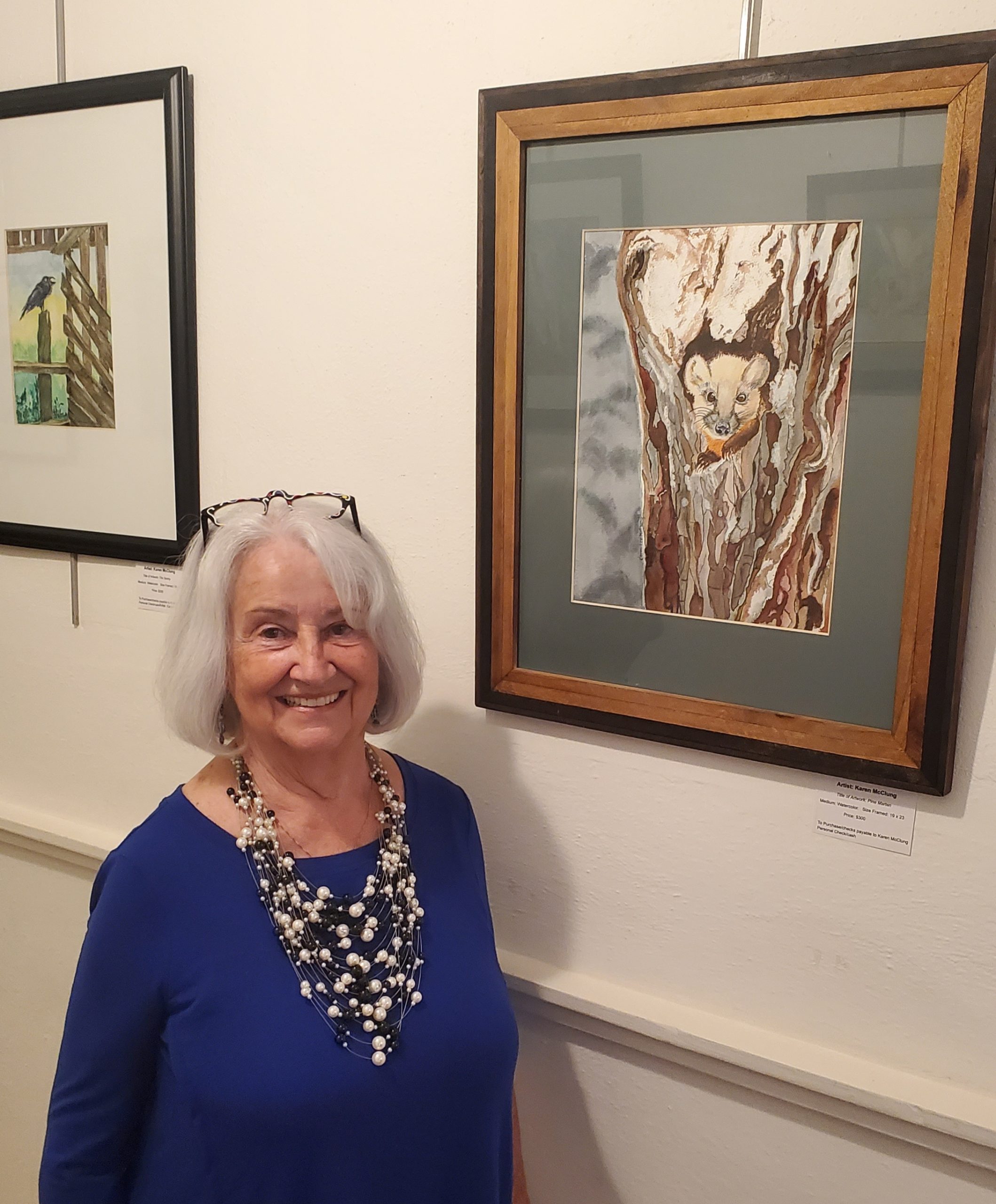 Artist Karen Lee McClung is exhibiting a large group of watercolor paintings through July 31 at the General Lewis Inn in Lewisburg. Karen celebrates her personal artistic style through animals, flowers, and vintage buildings that make you smile every time you see them.
"I am thrilled to be a part of this art exhibit gathering," said Karen.
Her background in art was initiated by painting lessons when she was young with instructor Jean Coyne, an artist at the Greenbrier Resort. Karen went on to study and graduate as an early education teacher and included art in her lesson plans for her students. After retirement, Karen set up her own antique business and shop in downtown Lewisburg for many years. She is also an avid gardener. Painting in her spare time led her to watercolor lessons with Lewisburg's award-winning artist, Jeanne Brenneman, both of whom are members of the Greenbrier Art Club.
At the recent May Art Show in White Sulphur Springs, Karen Lee McClung took first place and second place for her pastel works of art and honorable mention for her possum portrait. Animal paintings are numerous in the exhibit at the General Lewis Inn.
Karen's greeting cards are sold at New Chapter Book Store in Lewisburg.