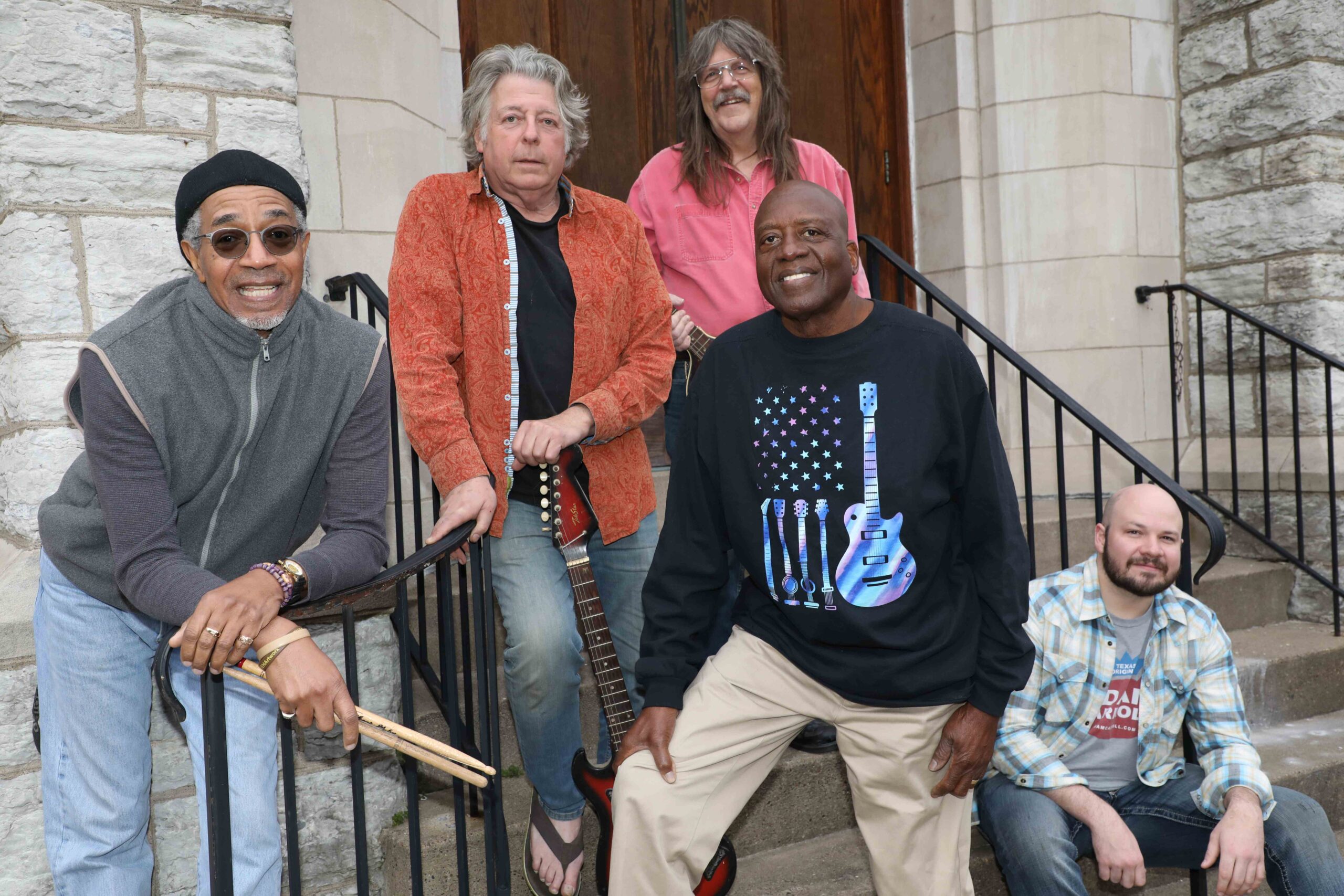 Carnegie Hall's2023 Ivy Terrace Concert Series continues Thursday, Aug. 10, at 6:30 p.m. with John Ellison and The Carpenter Ants. The concert takes place outside on Carnegie Hall's Ivy Terrace as attendees watch from the expansive lawnin front of New River Community and Technical College. Concertgoers are encouraged to bring a lawn chair or blanket and pack a picnic to enjoy live music. All Ivy Terrace concerts are free, open to the public, and alcohol free.
John "Some Kind of Wonderful" Ellison was born in Montgomery, WV on the banks of the Kanawha River and grew up in the mining town of Landgraff in McDowell County. In 1959, he quit his job and bought a one-way ticket to Rochester, New York.
Eight years later, he formed The Soul Brothers Six. The group's first release was "Some Kind of Wonderful," written by Ellison. The song has since been covered by more than 75 artists and is known throughout the world. In 1974, Grand Funk Railroad's version reached the No. 3 spot in the nation. Other notable artists who have covered the song include Buddy Guy, Huey Lewis and the News, and, most recently, Rod Stewart.
Ellison will be joined by The Carpenter Ants. Even the best bands come and go, but The Carpenter Ants have been around – with virtually the same line up – for more than 16 years. Having evolved into West Virginia's premier rhythm & blues group, the band has unearthed a wealth of classic and forgotten American music. First and foremost, regardless of the occasion, the band never fails to have a good time. And, after more than 2,000 performances, the members still like and respect each other – and you can feel it in their music.
Greenbrier Dairy's Cow Licks Dessert Trailer and Kitchen 304 will be on location. Cow Licks ice cream is mixed by hand in freezing pans, together with a wide variety of toppings. Then it's rolled up and served in your choice of a fresh-made waffle cone taco shell or bowl. Kitchen 304 is Greenbrier County's newest late night food option and will serve a variety of dinner options.
Carnegie hall will offer bags of popcorn and nonalcoholic drinks. Bella Gourmet will presell charcuteries cups to be picked up at Ivy Terrace.
Concerts will be moved inside to the Hamilton Auditorium if the weather dictates. As a reminder, outside food and drink is not permitted in the auditorium. Follow and Like Carnegie Hall's Facebook page for updates. For more information, please visit www.carnegiehallwv.org or call (304) 645-7917.
Carnegie Hall's Ivy Terrace is sponsored by City National Bank. Additional support for the John Ellison and The Carpenter Ants concert provided by John Manchester.