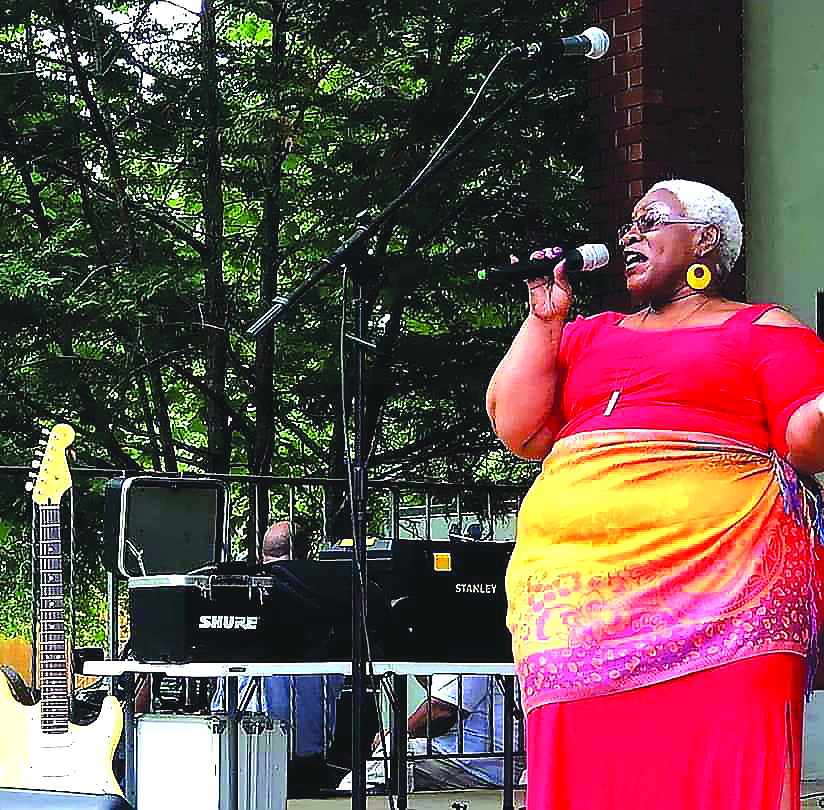 Carnegie Hall's Ivy Terrace Concert Series is in its last month with only two concerts left. Next up is Lady D on Thursday, Sept. 8, at 6:30 p.m. Sponsored by City National Bank, the concerts take place outside on Carnegie Hall's Ivy Terrace as attendees watch from the expansive lawn in front of New River Community and Technical College. Concert-goers are encouraged to bring a lawn chair or blanket and pack a picnic to enjoy live music. All Ivy Terrace concerts are free, open to the public, and alcohol free.
Lady D is known as West Virginia's First Lady of Soul. From the age of three, singing is all that she ever wanted to do. So, that's what she did. Like many little African American girls, her first public singing experience was at church. She sang in the gospel choir from the age of seven until she graduated high school. She also sang in a community choir as a teenager that was directed by Bishop T.D. Jakes. She went from the gospel choir to an R&B band and then marriage. This accounted for a major gap in her singing career. Almost twenty years later, she went back to college and earned a bachelor's degree in Communications. 
In 2003, she debuted her original one-woman stage play called "The Lady and the Empress" based on the life and music of blues legend, Bessie Smith. She recorded the soundtrack for that show, called "Nobody's Bizness." 
Her band MI$$ION performs private parties and events. Lady D has recorded five more CDs: My Turn – 2006, She's Nobody – 2012, Lady D's Rock 'N' Blues Sampler – 2012, Reflections – 2014, and Disturbing My Peace – 2020. Her original song "Go Higher" was chosen as the best Obama Inaugural Song and Lady D and MI$$ION were invited to play at the Obama For Change Inaugural Ball in Washington D.C. in January 2009.
She has written a book of poetry called "Appalachian BluesSpeak" and discovered the visual arts and began expressing herself through painting on fabric and canvas. She has organized jazz & blues festivals and has hosted a blues radio show for the past six years.
In 2020, she released her latest studio album, "Disturbing My Peace," a reflection of the events and collective emotional trauma during that year.
The 2022 Carnegie Hall Ivy Terrace Concert Series is a "must do" for visitors and locals alike. Concerts may be canceled due to inclement weather, so follow and like Carnegie Hall's Facebook page for updates. For more information, please visit www.carnegiehallwv.org or call 304-645-7917.