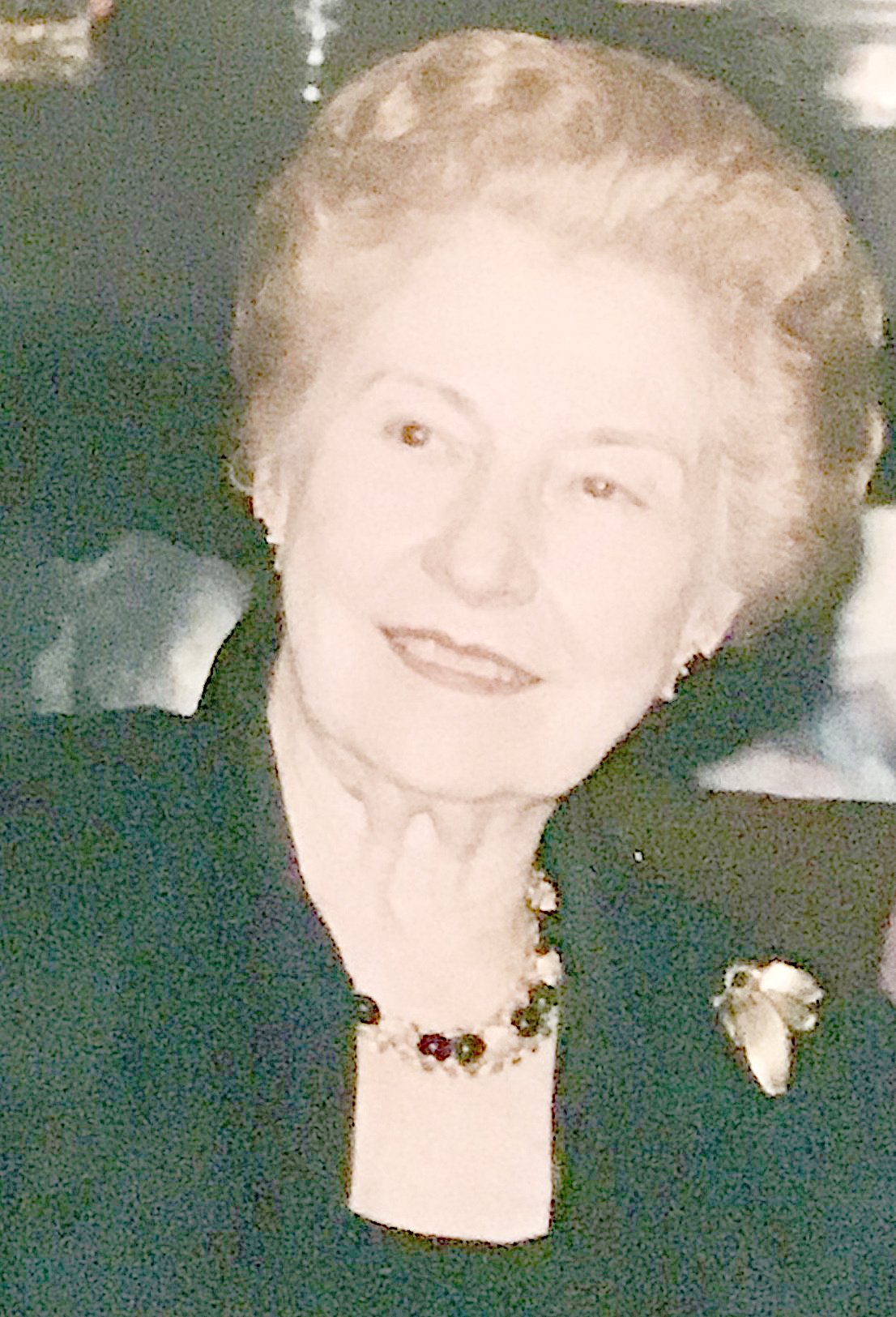 Ronceverte – Helen Elaine Chesser passed Monday, at 2:15 a.m., June 22, 2020, after an extended illness at The Brier, a care facility in Ronceverte.
She was born July 10, 1922, in Aliceville, Alabama, daughter of Pearl Gentry Cooper and Pet Cooper.
A child of the depression era, Helen was practical, pragmatic, and also a woman resolved to contributing to society. In her teens she set her sights on becoming a lawyer and a wife. She attended a business training course, and then met and married her lifelong love, Buford Lafayette Chesser, on May 12, 1942, in York, AL. Together they built careers, living first in Columbus, GA, followed by Birmingham, AL, before moving to Lewisburg in 1996. Helen's career centered around purchasing and sales in the fashion industry, for which she frequently traveled to New York City by train as a Specialist Buyer for department stores in Alabama and Georgia. Helen and Buford also loved entertaining friends at home, with Buford preparing the steaks at the grill and Helen preparing signature dishes that became classics to all who knew her, but especially to her beloved nephew Chris Chesser and to neighborhood families and their children whom she befriended and maintained close ties with throughout their lives. In 1996, Helen and Buford moved to Lewisburg to be closer to Gary and Marilyn Cooper, her nephew and niece-in-law. Making fast ties in the community, Helen and Buford became members of the Old Stone Church. Helen also enjoyed working part time at Jackson's Dress Shop. Buford passed away on Dec. 23, 1999. Over the past two decades, Helen was very active in the community, in her church, volunteering weekly at the church's Americana Thrift Shop, supporting events at the Cooper Art Gallery, and spending time with friends, including her very special friends Julia Day, Jane Coleman and Mary Scarborough.
Helen is survived by nephews, Tony Cooper and wife Jackie Cooper of Huntsville, AL, James Cooper and wife Judy Cooper of Mobile, AL, Marilyn Cooper, widow of nephew Gary P Cooper of Lewisburg, nephew, Henry and wife Carla Ross of Chatham, AL; niece, Alice Chesser of Greenville, SC, Holly Williams and family of New Orleans, LA; and many other nephews and nieces.
Due to the Covid-19 virus there will be no funeral services. Helen is to be buried at Grandview Memorial Gardens, Lewisburg, joining husband Buford Chesser.
It was Helen's wishes that these words be shared: Miss me but not for long. Remember the love we once shared. Miss me but let me go.
Graveside services will be held Saturday, June 27, at 2 p.m. at Grandview Memorial Gardens, Lewisburg, WV.
Wallace and Wallace Funeral Home in Lewisburg is in charge of arrangements.