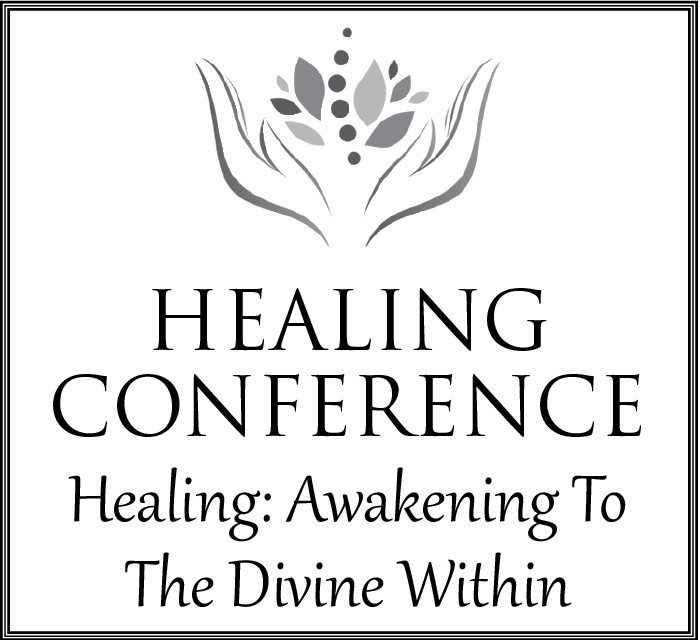 A Healing Conference that will focus on how we as individuals can "Awaken To The Divine Within" will take place at 10716 Hollywood Glace Road in Union on Saturday, Sept. 2, from 10 a.m. to 5:30 p.m. Those interested in attending this conference or who want more information may contact Carol at merriamna@msn.com or by calling 484-459-3810.
There will be five speakers at this event, including Robert Baker – Reiki Master.
About Robert Baker: As a student of life, Baker has been on campus for 58 years, and as with many of us, not all of those years have been as happy or well-adjusted as one would like. Along the way learning from experience, guidance, and luck Robert realized that we all have ways to empower ourselves in whatever situation, at any age we are in. Us humans are dynamic beings and with even the smallest discomfort we are often moved to overcome, and in doing so we bring forth any available talent, skill, or knowledge I would like to share with you some of the more interesting parts of my journey, I would like to encourage you to stay enrolled in life school, to stay dynamic and I would like to give you some suggestions on how to increase your intuition, your energy, your empowerment! The basics of Reiki, why Chinese medicine works best and some general lifestyle and diet guidelines for health will also be included.
Another speaker for the event is Augustus Saldana – "Natural Born Shaman."
About Augustus Saldana: Within each of us is the foundation and source of life – our spirit. It is the most subtle and powerful part of our being on earth. There are many forms yet only one spirit/source within. How to communicate effectively within our healing spirit is the work of self-healing and selfcare and the Natural Born Shaman. We will experience this power and transformation in a demonstration personal healing without our group setting.
Also speaking will be Sheila James – Astrologer.
About Sheila James: Sheila James has been a practicing astrologer for 25 years having commenced her studies of astrology at the age of 14 and continues to expand her knowledge. She also works as an intuitive and is qualified as a color therapist and, in bringing these and other related skills together, is able to offer a range of detailed knowledge and services unique to every client. Her passion for astrology has only deepened through her long experience of examining charts of many types, particularly the natal chart which undeniably sets out the indications for an individual's fundamental outlook and life trends. Knowledge of astrology is a fundamental tool in healing, not just that of physical problems but just as important, all other life situations where there is a desire to return any situation to wholeness. Astrology describes cycles in life and learning to understand these cycles and work with them provides the tools needed for all forms of healing.
Sherry McLaughlin – Intuitive Healer will also speak at the conference.
About McLaughlin: Sherry Blake McLaughlin is a West Virginia native, mother of three, and mimi of one, who believes the intelligence of the heart and our connection to the divine is essential to healing ourselves and our planet. A former teacher and massage therapist, a current online divine mother healer and soul coach, Sherry has used her intuition and connection to the Holy Spirit to heal naturally from degenerative disc disease, Lyme Disease, and a very traumatic childhood. Through her own experiences, her connection with the Angelic and Christ Sophia energies have informed her work to also serve and help heal others. Sherry's unique ability to recognize the innocence and empowered spirit within humanity enables her to guide others back to honoring their own inner child as a way to integrate the shadow and anchor the higher self to move forward as powerful co-creators, fully supported by the Divine Mother Heart, which holds the key to transform and transcend many of our most challenging initiations as humans. Sherry believes now is the time to come back to the heart and to claim our sovereignty as the beautiful souls that we are meant to be, and that each of us is worthy of and responsible for doing so. It is her honor and privilege to guide others back to their own authentic power.
The final speaker will be Alaina Hower – Farmer and Florist.
About Hower: Alaina Hower, owner of True Heart Flower Farm, grows all of her flowers from seed, a unique aspect of her business that sets her apart from many other floral designers. Over these last several years, Hower has become well-known for her stylish and innovative approach to floral design. Her use of native, wild plants and found feathers alongside more traditional blooms result in arrangements that are both whimsical and elegant.