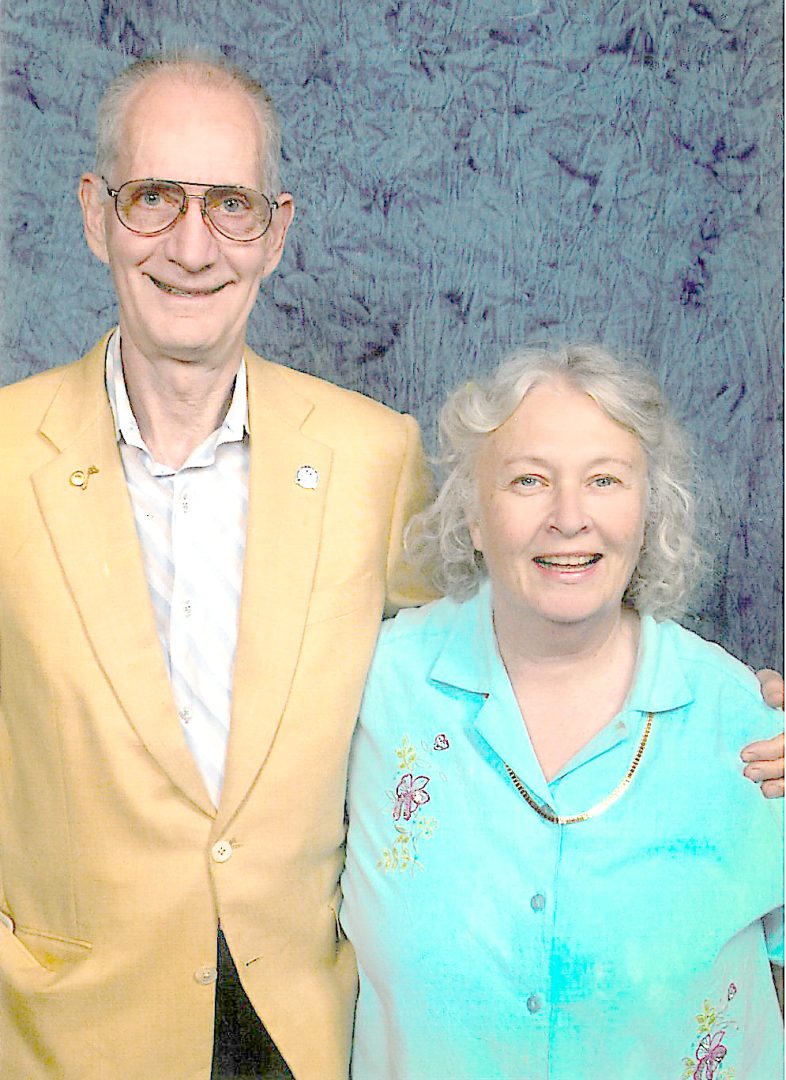 By Sarah Richardson
Local practitioners Hanno Kirk, PhD, LICSW, and Jo Weisbrod, MA, LPC, announced their retirement after providing the Greenbrier Valley with counseling, psychotherapy and neurofeedback services for the last 32 years. The couple practiced both independently and jointly out of their office on Washington Street.
Their impressive careers have taken them around the globe and offered a variety of unique opportunities, including a private meeting with His Holiness the Dalai Lama to discuss how neurofeedback relates and aligns with the principles of Buddhism.
At the start of her career, Jo Weisbrod was working at St. Elizabeth's Hospital in Washington, DC, and visited her friend in Monroe County on the weekends. During one weekend visit she decided that she wasn't going to go back to the city, and she officially moved to West Virginia in the late 70's. She began working at Seneca Mental Health, which, at the time, was located across from the New River Community and Technical College in downtown Lewisburg. Throughout her career she specialized in psychological trauma work, including helping those with conditions such as Dissociative Identity Disorder (DID), and other complex issues.
Kirk attributes Jo being centered in Lewisburg as their rock for staying in the Greenbrier Valley. He joined her here in 1989, where they married for the second time after first getting married in 1968.
Kirk explained that they met in 1961 and got engaged, but after a particularly grueling semester in college they called things off. He left for Australia to pursue his PhD scholarship. When he returned to the states, he was required to join the Army.
"While I was in the Army I took a trip out to the west coast, it was an official business trip, and I looked her up. We got back together, and married four days later," said Kirk. "I came back and my colleague almost ran the car off the road when I told him I'd gotten married over the weekend. That was in 1968."
They've been together ever since he moved to the Greenbrier Valley, where they proceeded to build their home and put down permanent roots with their private practices.
As for living in Lewisburg, "I love this town," he said, "I got involved and sat on the Planning Commission for five years, and initially I didn't think I could live in such a small town, but it really grows on you, the community really grew on me." He said that both he and Jo remained involved in local groups, and that he sings in the choir of the Old Stone Presbyterian Church as well as the Greenbrier Valley Chorale.
"I fell in love with the community here, and the community spirit here. That's something I've never found anywhere else."
Coming from someone who has lived and studied around the globe, those words don't come lightly.
Kirk's wide ranging and eclectic background includes studying nuclear strategy and international law at UCLA after immigrating to the United States from his home country of Germany in 1953, attending the Institute of Advanced Studies in Australia for his PhD from 1964-1969, serving as a Faculty Associate in Computer Simulation Directorate at National Defense University in DC until 1969, working on Capitol Hill for the Nixon White House for two years, studying Sufi mysticism and human development in the ARICA Institute, to clinical social work, to end of life care, and more recently to neuroscience. He returned to graduate school to obtain a Master's in Social Work in 1984.
In 2006 after touring the United States with a seminar entitled, "Is it ADHD or Pediatric Bipolar: Differential Diagnosis and Effective Treatment," he developed an intense interest in the functioning of the brain. He became trained as a practitioner of Infra Low Frequency Neurofeedback and used it in his private psychotherapy practice from then on. He also taught courses in Social Work at WVU, and has participated in a variety of conferences.
At one such conference, he was approached by an acquisition editor from Taylor and Francis Group, a world leader in scientific publishing. She said that they would like him to compile his talk into a book, which he happily complied. After rounding up 11 other authors, Restoring the Brain: Neurofeedback as an Integrative Approach to Health was first published in 2015 and revised and updated for a second edition in 2020.
He also collaborated with former CIA Director Stansfield Turner in the writing of Caging the Nuclear Genie: An American Challenge for Global Security, published 1997.
"I actually met Stansfield Turner on the massage table when I was working at The Greenbrier," said Hanno, who is also a certified Massage Therapist. "I recognized him and asked what he was doing these days, as he was retired by then, and he said he was just getting ready to write a book on nuclear disarmament. I said, 'Oh! That's interesting, that's what my specialty was at UCLA during my national securities study program there, I studied nuclear strategy.' So we talked nuclear strategy for the whole hour, and at the end he gets up and says, 'My wife will never believe me when I tell her that I talked nuclear strategy with my massage therapist for an hour.'"
A week later Kirk received a packet in the mail, which was Turner's book proposal. After adding his comments and sending it back, Turner invited him to a meeting at his vacation home in Virginia. At that meeting, he asked Kirk to work for him to help him write this book.
"These things just kept falling into my lap," Kirk said.
More recently, Kirk and Weisbrod have co-authored Psychosocial and Behavioral Aspects of Medicine together with Kay Ericson, and Kirk has taught courses as an Adjunct Lecturer at WVSOM.
In 2015, at a training conference for advanced neurofeedback practitioners, Weisbrod and Kirk received an invitation from neurofeedback colleague Minh Chau Le to join her delegation of Buddhists from Vietnam to go to Dharamsala, India to attend a four-day teaching event by the Dalai Lama. At the training later that year, the Dalai Lama invited them to a 20-minute private meeting to discuss neurofeedback. Kirk said that at the end of the meeting they were blessed, and each given a small golden Buddha.
Announcing their retirement last month hasn't slowed Kirk down, as the day after he publicly announced they would be closing their practices, The Journal of Neuroscience notified him that his article: Infra Low Frequency Neurofeedback Training for Trauma Recovery A Case Report, by Hanno Kirk and Monica Geers Dahl, was just approved for publication in the Journal.
The article is free for viewing online at https://tinyurl.com/2dwr2wh3
Kirk said they are both looking forward to spending their retirement in the "Coolest Small Town," and that he is now able to focus on writing his autobiography.