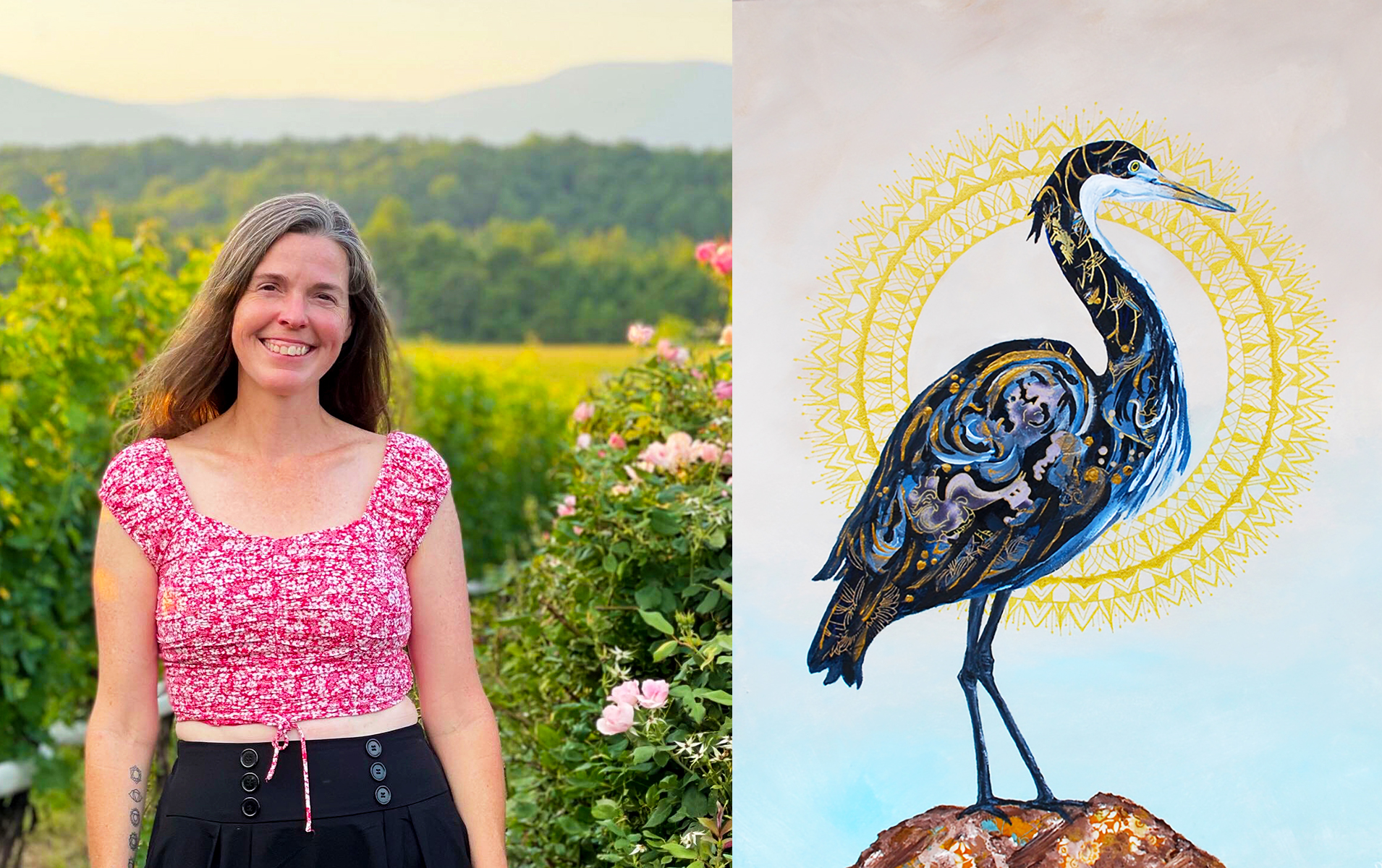 Carnegie Hall's Spring Exhibits are underway with three new galleries featuring the works of regional artists. The Auditorium Lobby Gallery features Virginia artist Dana Wheeles' "Mandala Journeys."
Dana is a meditation teacher, life coach, and artist in Central Virginia. From client work to painting and podcasting, her work invites us to slow down and relax into our innate wholeness.
Dana's Deerhawk Art Studio began with her paintings of animals paired with mandalas. Living in the countryside outside of Charlottesville, Virginia, she encountered new animal friends every single day, and one by one, they found their way into her art. Her art includes animals, landscapes, abstract paintings, and watercolors of birds.
Dana's work has grown to encompass the deepest connections fostered with the natural world and makes visible the unseen frequencies. Mandalas are a core feature of her work: golden or silver, the mandala is a precise and holy structure that reflects the structure of the cosmos. She seeks to capture that dance on the visible spectrum, and remind the viewer of their place, as Mary Oliver says, "in the family of things."
Her pandemic project, The Magical Journey: A Tale of Beauty Lost and Found is the perfect blend of her healing work and art. Replete with lush illustrations and sacred mandalas, this book is a fairy tale for adults: a guide to finding magic even in the darkest times. Copies are available for purchase at Carnegie Hall.
Mandala Journeys is a free exhibition and open to the public, Monday through Friday, 10 a.m. to 4 p.m., and runs through Jun. 30. For more information, please visit carnegiehallwv.org, call 304-645-7917, or stop by the Hall at 611 Church Street, Lewisburg.