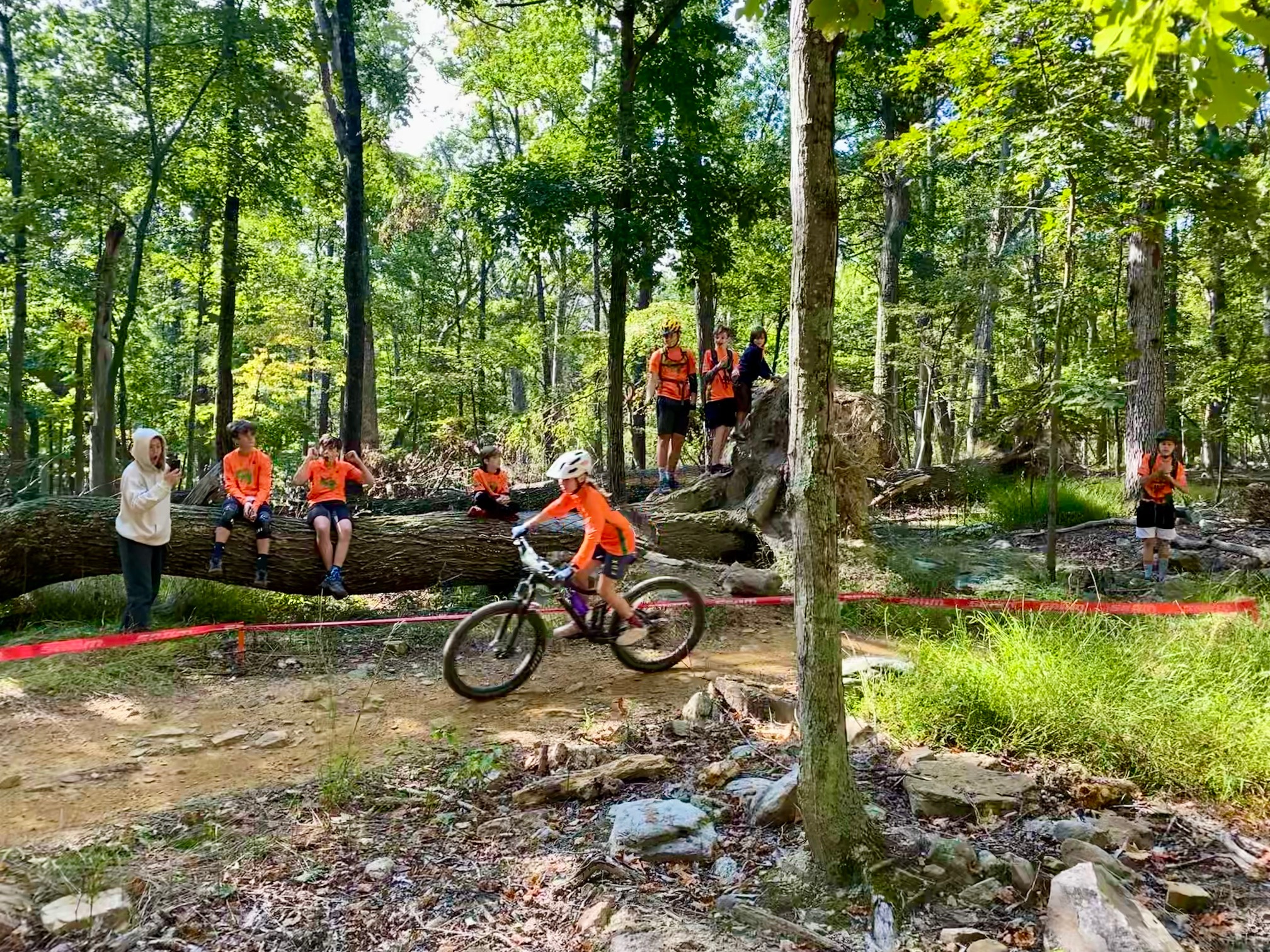 The Greenbrier Valley Hellbenders Youth Mountain Bike Team invites new and returning families to upcoming information sessions. The next meeting is Thursday, June 1, at 6 p.m. at the WV Ascend office (774 Court Street South, Lewisburg), families interested in learning more about youth cycling opportunities and the Greenbrier Valley Hellbenders Team are invited to meet some of the coaches and team.
A second information session will be held on Sunday, June 25 at 3 p.m. at Greenbrier State Forest near the playground and picnic pavilions. This information session will be followed by a fun ride open to riders of all levels. Helmets and signed waivers required.
Youth entering 6th through 12th grade are eligible to join the Greenbrier Valley Hellbenders Youth Mountain Bike Team regardless of cycling experience or financial circumstance. Practices, which begin July 2, are held at the Greenbrier State Forest and include basic on-the-bike skills training as well as single-track trail riding. All skill levels are welcome, and racing is not a requirement for participation. Loaner bikes are available for students.
Interest meeting attendees will learn about the WV Interscholastic Cycling League, league culture and rules, requirements of participation, practices, and race weekend details. The Greenbrier Valley Hellbenders, now in its fifth season, is one of 18 teams located throughout the state.
About WVICL
The West Virginia Interscholastic Cycling League is a chapter of the National Interscholastic Cycling Association (NICA). As one of 31 leagues across the country, WVICL organizes a mountain bike racing league for middle and high school student-athletes. Above all, WVICL is a youth development organization with the mission to build strong bodies, strong minds, and strong character in student-athletes, with an unwavering focus on inclusivity and equity.
For more information, email Sarah Elkins at sarah@sarahelkins.com or visit Max Hammer at Hammer Cycles Bike Shop at 723 Main Street East in White Sulphur Springs, WV, HammerCyclesWV.com. Learn more about the West Virginia Interscholastic Cycling League at www.westvirginiamtb.org.