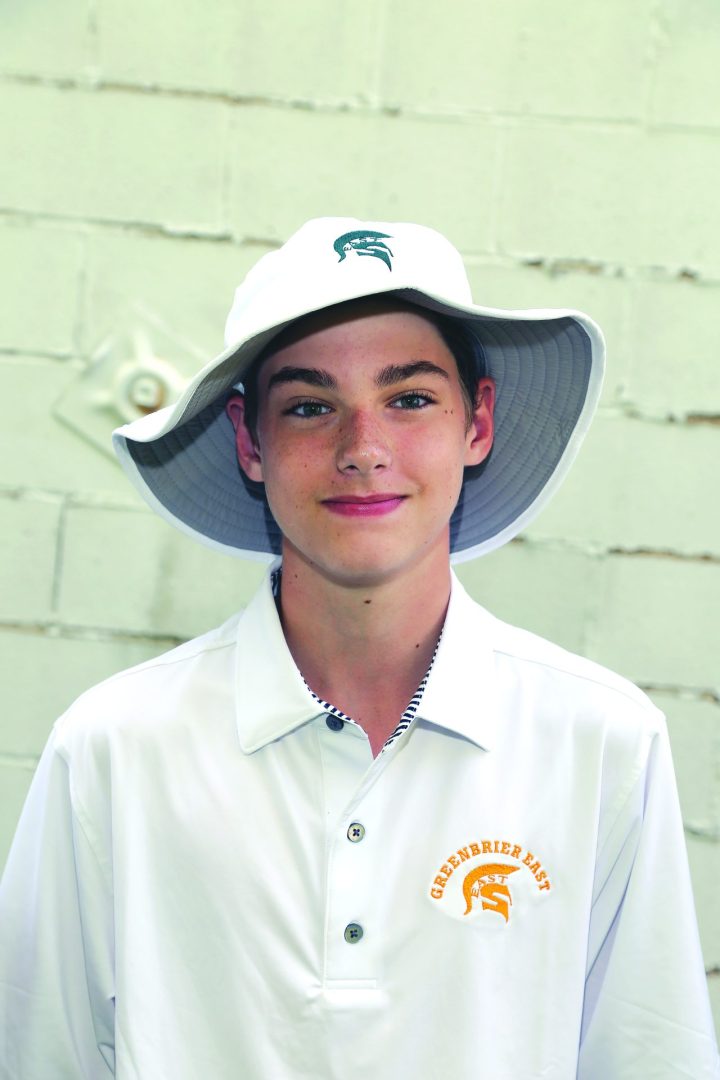 Name: Issac Cantrell
Grade: Sophomore
Parents: Matt Cantrell/Debbie Cantrell
Hometown: Ronceverte
Favorite Golfer: Jordan Spieth
Favorite Quote: "Believe in yourself!"
Coache's Comments: Issac, by far, has improved more than any other golfer on the team in the past three weeks. He has improved his average score by 4 strokes.
"Big-I" has moved up to be our #3 player this week. (Behind two of the best golfers in the state)
Getting better in golf or in life does not happen by accident. Issac has decided to stay focused, practice, and most importantly, believe in himself. We believe in Issac!