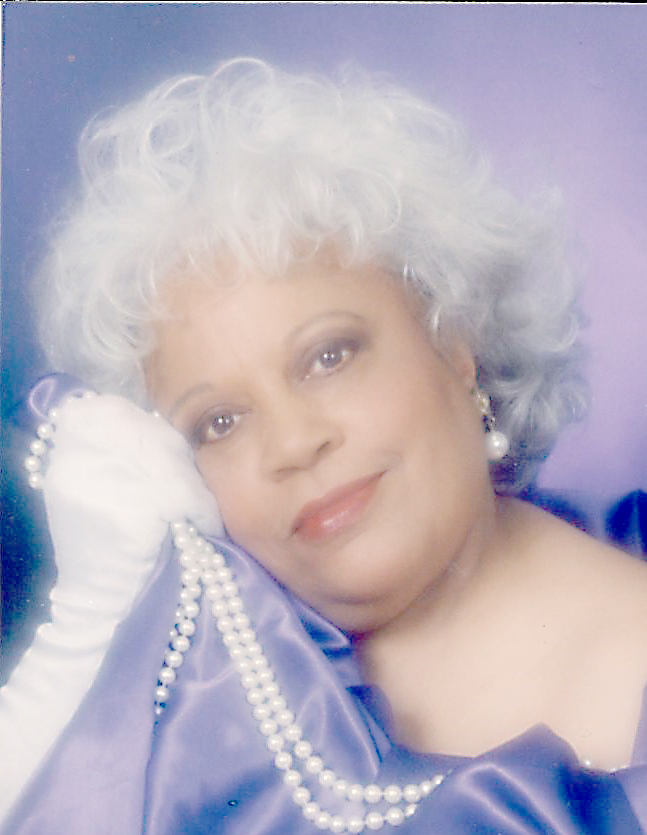 Lewisburg-Gloria Swanson Kinney Seams Haynes, 95, passed away Sunday, Dec. 5, 2021 at Greenbrier Valley Medical Center following a brief illness.
She was born Apr. 14, 1926 in Hot Springs, VA to the late Pauline Esteel Allen Kinney.
Gloria was reared in Lewisburg, Greenbrier County. She received her education in Lewisburg at the historic Bolling High School where she obtained her diploma in 1945. Her class flower was the white rose, class colors were black and white and her class motto was "Be resigned, Bare up, Bare on, and the end shall tell! The Dear Lord doeth all things well."
Gloria started her years of service at an early age working alongside her mother for various families in Lewisburg and later as a room attendant for The Greenbrier Hotel with 40 years of distinguished service.
Gloria was the cornerstone of the family. She was a quiet and determined, loving mother, wife and sister. She was affectionately called "Go-Go" due to her incredible work ethic and in years past some of the children could not pronounce Gloria but "Go-Go" stuck! She was a devoted Christian woman who loved serving in the church and was, for a number of years, the president of the church choir at Mt. Tabor Baptist Church in Lewisburg.
In addition to her mother, she was preceded in death by her husband, Nardi Haynes in 2006; a son, Harry Norman Seams, II; her sisters, Jacqueline Kinney, Esther Thomas, and Lois May Jones; and brothers, Roy and Norman Kinney.
Gloria has left her cherished family behind. Her children, Ricardo "Ricky" Seams, Brenda Brown, and Gary C. Haynes; her daughter-in-law, Frances Plum-Haynes; her grandsons, Ricky Jr., Mason and Malcolm Haynes, Michelle Brown, James Brown II (Jamie), and Colette and Davis Lewis of Lewisburg; and a host of great-grandchildren and friends.
Home going services will be at 1 p.m. Friday, Dec. 10, at Mt. Tabor Baptist Church in Lewisburg, with Rev. R. L. Sherrod officiating. Interment will follow in Rosewood Cemetery, Lewisburg.
Friends and family will be received one hour prior to the services at the church on Friday.
Wallace & Wallace Funeral Home in Lewisburg is in charge of arrangements.
Please send online condolences by visiting www.WallaceandWallaceFH.com.